How to write a Funeral Order of Service
Making an Order of Service and not sure where to begin? This article will give you some practical tips for writing an Order of Service, including ideas for what you might include.
An Order of Service is a booklet outlining the structure and content of an end-of-life event. They originated at Christian funerals, and included what hymns and readings would be performed at the service.
An Order of Service for a traditional Christian funeral tends to have a clear format. But you can structure your Order of Service however you feel is appropriate, as long as your guests will understand it.
An Order of Service guides guests through the event
The aims of an Order of Service are often to:
Help guests to follow the ceremony, and know what comes next

Share lyrics for songs or hymns, especially if guests will be singing

Share passages that people will read out, for people who prefer to read along

Give guests something physical to take away from the ceremony

Help guests remember the person who's died, by e.g. sharing photographs of them at different points in their life
The Order of Service will typically list the different parts of the event, in the order in which they will happen.
The Order of Service is typically done by whoever is organising the funeral
They will tend to have a strong grasp on how all the different parts of the funeral are coming together.
If this is you, you do not need to go it alone! You could ask for some assistance from your funeral director, if you have one. You can also ask friends, family and loved ones for help and advice.
Soul of a Poet
Whilst lots of people go for more traditional or serious readings, some people prefer something more upbeat. One of the most popular upbeat readings is Death by Sean Hughes, which begins: "I want to be cremated / I know how boring funerals can be / I want people to gather / meet new people / have a laugh, a dance, meet a loved one."
For a traditional Christian ceremony, the Order of Service tends to have a defined format
This mirrors the structure of a traditional Christian funeral:
Opening music - hymns (or other music) play as guests enter the venue

Readings - someone reads a particular text, often a poem or a Bible passage

Blessings/Prayers - guests join a specific speaker in prayer

Eulogy - a loved one gives a speech about the person who's died

Committal - guests say their goodbyes to the person who's died, before they reach their final resting place

Closing music - hymns (or other music) play as guests leave the venue
Typically, a brief heading will indicate each section. The Order of Service might also include the full text of particular prayers, readings or verses which a loved one will read out, or which guests will read or sing along with.
However, this will vary with denomination (meaning the specific group you belong to within a religion), cultural background, and personal preferences. It's important that your Order of Service makes sense for your event.
If your ceremony is less formal, you could structure your Order of Service differently
Some end-of-life events will be more relaxed, or have less of a clear structure. For example, a wake tends to be more of a relaxed gathering, where loved ones gather to celebrate the life of the person who's died.
Whilst these events tend not to have an Order of Service, you can absolutely make one if you think it would be appropriate.
In this case, the Order of Service might focus less on the order things will happen in. Instead, it might indicate the different activities that are happening and where - such as "refreshments in the kitchen and living room, a spare room dedicated to quiet prayer".
What's important is that the Order of Service helps guests navigate the end-of-life event, whatever that event looks like.
Create a meaningful funeral today
Browse the services we offer, and get in touch whenever you need.
The Order of Service might contain additional details
In addition to guiding guests through the ceremony, the Order of Service might be something guests attending the funeral will want to keep. It might include some details of the person who's died, including:
Their name

A photograph

Their dates of birth and death

The date, time and location of their end-of-life event
You might also choose to add a special message to your guests, details of any further events (e.g. a wake), or a request to donate to a particular charity.
These tend to cover the front and back pages of the booklet, with the order of events appearing on the internal pages. However, you are free to design the Order of Service however you want.
Design is an important part of the Order of Service
A well-designed Order of Service should be easy to understand, and build on the event's tone.
If you want to, you could design the Order of Service yourself - either on a specific digital design software package, or via scanning in a hand-drawn version.
There are also various online tools to help you design the Order of Service, such as Canva. You could also ask loved ones for help, especially if someone you know has experience in design.
Equally, the Order of Service doesn't need to be a feat of artistic genius. It's possible to make an Order of Service in a standard word processor, such as Microsoft Word or Pages.
Think about access
If any of your guests are partially sighted, stay away from elaborate fonts, and check the printed text is large enough. If possible, you could print a single copy of the booklet before committing to a whole batch. Some printers might refer to this single copy as a 'proof copy'.
You will usually need to print the Order of Service before the event
Some things to keep in mind might be:
Durability - if someone keeps hold of the booklet, is it going to stand the test of time?

Texture - do you want the paper to be smooth and glossy, or more rough and textured?

Design - do you want design 'details', like embossed text? Will the booklet need to be in colour?

Number of copies - how many guests are you expecting?

Environmental concerns - are you (or was the person who's died) big on environmentalism? Is there a way of making the Order of Service booklets more sustainable?
You might choose to print your Order of Service from a home printer, if you have one.
You could also contact a professional print shop, especially if the print job is complex or you'd prefer a special paper stock. However, this can be expensive, especially if your request is more technical.
This might be a service offered by your funeral director, so it's always worth asking.
Find the services that are right for you
Arranging end-of-life events can be challenging. Find services local to you, or speak to one of our friendly team members, to discuss what might be right for you and your loved ones.
You can make the Order of Service work for you and your guests
Whilst an Order of Service might traditionally be more formal and have a religious undertone, this might not be right for you, your guests, or the person who's died. It will vary with the sort of event you're planning, and how your guests would prefer to receive information.
Article reviewed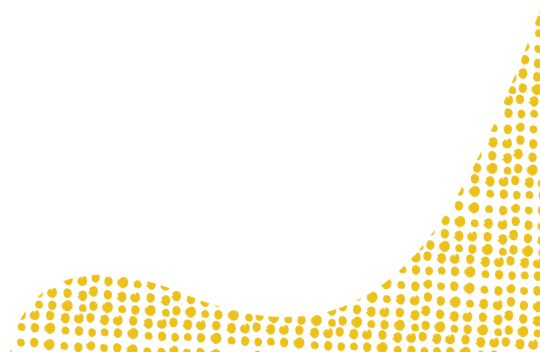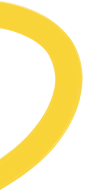 Arrange a funeral today
Answer a few questions to start arranging a funeral as unique as the person it's for.
Get a personalised quote
Create a meaningful funeral today
From a simple service at your local crematorium, to a family gathering by the sea, we'll help you create a beautiful send-off at an affordable price.