If you've been invited to a wake but are not sure what to expect this guide will take you through the details of a wake, how best to show up on the day, and where the word and tradition comes from.
A wake is when a group of people come together to talk about, celebrate and honour the life of someone who's died
Wakes are informal gatherings where people are encouraged to chat and share stories, after the formal schedule of the funeral. 
This is how funerals and wakes are different; a funeral tends to be more formal with a group of people listening to one person at a time giving a pre-rehearsed speech. Whereas a wake is informal and usually results in different groups of people chatting.
Wakes are usually arranged for just after the funeral service and cremation or burial. But outside of the UK they often happen before the funeral. There's usually food and drink available at the wake provided by either the funeral organisers, an external caterer or brought by the guests themselves.
They're usually held in places like a church hall, someone's home or a pub, but can happen anywhere. Organisers sometimes take inspiration from the interests of the person who's died by holding it near their football ground or at their favourite park. 
The word 'wake' descends from Old English and Old Norse
We think the word wake comes from the term lichwake or lyke-wake from the mid 13th century. In Old Norse (a North Germanic language) vaka meant vigil, to stay awake at a time usually meant for sleep. 
And in Old English the word wacu meant to watch. So the word wake is thought to have developed as a combination of wacu and vaka. 
Lich is an Old English word for a dead body. Often the gate at the lowest end of a cemetery was called the lich gate, as this is where funeral processions carried the body in.
 So lichwake literally means to stay up at night whilst we're meant to be asleep to keep watch over the person who's died. The tradition became most popular in Ireland and over time lost the word lich and became 'wake'.
Different countries have different customs for when the wake happens
In the US, wakes are held before the funeral so the body can be present. The person who's died is normally placed in an open casket, so people can see them one last time before the funeral. Seeing someone in this way before the funeral is also called a viewing. 
The idea of a wake is descended from Catholic Irish traditions; that people should stay close to the body until it's buried, to protect it from evil spirits. This Catholic tradition often included a priest saying prayers, such as the rosary. So a wake is sometimes called a 'rosary' in Catholicism.
In the UK, you usually go to the wake straight after the funeral
Organisers normally really appreciate people attending the wake and sharing their stories of the person who's died. So even if you cannot make it to the funeral, coming to the wake is a really lovely way to show that you care.
Though the custom is after a funeral, people can hold a wake whenever it's most meaningful for them. You can usually check the invitation or event details for when, where and what to expect if you're attending one.
Want some more ideas on how to arrange a funeral?
The dress code for a wake is usually similar to the funeral
As the wake often happens directly after the funeral, people do not tend to change. A wake is usually more informal than a funeral, so you could bring a change of shoes or jumper if you wanted. 
If you're going to a wake without having gone to the funeral, check what the guidelines are. Then dress accordingly, whilst remembering you can probably be a little bit more casual.
The most important thing to remember is to find out what the specific guidelines or wants are for the wake you're going to. If the organisers want the wake to be a celebration with people dressed in bright colours, they should let you know. 
Make sure you read any invitations and event details, or ask other people attending what they've heard about the dress code.
Some things that usually happen at a wake include:
When you arrive there may be food and drink on offer
Or you might be asked to bring something yourself. The type of food usually depends on the type of venue and whether the wake is at someone's house, a hired venue or a pub.
You can have a look around to see if there are any activities to take part in 
Like a memory book or wall where people write down their favourite stories about the person who's died. Some wakes even use jars or trees to collect these written memories. 
Wakes sometimes include slideshows or videos 
To show memories of the person who's died. You might find these make you feel sad as you miss this person, or you might really enjoy being reminded of that person at different moments of their life.
Organisers might offer small gifts such as candles or trinkets
These can be wonderful ways to remember someone and may have a unique meaning that only people who attended the funeral or wake understand.
You might chat with the funeral and wake organisers 
At a wake, guests traditionally offer their sympathy to the closest family and friends of the person who's died. This can be a really lovely gesture to make sure people know you're there to support them.
Try not to crowd certain people with too much attention though, especially if it feels like there're lots of other people trying to talk to them. Taking a card can be a useful way to offer your sympathy if you do not get to speak to someone during the event. 
Wakes usually last between two to six hours, but this can vary
This depends on the location and who attends. If the wake is held at someone's house or a paid venue you may want to be mindful of leaving on time. Checking the invitation or event details is a good way of seeing if someone has mentioned this. 
If the wake is organised at a pub, or the organisers have made clear they want it to be longer, wakes could go on into the night. Especially if there's alcohol and music, organisers might want the wake to feel like an ongoing celebration.
Famous wakes vary from all night events to not having one at all
Peter Stringfellow was a flamboyant nightclub owner in London who died in 2018. Following a low-key woodland burial, people organised an all night wake party at his club in Covent Garden. 
Meanwhile David Bowie did not want a fuss and chose to have a direct cremation without a funeral or wake. These are ways people have shaped what happens after their loved one has died to reflect their character and wishes.
A wake can also be a simple gathering without structure or activity
It all depends on the type of wake the organisers want, what they need after their loved one dies, as well as any wishes they had. A wake does not have to have activity or structure to be meaningful, as it all depends on the individuals.
You can bring items for yourself and the people organising the event
If you're going to a wake, think about the things you might need to make sure you'll feel comfortable.
You might need:
Tissues

Sunglasses

An umbrella

To organise a taxi home
For the people organising the wake, think about their needs and how you can support them. 
You might want to:
Think of a favourite story or memory of the person who's died

Bring a card with a unique message

Make a donation to a charity 

Bring food like casseroles or baked goods

Offer flowers 
It's always best to read any invitations or event details carefully. Some people may really appreciate gifts of flowers whereas others would prefer charity donations or gifts of food. 
It's also useful to think about where you send your gifts. Would it be more helpful to drop food off at someone's house rather than make them carry lots of stuff? Would people prefer flowers to be sent to the funeral home beforehand instead of brought to the wake?
If there's no information on the invite or event details try asking other people who're attending if they've heard anything. 
Some people use the wake as their funeral, and call it a wake funeral
This avoids a funeral service that some people find too formal and overly ceremonial. Whereas other people might like to have a formal ceremony followed by an informal gathering. 
If someone chooses a direct cremation they may prefer an event like a wake funeral over a traditional funeral ceremony. If you're attending a wake funeral it's worth paying close attention to dress codes as there's a chance the organisers have gone less traditional in general.
The right choice for you
If you're interested in a wake funeral and need to organise a direct cremation first, we can help.
A wake can be a really helpful part of the grieving process if you want to attend
They are a way of celebrating the life of the person who's died in a way that suits the people closest to them.
Article reviewed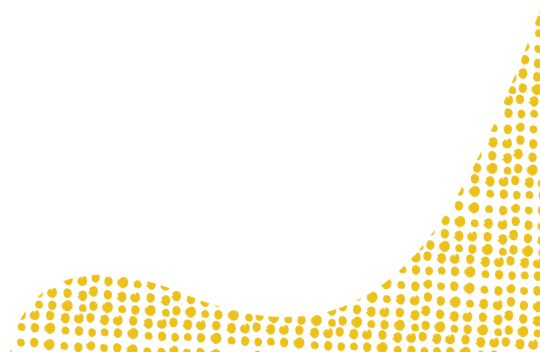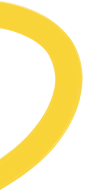 Arrange a funeral today
Answer a few questions to start arranging a funeral as unique as the person it's for.
Get a personalised quote
Create a meaningful funeral today
From a simple service at your local crematorium, to a family gathering by the sea, we'll help you create a beautiful send-off at an affordable price.