How to hire a funeral celebrant
If you're organising a funeral and are not sure whether you want support this guide can help. We'll explain what a celebrant is, how to find one and what they're expected to do.
A funeral celebrant is a person hired to plan and run a funeral service. Before the service they spend time finding out about the life, interests and beliefs of the person who has died and create a service that fits them.
A funeral service is the organised formal event before people bury the body
The service is usually held in a service hall or a church as a way of saying goodbye to someone as a group. There is usually a schedule written out in the orders of service (a booklet that says what will happen and when) that lasts between twenty minutes to an hour. 
People say prayers, deliver eulogies, say poems or share videos in front of a group to say goodbye, honour and celebrate the life of the person who has died. The funeral director and their colleagues will then  move to be buried or cremated.
A celebrant will help you shape a funeral service from the beginning
A funeral celebrant will organise face-to-face meetings where they can gently guide you to tell stories and share memories about the person who has died. They may also ask about the interests and beliefs of that person to build up a picture of the person in their mind. 
Funeral celebrants have experience of emotional situations, so it's okay if you cry or feel other strong emotions when talking to them. If you decide you want a celebrant it's a good idea to get in touch with one early on so they don't go over any work you've already done. 
After the initial meeting you should expect several follow up meetings, calls or emails. The celebrant may suggest certain poems, songs or readings that they think reflect your loved one, or you can suggest ones yourself. 
They can then present their ideas for the service they're designing for your loved one.
A celebrant does as much or as little as you want them to
A celebrant can:
Help you decide what the person who's died would've wanted

Suggest songs, hymns or poems 

Plan the service 

Lead the service

Manage the timings of the service 
Just because you have a funeral celebrant doesn't mean you or someone else attending the funeral can't play a role in the service. 
You can work with your celebrant to share the load, for example if you'd like them to do most of the speaking but a specific person to read a certain poem.
To help decide if you want a celebrant read our guide on how to arrange a funeral
It outlines the different types of funerals you could have, how to work out the cost and decide where and when to have a funeral. It might help you decide if you want the support of a celebrant in arranging the funeral service for your loved one.
Other people could plan and run the service
A funeral is not a legally binding event in the way that a marriage is which means anyone can organise and run the service. Deciding how religious you want it to be can help you choose who you want running it. Different types of people who can run the service are:
Humanist celebrant 
Humanist means based on humanity and reason, rather than religion, so a humanist funeral wouldn't allow any religious acts as part of the funeral ceremony. 
This would suit someone who identified as an atheist and didn't believe in any God. Specific humanist celebrants exist who specialise in this kind of service.
To learn more about what happens at a humanist funeral read our guide
We'll go through how it's different to a religious funeral, what happens and some suggestions for music or poems people read at them.
Civil celebrant 
Which could include hymns and readings, but also non-religious poems and stories. This might suit someone who identified as agnostic, which means they weren't sure if they believed in religion. 
Lots of people who don't identify as religious still find comfort in hymns or readings, so may want a few incorporated into their civil funeral. 
Religious leader
If the person who died was religious they may already have a relationship with a religious leader who could run the service. In different religions there are different conventions and traditions for how people run the funeral. They may always include a specific prayer or reading. 
The person who has died does not have to has been regularly religious to have a religious leader run the service. The Church of England will run a service for anyone who asks, and charges roughly £180 for this.  
Friend or family member
Sometimes people feel more comfortable having people they know running the ceremony. If an individual is comfortable public speaking, and confident they will be able to manage on the day, this can be a lovely way to remember the person who has died. 
People can even split up the role of celebrant and each take a turn speaking at different points. Or you can split the speaking between a celebrant and other individuals. This will take more preparation, so it's important to consider if people can commit the time. 
No-one can predict how they'll react on the day of the funeral
It's completely normal for people to get unexpectedly emotional at funerals and decide they no longer wish to present, or struggle to finish a speech. Even if when they practiced it they felt fine! This isn't a bad thing; part of the purpose of a funeral is to process our feelings. 
But it is the reason a lot of people like to have a professional present who can take over if needed. If you go without a celebrant it's worth discussing who could take over if someone does get emotional while speaking, so no one person is under immense pressure.
You can find a celebrant online or through a local funeral director
To find a celebrant you can look through useful online lists or contact your local funeral director for recommendations. If you've ever been to a funeral where you thought the person did a really good job, get in contact and find out about the celebrant. 
Asking friends for recommendations if they've arranged funerals in the past is another great way of finding a good celebrant. If you're arranging a funeral abroad and need an English-speaking celebrant, look at the government's list of funeral directors in different countries.
A good funeral celebrant will:
Listen with an aim to understand what you want 

Gently guide you through the process

Have good testimonials from people they have organised funerals for in the past
It's really important that you feel confident in the person who is organising and running the funeral service. So make a list of potential candidates and then pick a couple of your favourites to meet.
Ask questions when you first meet a potential celebrant:
How many funerals do you conduct a week?

Are you happy to include religious aspects like hymns?

Are you happy to avoid all religious aspects?

Do you have any testimonials from other people you've held funerals for?

How can I contact you?
If you don't like a potential celebrant or don't think they're the right person to perform the funeral that's alright. Most celebrants won't charge you for an initial meeting or phone call, but make sure you check beforehand. 
A celebrant should understand that this is an incredibly personal decision. As long as you let them know and don't waste their time, they should not mind if you choose someone else.
Some funeral celebrants will have qualifications but it isn't a legal requirement
If a celebrant does have qualifications they could be: 
Level 3 Diploma in Celebrancy.

Wedding and funeral training. 

MA in Pastoral Care. 
Or they could be a member of an association where they've had training or pay to be a part of such as: 
The British Humanist Association 

UK Society of Celebrants 

Association of independent celebrants 

Fellowship of Professional Celebrants
Someone doesn't have to have any specific qualifications for funeral planning or for running a service. The key skills they need are to be good at listening and public speaking. 
You might find it reassuring that someone has qualifications or you may prefer to focus on the person themselves through looking at their website, reading testimonials or getting to know them.
On average a celebrant in the UK charges between £150 to £250
The cost can vary depending on what type of celebrant you decide to go with and how far they have to travel. If you decide to get a friend or family member to officiate the funeral they may not charge you anything.
We can help you with planning an affordable funeral in your local area
From a simple service at your local crematorium, to a family gathering by the sea, we'll help you create a beautiful send-off at an affordable price.
A celebrant can be a helpful way to organise a funeral
But it isn't the right choice for everyone. If your loved one was an active part of a religious community a religious leader might be more suited, or if they had specific instructions on wanting a brief, simple and cheap funeral it might not be the right choice for you.
If you are arranging a funeral and would like support in organising it, a celebrant can be a great way to manage the pressure and create a meaningful service.
Article reviewed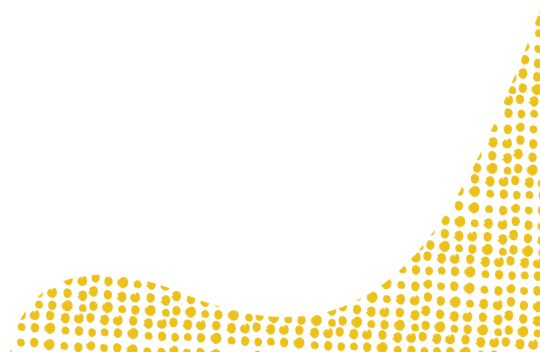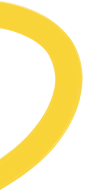 Arrange a funeral today
Answer a few questions to start arranging a funeral as unique as the person it's for.
Get a personalised quote
Create a meaningful funeral today
From a simple service at your local crematorium, to a family gathering by the sea, we'll help you create a beautiful send-off at an affordable price.