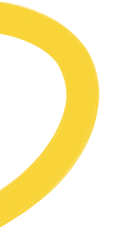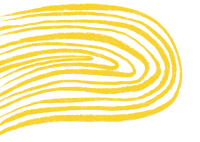 Can you plan your own funeral?
This article will explain how to plan your own funeral, including a checklist of things you could consider, and how you might share your wishes with your loved ones.
If you have specific ideas on what you want to happen after you die planning your own funeral and letting your loved ones know is a good idea. But no one can guarantee it will happen exactly as you plan it.
Some people let other's know thier wishes by writing them down in a special place, putting them in your Will, or pre-paying for a funeral plan. You may want to leave some flexibility in your plans, in case your loved ones cannot carry them out. You might also want to think about leaving some money to cover the costs, if that makes sense for you and your loved ones.
Lots of people choose to plan their own funerals for different reasons
Though some people worry that planning their own funeral is weird, it's actually very normal.
There are many reasons you might choose to plan your own funeral. Some common ones are:
You have particular wishes for what happens when you die

You feel that pre-planning would help your loved ones

You attended a funeral, and now have ideas for your own

You find planning your funeral gives you a sense of control

You find planning your funeral helps you come to terms with death and dying
You can start planning your funeral whenever feels right for you
Some people will start planning their funeral when they discover they have a terminal illness, or after a loved one passes away. Others will feel like they should start planning their funeral at a particular age. But really, there is no right time to start planning a funeral.
Some people know exactly what they want from a young age, whilst others won't give it any thought. And like any other decision, many people find their wishes change throughout their life.
You can take your funeral planning step-by-step
The first decision you make will often be between a cremation and a burial. You could choose based on your faith, your cultural background, or just your personal preferences. Some points to bear in mind could be:
Cremations:
Tend to be more affordable

Are commonplace in many cultures, but forbidden in some religions

Give your loved ones more time to decide what to do with your ashes

Give more flexibility on your final resting place
Burials:
Tend to be more expensive

Are sometimes a religious requirement

Give a specific site for your loved ones to visit

Are sometimes more environmentally friendly
The choice between burial and cremation tends to shape the other decisions you make about your funeral 
Whether you choose a burial and or a cremation, you will typically have some follow-up decisions to make.
If you want a cremation:
Do you want your loved ones to scatter your ashes at a particular location?

Do you want a particular person to keep hold of your ashes?

Do you want to have your ashes 'interred', meaning your loved ones' place or bury them at a particular location?
If you want a burial:
Do you want your loved ones to bury you with a personal item, or in a particular outfit?

Do you want the burial to happen in a particular type of location, such as a woodland area?

Do you want anyone in particular to carry your coffin?
Arrange a funeral
Arranging a funeral for a loved one? Speak to one of our friendly team members about the options local to you.
You can shape the event to suit the needs of you and your loved ones
There is no official list of things to pre-plan, and everyone's funeral planning will look different.
However, some common things to consider might be:
Do you want anyone in particular to take charge of logistics?

Do you want anyone in particular to conduct the event?

Do you want your end-of-life event, or events, to happen in a particular location?

Do you have particular needs according to your faith, especially needs that your loved ones might not be familiar with?

What tone do you want the event to have? Do you want it to be celebratory, or more traditional, or a bit of both?

Are there particular people you'd like to invite?

Do you have a particular song - or songs - you would like your loved ones to play? Or particular passages you would like someone to read?

Do you want your loved ones to donate to a particular charity in your name?
You might choose to plan certain parts of your funeral and not others. For example, you might want your loved ones to scatter your ashes at a particular location, but not mind how many people attend.
Most likely to...
Iconic film actress Elizabeth Taylor was always 'fashionably late' to work - so naturally, one of her last wishes was to be late to her own funeral. When she passed away in 2011, her funeral started at 2pm, but she arrived fifteen minutes later.
Offering different options can help your loved ones make decisions
Some people find that they are unable to fulfil their loved one's end-of-life wishes. For example, their loved one's chosen speaker might become unwell, or a venue booking might fall through.
This might be something you consider in your end-of-life planning. You might give second and third choices of burial locations, in case your first choice is unavailable.
You could also reassure the person in charge of logistics that they can change your plans, if they need to.
There is no one right way to pass your wishes on
You will usually want to make sure your wishes are clear, and easily found after you die. How you do this is up to you.
To start with, you could discuss your plans with your family and friends, especially if your wishes might come as a surprise to them. You might also choose to do something more formal, or write your wishes down.
Writing down your wishes can help
When a loved one passes away, it can sometimes be difficult to remember exactly what they wanted. For this reason, you could write your wishes down on a piece of paper, and let your loved ones know where it is.
Even if you think your loved ones know exactly what you want, it could be comforting for them to know for certain. It could also help clarify things, especially if your wishes changed over the course of your life.
However, it's important to make sure your loved ones remember exactly where the piece of paper is, and that they find it after you pass away.
You can write your wishes in your Will
This is a clear way of stating exactly what you want, and your loved ones should find the information at the right time. But your loved ones must know where to find your Will, to avoid delays.
Once your Will is legally binding, most parts of your Will legally have to happen. But this does not apply to your wishes for your funeral.
If you are nearing the end of your life, you might choose to write your wishes in a specific document
You might hear this called an advance care plan, advance statement, or anticipatory care plan. This tends to include your wishes for both end-of-life care and what happens after you pass away.
A funeral plan is a package of events, items and services
Some funeral directors offer this service, which lets you choose exactly what you want for your end-of-life event.
Whilst some people will appreciate having a structured funeral plan, others might find this approach too restrictive.
Generally, a funeral plan will include:
Transporting and care of the person who's died

Fees for a funeral director

Fees for the crematorium or burial site

A coffin and hearse, if relevant
However, each plan will be unique, and some plans will include more than others. There may be add-on costs further down the line, such as the cost of a headstone or an urn. 
Make a will online
Make your Will in as little as 15 minutes, with the UK's #1 online Will writing service.
You could set money aside to pay for your own funeral
It could make sense to leave enough money to cover the costs of your funeral. If you think this might be right for you, there are a number of options available.
Money for the funeral might come out of your personal bank account
Your 'estate' is the sum of all the money, property and other things you own. Whoever is taking care of your funeral can normally use it to fund your funeral costs.
However, the process of giving the right people access to your estate can take weeks, or even months. So in the short term, the cost of your funeral will tend to lie with your loved ones.
It's important to remember that the cost of the funeral could be bigger than the amount of money in your estate.
For similar reasons, you can leave funeral money in your Will, but it might be some time before your loved ones receive it.
Life insurance can help cover your funeral costs
One way of 'pre-paying' for your funeral could be taking out life insurance. With most life insurance packages, you'll pay into an insurance scheme at regular intervals. Then, after you die, your loved ones will receive a lump sum.
This means your loved ones won't need to wait for the money from your estate. However, this also relies on you continuing to pay into the insurance scheme.
A funeral plan tends to be prepaid by the person who has died
This might help your loved ones pay for the funeral, especially if there is a delay in making any other money available. It also means that you will have covered the full funeral costs in advance.
However, your loved ones might still need to pay add-on fees, so it's important to check what your funeral plan includes.
A burial account is a specific type of account which contains money to go towards a funeral
There are often limits on the amount of money you can put into a burial account. Generally, once you put money into a burial account, you cannot use it for anything other than funeral costs.
Thinking about your own funeral is normal, no matter how old you are.
There are lots of different reasons you might think about your own funeral. It doesn't necessarily mean anything is wrong, or that you are unwell.
Whilst many people find thinking about their own death upsetting or worrying, you might find planning for your death helps you feel more in control.
Whether you choose to plan your own funeral or not, it's important to make sure you are doing what is right for you and your loved ones, and that you don't feel pressured to choose a particular option.
Article reviewed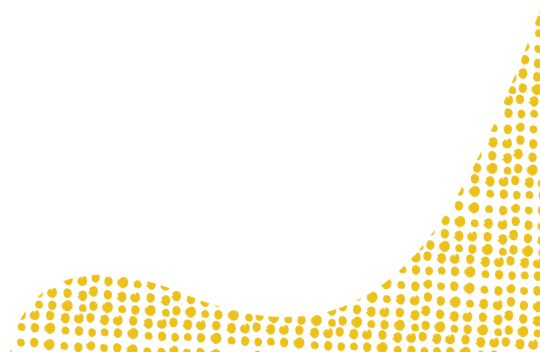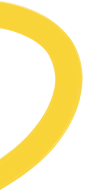 Arrange a funeral today
Answer a few questions to start arranging a funeral as unique as the person it's for.
Get a personalised quote
Create a meaningful funeral today
From a simple service at your local crematorium, to a family gathering by the sea, we'll help you create a beautiful send-off at an affordable price.