If you're arranging a funeral for someone, you'll probably want to start by working out what they wanted. This might be something they included in their will. You can then shop around for a service that feels right for everyone.
In the last 10 years, funeral costs have doubled, causing 1 in 8 families to go into debt trying to pay for it. This has caused a rapid growth in the number of alternative, more affordable funeral options available in the UK.
Get a personalised quote if you're interested in arranging a direct cremation.
How to arrange a funeral
1. Choose what type of funeral you want
Burial or cremation? Traditional service or something more personalised? There are many different types of funeral to choose from. So when it comes to putting funeral plans in place, the first thing to think about is what your loved one would have wanted. Many families find it uncomfortable to talk about this kind of thing, but you may be able to find details of their funeral wishes in their will.
If your loved one didn't write a will, or you're planning ahead to help your family organise your own funeral ceremony, you'll want to start by finding out about the different types of funeral available in the UK.
Here are the most popular options:
Cremation service
A cremation service, also known simply as a funeral service, is the most common type of funeral in the UK. It usually takes place in the chapel at a crematorium, allowing you to say goodbye in a beautiful setting alongside the people you love.
The cost of a cremation service can vary depending on what you want and where you are in the country. But if you want to customise the coffin or book limousines to take everyone to the wake afterwards, it could cost over £5,000.
Direct cremation
Direct cremation has been a great low-cost funeral option for many years, but it gained particular popularity in 2016 after David Bowie pre-arranged to have one after his death.
What's a direct cremation? In short, it's a way of getting your loved one's ashes without needing to have a funeral service.
Your loved one is collected from their place of death and taken to a crematorium for a private cremation. This gives you the time and freedom to put your own plans in place with your family. The ashes are then returned to you in a beautiful, temporary urn. You can then have your own memorial service before scattering the ashes or displaying them at home.
Traditional burial
A traditional burial is the kind of ceremony most people imagine when they think about arranging a funeral. This begins with a viewing or visitation at a church, funeral home or other event space, allowing family and friends to say goodbye and pay their respects.
This is then followed by a formal funeral ceremony, which may include prayers, readings, eulogies and music. At the end of the ceremony, the person who died is transported to the cemetery and the burial is witnessed by family and friends. There may also be a funeral reception as part of this service.
Woodland burial
A woodland burial is the choice to bury someone at a site of natural beauty, such as a woodland, meadow or orchard, instead of a traditional cemetery plot.
People choose woodland burials for lots of different reasons but there is usually a focus on reducing the impact of a burial on the environment. Natural burials are a type of woodland burials that focus specifically on this. 
It's worth mentioning that every woodland burial site has unique rules and services. For example, most sites allow small plaques of remembrance but others don't allow any changes to the nearby environment.
2. Work out how much the funeral will cost
The average cost of a funeral in the UK varies depending on the type of service you want – so it's worth setting a budget that you and your family are comfortable with up front.
How much does a cremation cost?
The average cost of a cremation service is £3,250. This covers all the basics like the funeral directors, crematorium and funeral service. But costs may be higher if you want to customise things like flowers or the coffin.
How much does a direct cremation cost?
You can arrange a direct cremation for a fixed upfront price of £895. By taking care of the cremation for a much lower cost, you'll have more left over to arrange a memorial with family – if that's something you're interested in.
How much does a burial cost?
The average cost of a burial is around £4,250 for a basic package. However, things like flowers, headstones, cars, a coffin and the burial plot cost can cause this to increase very quickly, leading families to spend much more than they initially thought.
3. Decide where to have the funeral
If you're arranging a cremation service, you may have a specific crematorium in mind for the funeral. If you'd prefer to arrange a direct cremation, you can have the memorial anywhere you wish.
Here are a few ideas of how you can celebrate your loved one's life after having a direct cremation:
Hire out your local town hall for a memorial with family and friends

Host a gathering at your house where everyone can raise a glass in their honour

Go to your loved one's favourite beauty spot and share stories about them

Take a day out at the beach with close family and scatter their ashes by the sea
How long after a death should you have a funeral?
A funeral is usually held one or two weeks after a death. However, if you choose to have a direct cremation, there's no hurry to have the memorial service so quickly. Once the cremation has been taken care of and your loved one's ashes have been returned to you, you have the freedom to arrange a memorial at a time and place that's convenient for you and your family.
This can be particularly helpful if you have relatives living abroad or in other parts of the country, as it gives everyone time to make their plans without adding more stress to the occasion.
Do I have to have a funeral by law?
There is no law in the UK that says you have to have a funeral service, but the law does require that you dispose of the body. This is exactly what happened to David Bowie in 2016. Bowie didn't like the idea of a bleak, traditional funeral, so he pre-arranged for a direct cremation to take place after his death. His family then scattered his ashes in Bali, as per his wishes.
Article reviewed
Next
How much does a funeral cost?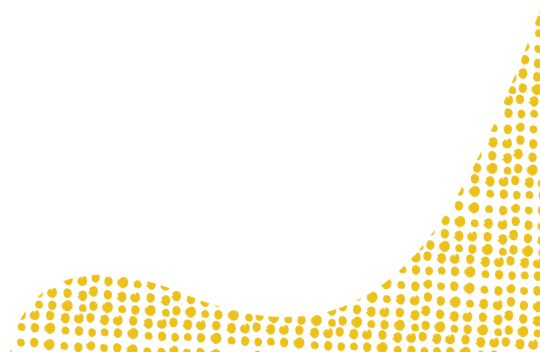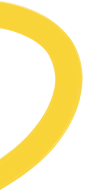 Arrange a funeral today
Answer a few questions to start arranging a funeral as unique as the person it's for.
Get a personalised quote