What's a celebration of life?
End-of-life events are often known for being serious, sad and formal, but this might not always match the wishes of the person who's died. This article will cover what to expect at a celebration of life, as well as some tips for planning a celebration of life event.
A celebration of life is an end-of-life event held to honour someone's life, rather than remember their death.
You could hold one instead of, or combined with, a more traditional funeral. Though it's a celebration, it might still have traditional funeral elements, like readings from a religious text or a formal dress code. Equally, it might have neither of these things!
In other words, what happens at a celebration of life will vary hugely based on the wishes of the person who's died and their loved ones
A funeral is about the body's final resting place, whilst a celebration of life is about the person's life
A celebration of life tends not to have the body present, and may take place some time after death. Some people prefer this to a traditional funeral, as it gives them more time to prepare. If the person who's died has had a cremation, you might choose to have the urn present.
Explore your options
If you're choosing a celebration of life instead of a traditional funeral, you could consider direct cremation. This is where the cremation doesn't have any attendees, and the crematorium will return the ashes directly to you or your loved ones.
A celebration of life can be as unique as the person who has died
Whereas a traditional funeral might be more formal, with specific customs, a celebration of life gives much more flexibility.
You can have a celebration of life which looks much more like a traditional funeral, or which does away with tradition entirely. You can also pick and choose bits from both a funeral and a celebration of life, depending on what feels right for you and your loved ones.
Do it your way
Malcolm McLaren - former member of the Sex Pistols - chose to go out with a serious bang. His end-of-life celebrations included a spray-painted coffin, and a 200-person chorus singing Sid Vicious's version of My Way.
Dress code
A celebration of life sometimes has a specific dress code. Was the person who's died known for their unique sense of style, or a favourite sports team? These are things you could incorporate into the celebration of life.
Equally, you or the person who's died might be more traditional in taste. You could choose to bring in both traditional and modern elements: perhaps smart clothing, but in the favourite colour of the person who's died.
Activities
A celebration of life tends to have planned activities. If you're planning a celebration you might have specific activities in mind, like praying in a group, or reading from a favourite book. Or you might be more unsure, or find planning activities stressful.
You can do whatever feels right for you and your guests. This might mean sharing the load on planning, or asking friends and loved ones for suggestions. You could also hire a celebrant, meaning a person who helps you plan an end-of-life event.
Some less traditional activities might include:
Making a memory tree

Sharing a special meal with friends and loved ones

Listening to the favourite songs of the person who's died

Having a movie marathon of favourite films
Start and end times
Celebrations of life vary in length, and timings can be adapted to suit the people who are attending.
If there will be children at the celebration, you might want to avoid finishing too late. Equally, if people will be travelling long distances, you could consider spreading the celebration over multiple days.
If you are combining a celebration of life with a more traditional ceremony, you might want to think about the length of the whole event. For some people, being around others for a long time might be reassuring. For others, it might be tiring or overwhelming.
If you're running a whole day event, you might consider when people are going to eat. This could mean feeding your guests, or it could mean scheduling the celebration around typical mealtimes. You could even make food a part of the celebration, and ask guests to each bring a dish to share.
Organise a direct cremation today
If someone has invited you to a celebration of life, you might be unsure of what to expect
Where funerals tend to have set structures, the same is not necessarily true of celebrations of life. For this reason, you might want to ask the organisers what their plans are, especially if they're not immediately clear from the invite.
If you can't get in touch with the organisers, it might be worth checking with the other guests, or double-checking the invite for any clues. If you really have no idea what to wear, it's probably better to be the all-black suit in a room full of football shirts, rather than the other way round!
If you're holding a celebration of life, you can use the invite to set expectations about the event
Your guests might want extra guidance on what to wear or bring, especially if the celebration of life is being held instead of a more traditional ceremony.
Dress code - including if there is none

Expected start and end times

Plans for food and drink

Expectations about gifts

Whether plus-1s are welcome
You might also choose to indicate the tone of the event via the style of the invitation: is it on a formal card, or in a casual Facebook event? You might also consider giving guests a specific phone number or email address to follow up on, in case they have any questions.
Speak to a specialist
Arranging end-of-life events can be challenging. Find services local to you, or speak to one of our friendly team members, to discuss the options that could be right for you and your loved ones.
Find a funeral advisor today
There are no rules for what a celebration of life needs to look like
For some people, it's an add-on to a more traditional ceremony. For others, it's a less formal alternative, which gives them more planning time. The great thing about a celebration of life is that it's flexible, and you can adapt it to suit your needs.
Article reviewed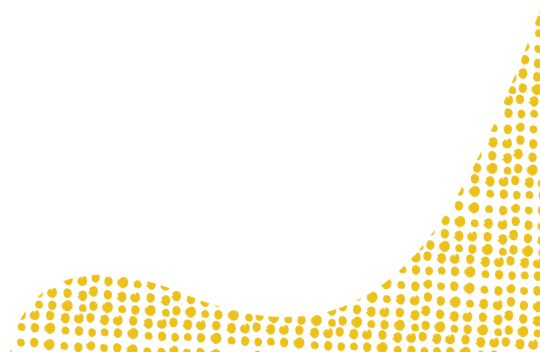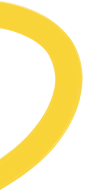 Arrange a funeral today
Answer a few questions to see how we can save you up to £3,000 in funeral costs.
Get a personalised quote
Create a meaningful funeral today
From a simple service at your local crematorium, to a family gathering by the sea, we'll help you create a beautiful send-off at an affordable price.