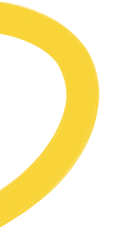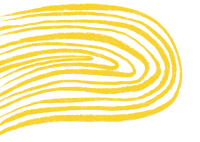 How much does a funeral cost?
The cost of a funeral might be daunting, but at Farewill you can arrange the perfect goodbye at an affordable price.
A funeral in the UK can cost up to £10,000 depending on the type of service you want. At an average of £5,000, a traditional burial is the most expensive option, while a direct cremation is the cheapest.
What's the average cost of a funeral in the UK?
The average funeral in the UK costs around £4,800, but this varies wildly depending on where you are in the UK. In the South West of England, you can expect to pay around £4,500, while in London, you'll be paying closer to £6,000.
This covers all the basics required for a traditional cremation or burial, including the funeral director and minister or celebrant. However, it doesn't include extra costs for things like the memorial, the venue, catering, flowers, transportation to the funeral home, order sheets, and death and funeral notices. On average, these cost an additional £2,300.
When you combine the costs of arranging a funeral, planning a memorial ceremony and applying for probate, this takes the average cost of dying to almost £10,000. This has led to a rise in people taking out a prepaid funeral plan. These plans usually allow you to pay for a funeral in monthly instalments, meaning the cost is covered once the funeral arrangement is made.
Are funerals getting more expensive?
The average funeral cost has more than doubled in the last 10 years. This now causes 1 in 8 families to go into debt in order to pay for a loved one's funeral.
During the same period, wages in the UK have risen by just 20%. And despite the public outrage over the cost of housing, petrol and utilities, the average cost of funeral prices has risen at a much higher rate.
However, it's not all doom and gloom. As funeral expenses continue to rise, alternative options like direct cremation are helping people to create their own memorials for a fraction of the cost.
How much does a burial cost?
A traditional burial fee is around £5,000. This usually includes things like the collection and care of your loved one, a basic coffin, a hearse and the management of a simple service. However, it doesn't include an elaborate ceremony – so things like flowers, venue hire and catering for the wake, as well as finding and paying for the burial plot itself, would be additional costs.
How much does a cremation cost?
A traditional cremation costs around £4,000 with funeral directors on the high street. This covers the collection and care of your loved one, along with a basic coffin, hearse and a simple service. It also includes the doctor's fees and any fees that need to be paid to the crematorium.
With Farewill, you can arrange a direct cremation without a service from £800. This could save you around £3,000 compared to the average cremation fee in the UK.
How much does a funeral director cost?
A funeral director fee can usually make up 50-60% of the total cost of a funeral – so around £2,500. However, this can vary significantly depending on the style and size of the funeral you're planning. If you're arranging a grand affair, this is likely to take up a lot of the funeral director's time and will therefore be more costly.
What other funeral costs are there to consider?
The average funeral cost of £4,800 only covers the basics, and there are additional costs to consider when it comes to planning a memorial.
Below, we've listed out some of the most common funeral expenses, along with their average costs:
Memorial - £1,200

Venue hire - £245

Catering - £408

Limousine - £313

Flowers - £184

Order of service cards - £88

Death notice in newspaper - £82
You should only go with what you're comfortable with
With so many options, we understand that arranging a goodbye for your loved one can seem daunting. At Farewill, we're here to help you. We provide a no pressure, right-for-you service where we'll take you through all of the options, so that you know you're arranging the cremation or funeral that's right for you - talk to us today.
3 ways you can save on funeral costs
1. Don't be pressured into more expensive options
When you're arranging a traditional funeral, you'll be given a range of options for things like the coffin, flowers and transportation. This can be difficult for many people, as it's easy to feel pressured into choosing more expensive options. After all, nobody wants to be the person who chose the cheapest coffin or flower arrangement for their loved one's funeral.
However, it's really important to remember what mattered to your loved one when planning their funeral. For most people, a funeral is about remembering someone's life, sharing stories about them and celebrating their achievements. These are the things we often see mentioned in the funeral wishes section of our wills. People don't want their families to spend too much on a formal affair when a simple funeral would do – they simply want everyone to get together, listen to their favourite music and have a few drinks.
2. Shop around until you find a price you're happy with
When it comes to things like flowers and catering, there's always a cheaper alternative – and remember that cheaper doesn't necessarily mean worse. So whether you're planning a traditional funeral through a funeral director or arranging an informal memorial service yourself, make sure you shop around for a price that suits your budget.
3. Arrange the funeral yourself with a direct cremation
Direct cremation is a simple cremation without a funeral service. For £800, your loved one is collected and taken to a crematorium to be cremated. Their ashes are then returned to you in a temporary urn.
By taking care of the cremation straight away for a low, fixed price, you have the freedom to arrange a memorial service that's right for you and your family – not a funeral director. You could hire out the town hall, take your loved one's ashes to the park, or you could just have a simple gathering at your house, to keep the funeral expenses down. The choice, and the cost, is totally up to you.
The send-off that feels just right
Say goodbye your way – a direct cremation can save thousands in funeral costs, and gives you the freedom to plan a goodbye that really means something. We're here to listen and guide you through the process.
What happens if I can't pay for a funeral?
If you don't have enough money to pay for the funeral and receive benefits such as Jobseeker's Allowance, Income Support or House Benefit, you can seek help from the government's Funeral Payment Scheme.
Typically, this completely covers the cost of our cremation service, and we're always happy to work with them to provide the right service for you. You can find out more about the Funeral Payment Scheme here.
*Data taken from the SunLife 'Cost of Dying' 2020 report
Article reviewed
Next
What happens at a cremation?
Create a meaningful funeral today
From a simple service at your local crematorium, to a family gathering by the sea, we'll help you create a beautiful send-off at an affordable price.