Join us in changing the way the world deals with death
We're out to change the way the world deals with death - helping people to take control, personally and financially, of what matters to them after they're gone.
This is a problem that has never been solved before, so we need a great team to work it out.
We realise applying for things can be a pain, so if you have a quick question or want to chat - just reach out to us. You can message us on Twitter or send us an email.
Our team
Thomas Marano

Junior Full-stack Developer

Tye Korgaokar

Strategic Partnerships Manager

James Maskell

Senior Product Manager

Alexia Rowe

Probate Specialist

Sarah Connor

Engineering Manager

Emily Isacke

Full-stack Developer

Constance Mantle

COO

Hannah Koskella

Probate Specialist

Tamzin Grigg

Will Specialist

Demi Ogun

Junior Full-stack Developer

Chris Zetter

Platform Engineer

Eltje Lange

Talent Lead

Hayley Hutton

Business Development Manager

Catherine Cull

Head of Acquisition Marketing

Tam Finlay

Group Product Manager

Tom Rogers

Co-Founder & CPTO

Victor Hwang

Lead Product Designer

David Biggs

CFO

Charlotte Dann

Front-end Developer

Ali Noori

Will Specialist

Jake Edwards

Partnerships Manager

Yasemin Kaya

Senior Probate Specialist

Dorka Voicu

Sales Executive

Mitchell Greenham

Sales Lead

Matt Morgan

Head of Cremation

Kyle Fearon

Talent Acquisition Specialist

Natasha Pawade

Head of Partnerships

Darragh Vieyra

Sales Executive

Tiziana Basilicata

Office Assistant

Dan Garrett

Co-Founder & CEO

Ethan Lott

Lead Creative Copywriter

Lorraine Robinson

Head of Legal

Theo Djerkallis

Cremation Specialist

Conor Stephenson

Probate Ops Team Lead

Clare Ridd

User Researcher

Joseph Radcliffe

Sales Executive

June Yap

Probate Lead

Gavin James

Full-stack Developer

Grace Rodgers

Probate Specialist

Ruby Webbe

Probate Specialist

Helena Thompson

Full-stack Developer

Sasha Kaveri

Data Analyst

Alex Baldwin

Will Specialist

Tom Hiskey

Lead Product Designer

Rianah Ntanya

Cremation Specialist

Angela Bradbury

Cremation / Chief of Staff

Louis Buck

Lead Marketing Designer

Ethel Ng

Full-stack Developer

Holly Furniss

Data Analyst

Soraya Thompson

Business Development Manager

Jacob Pargin

Full-stack Developer

Karan Soni

Senior Will Specialist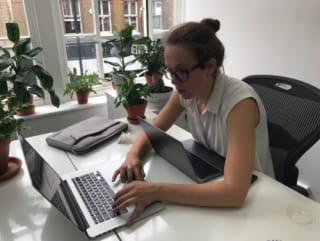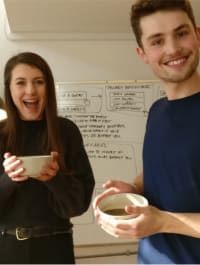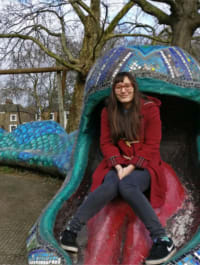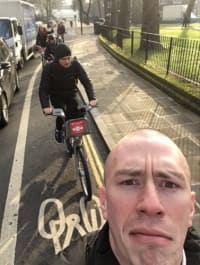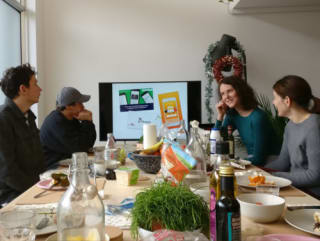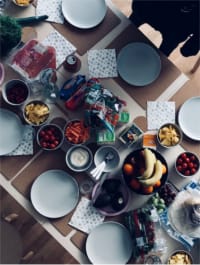 How we do things
1.

We hire people who are great at what they do

2.

Give them interesting & difficult problems to solve

3.

Trust them to be outstanding and original
Culture
At Farewill you'll get to work with an exceptionally supportive, talented team working on a challenging and exciting mission.
You'll be given the freedom and flexibility you need to grow and do your best work.
You can read a few posts we've written on our Life at Farewill blog.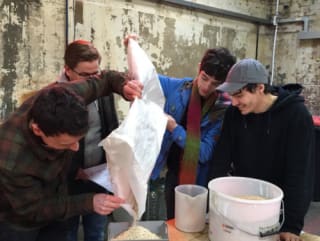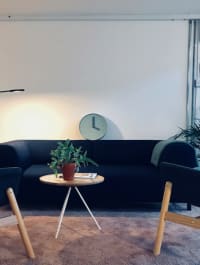 Benefits
1.

Competitive stock options and compensation

2.

Regular team lunches and off-sites

3.

Work from home on Wednesdays

4.

Regular buddy meetings to support each other

5.

Every two weeks, time dedicated to learn and experiment

6.

Choose your own equipment

7.

Lovely bright office in Haggerston

8.

Access to an amazing network of mentors

9.

Cycle friendly with a yearly Boris bike pass