Changing the way the world deals with death
We set up Farewill in 2015 to make everything to do with death fairer, simpler and cheaper.
Since then, we've become the biggest will writer in the UK, writing over 30,000 wills and raising over £100 million for charity along the way.
As Featured In

Our in-house legal team
We've checked and approved tens of thousands of wills for people across the UK.
Here to stay
We're proudly backed and supported by some of the best investors and entrepreneurs in Europe, from the founders of Zoopla and TransferWise, to Kindred Capital, JamJar, DMGT and SAATCHiNVEST.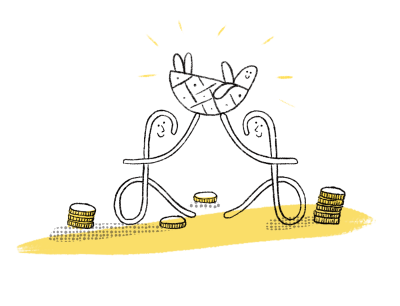 The rest of the team
Our team has grown a lot over the last few years, but we're only just getting started. Find out more about what it's like to work here by heading over to our Life at Farewill Medium channel.
Try it for free today
You can write your will online and get help from our friendly team before paying a penny. And if you like what you see, you can then pay to get it checked and approved by our will experts.