We believe in brighter goodbyes
We're making the processes around death simpler and more affordable, to help you protect the people you love, and say goodbye your way.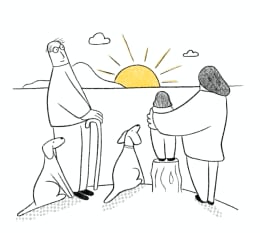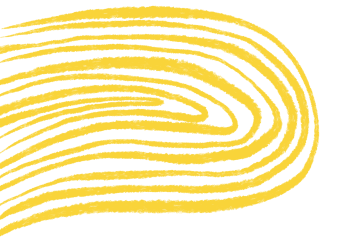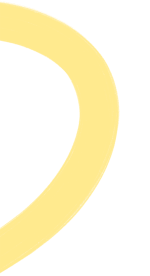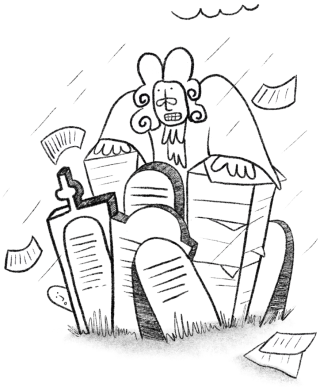 Our Mission
Changing the way the world deals with death
From writing your will to planning a funeral, the way we deal with death is formal, complicated and expensive. Instead of feeling supported, people feel lost.
But it doesn't need to be this way. We started Farewill to change the way the world deals with death: to make the experience warmer, brighter and friendlier.
Our award-winning services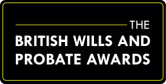 National Will Writing Firm of the Year
2019 • 2020 • 2021 • 2022
Probate Provider of the Year
2020 • 2021
Low-cost Funeral Provider of the Year
2021 • 2022
Best Direct Cremation Provider
2022
Rated Excellent on Trustpilot
4.9/5 with over 15,000 reviews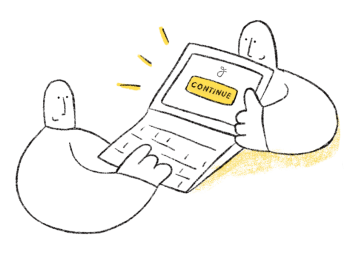 WILLS
Bringing positive change to an outdated industry
We launched our will writing service, in 2016, with the aim of making it simpler and more affordable to write your will. We replaced expensive trips to a high street solicitor with innovative online tools and outstanding customer service.
We've benchmarked ourselves against the best since then, winning National Will Writing Firm of the Year for four years running at the National Wills and Probate awards.
PROBATE
Cutting out the legal jargon
The more people chose to write their will with us, the more they asked for our help with probate too.
So we launched our award-winning probate service, in 2019. Instead of baffling you with legalese, we'll listen and give you a personalised, fixed-fee quote. And together with our specialist legal partner, we'll support you with your grant of probate application and through the estate administration process.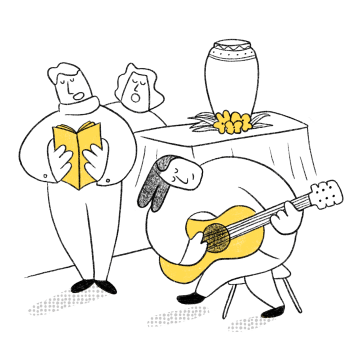 DIRECT CREMATIONS
Supporting people to do things their way
The old fashioned way of doing things - from tombstones, to top hats, to local authority crematoriums, just isn't the right fit for millions of people in the UK anymore. People want less fuss, more affordable prices, and most importantly, a funeral that truly represents them.
In 2020, we launched our direct cremation service, supporting people to do things their way. Since then we've won Best Direct Cremation Provider 2022, and Low Cost Funeral Provider of the Year for two years running.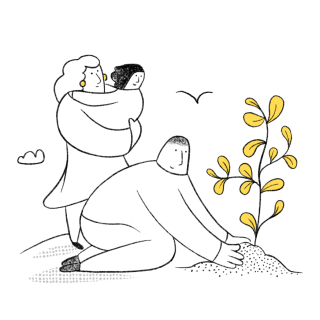 Our charity partners
Legacies that last for generations
Since our online launch in 2016, our generous customers have pledgedover £900 million to charities, through donations left in their wills.
From saving lives at sea to specialist support through a life-changing illness, we're proud to help people leave a legacy that will last for generations.
Find out about becoming a Farewill charity partner. Our executive team, from left to right: Jenny, Dan, Michael, Nicci and Melissa
Our People
An award-winning team of specialists
Spread across the UK, we're a team of legal and funeral specialists, combined with product and software experts – all with the shared goal of making things simpler and more accessible for our customers.
Our head office is in London, which is where we've been from the start. Find out more about working at Farewill.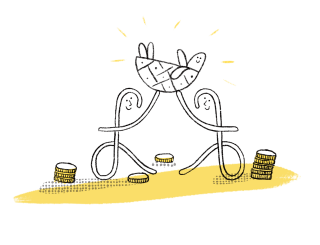 Our investors
Backed by the best
Our investors are as excited about our mission as we are. Farewill is backed and supported by some of the best investors and entrepreneurs in Europe, from the founders of TransferWise and Headspace, to Highland Europe, Augmentum Fintech, Kindred Capital, JamJar, DMG Ventures, Broadhaven Capital and SAATCHiNVEST.
Our board of directors

Dan Garrett
CEO
Tracy Doree
Chair
Tim Levene
Non-Executive Director, and investor

Stan Laurent
Non-Executive Director, and investor