After receiving the ashes from a cremation, many families arrange their own personal memorial service. You're then free to display or scatter the ashes anywhere you wish – or you could even create a series of mementos for your family.
In the last few decades, more and more people have been choosing cremation over traditional burial. Part of this is due to the gradual decline of religious beliefs in the UK, but the freedom and flexibility cremation offers is also a major factor.
For many years, cremation has helped make death and funeral planning a more personal experience. It's one thing to consider where you may want to be buried, but thinking about where you would want your ashes scattered allows you to get much more creative with your wishes.
But why stop there? With the rapid rise of direct cremation in the UK, families are starting to take control of their loved ones' funerals too. Here, we'll look at how you can arrange a memorial yourself by choosing direct cremation.
How to arrange a memorial service
A direct cremation is a cremation without a traditional funeral service at the crematorium. This gives you the freedom and flexibility to plan a unique memorial that's perfect for you and your family – not a funeral director.
Many people choose to display the ashes during the memorial service, allowing relatives to pay their respects and say goodbye in their own ways. And because you're planning it yourself, you can display the ashes in something that perfectly suits your loved one's taste.
Here, we'll look at the main things to consider when arranging a memorial service:
1. Choose a venue
The first thing to think about is where to hold the memorial service. If your loved one left a will, they may have included funeral wishes about the kind of service they wanted – so it's a good idea to look there first. If you can't find anything in their will, or if they didn't make a will, it's worth talking through your options with close family and friends.
Here are a few ideas that could help:
Town hall A town hall or community centre could be a good choice if you're inviting a lot of guests. This would allow you to hire out the venue, decorate it, and arrange catering in advance – much like you would for a birthday party or wedding reception. It can also be a good option if you want the memorial to be private, as you could ensure exclusive access to the venue.
Pub The beauty of planning the memorial service yourself is that you can have it wherever you want – and that includes your local pub. A pub is a great place to get together, raise a glass and share stories with your family and friends, and it can also really help to make the memorial feel like a celebration of your loved one's life.
Parks and beaches If your loved one always enjoyed nature and green spaces, an outdoor memorial could be the perfect option. You could have a picnic in the park, barbecue on the beach or you could even take a long walk with all your family.
House or garden Traditional funerals can be uncomfortable experiences, so why not turn things on their head by having the memorial in your own house or garden? This has the benefit of being a private, safe space where family and friends feel happy sharing and reminiscing about your loved one's life.
2. Invite guests
Another thing you should consider alongside the venue is how many guests you need to invite. With traditional cremation, this can be difficult, as the funeral often happens within a week of the person's death. But with direct cremation, you have the flexibility to ensure that as many people can attend as possible.
If your family is spread across the country, or even the world, you may decide to have more than one memorial service. This is another benefit of having the ashes hand-delivered to you: you can do everything on your terms.
3. Make it personal
If your loved one left a will, they may have included some funeral wishes to set out what they want to happen after they die. Here are a few common things people mention in their wills:
Dress code Traditionally, black has been the go-to colour for funeral attire. But as more people start seeing memorials as celebrations rather than sad affairs, colourful dress codes are becoming much more common.
Music One of the best ways to add a personal touch to your loved one's memorial service is through music. You could make a playlist full of their favourite songs, or you could just play a few tracks that will always remind you of them.
Personal touches Nobody knows your loved one like you and your family. So whether they were an avid reader, a veteran baker or a Hawaiian shirt lover, add a few final flourishes to make it a truly personal memorial.
What can you do with the ashes after a cremation?
After having a memorial service for your loved one, you're free to do whatever you want with the ashes. Here are a few of the most popular options:
Display them at home
With a direct cremation, your loved one's ashes are usually delivered in a simple, temporary urn. This then allows you to put them into whatever container you wish. So if you're interested in displaying your loved one's ashes at home, you can buy an urn or container that perfectly suits your house's style.
Scatter them somewhere meaningful
If the idea of keeping ashes on display feels a bit traditional, you may want to scatter them in a place that really meant something to your loved one. Some of the most popular locations for scattering ashes in the UK include beaches, country parks and burial sites of close relatives. However, be aware that you may need permission to scatter ashes in certain places.
You can find out more by reading our guide on how to scatter ashes.
We've also got a guide on where you can scatter ashes in the UK.
Create cremation jewellery
You can now create all kinds of cremation jewellery from your loved one's remains. With just a small amount of ashes, you can have a jewel made for a ring or necklace – or you could simply get some pendants or lockets for ashes to be placed in.
Plant a memorial tree
If there's a park or beauty spot your loved one was particularly fond of, you could plant a memorial tree there in their honour. Many people also choose to plant memorial tree plaques beside memorial trees. This allows you to say a few words to celebrate the life of your loved one, and also helps to mark out which tree you planted in years to come.
Bury the ashes
Another, more traditional option is to bury the ashes in a cemetery. This may be right for you if you want to keep your loved one close to another relative, such as their parents or partner. You could also have a personalised plaque or headstone made to mark where the ashes are buried.
Is it OK to divide ashes?
After a cremation, it can be difficult to decide who's going to keep the ashes. This is especially common when the person who died has two or more children who all want to display the ashes at home. In this scenario, it can be a good option to divide up the ashes.
A cremation usually creates 1-3kg of ashes, which is enough to fill a fairly large urn. Instead, you could divide the ashes into a series of smaller, personalised urns for different members of the family. Or, if you would rather keep most of the ashes in one place, you could create several pieces of commemorative jewellery – such as stones for memorial rings and necklace pendants. This usually only requires 1-2 teaspoons of ashes.
Article reviewed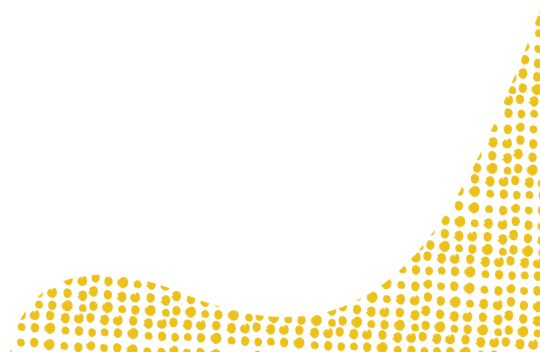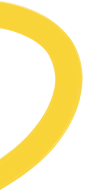 Arrange a funeral today
Answer a few questions to start arranging a funeral as unique as the person it's for.
Get a personalised quote