Everything you need to know about woodland burials
Heard a bit about woodland burials and want to know more? Our guide talks you through what they are, how to organise one and why you might choose one.
A woodland burial is the choice to bury someone at a site of natural beauty, such as a woodland, meadow or orchard, instead of a traditional cemetery plot.
Your loved one buried in an area of natural beauty
People choose them for lots of different reasons but there is usually a focus on reducing the impact of a burial on the environment. Funeral directors do not embalm the bodies to reduce the release of chemicals. All sites favour biodegradable coffins to preserve the environment. 
It's worth mentioning that every woodland burial site has unique rules and services. For example, most sites allow small plaques of remembrance but others don't allow any changes to the nearby environment. 
Find different sites in your area by looking through a list or a company's website. Most sites recommend that you visit them to find out whether a site suits your needs, wants and beliefs. Reading through their web pages is also a great way to do this.
Before visiting a woodland burial site write down questions to clarify their guidelines
Examples of questions you might consider are: 
Do you have any rules about what can be buried with someone?

What kind of memorials do you offer? 

Do you offer any living memorials?

Do you have different types of plot within the site? If so, what are they?

Do you allow wooden coffins?
You shape what happens at a woodland burial
You could:
Have a full service, including an indoor funeral and graveside burial

A straight to grave burial without a service

Hold a short service at the graveside itself

Create a unique service such as a memory walk through the woodland.
If you choose to have a service it can be religious and include hymns and bible readings or non-religious and focus on music, poetry and eulogies. The service can be run by a celebrant, priest or pastor, or you can choose to run it yourself. Some woodland burial sites offer live webcasts meaning you can stream the service for people who cannot come.
A woodland burial doesn't need to follow any specific conventions or traditions so long as you stick to the unique guidelines of your chosen site. These guidelines are focused on protecting the local area, rather than having any direct input on your service.
Read a guide on how to arrange a funeral for your loved one.
The cost of woodland burials range from a few hundred to several thousand pounds
It can be more affordable than a standard funeral service based on the price of coffin materials and not paying for a traditional headstone. But the other choices you make will affect the price too, including:
The site's location in the country. Where the site is in the country affects the price by thousands of pounds. Every burial site will have its own price list available on request. 

The location of the plot within the site. Sites have lots of different areas within them, from private glades to orchard corners, that affect the cost.

The lease length on the plot. Both traditional cemeteries and woodland burials lease plots for a minimum of 25 years and up to 100. 

Reserving nearby plots. Some woodland burial sites offer designated family trees if individuals want to be buried in the same area. 

Other arrangements. Such as transport, casket type, flowers and the type of service.
You can be cremated and have your ashes buried at some woodland burial sites
When you give ashes a permanent resting place it's called an interment of ashes. This can be a good way of waiting to hold a service until everyone feels ready. Intering ashes is also more affordable than burial at a woodland burial site. Your urn would have to be made of biodegradable material.
We can help you arrange a direct cremation if you want to bury ashes at a later date
Everything can be handled online or over the phone, then we'll take care of the rest.
You might choose woodland burials for lots of different reasons
It could be because:
You have a passion for the environment and conservationism. Burial areas are protected from urban development, so a woodland burial protects green spaces.

You'd prefer loved ones to visit a woodland over a cemetery.

You have a passion for the great outdoors. 

You want a burial that reflects your spiritual beliefs around the body being part of the earth. This is sometimes called a natural burial.
A natural burial is when the body is returned to the earth in an eco-friendly way
This type of burial rejects embalming, cremations and coffins that won't allow the body to biodegrade naturally. It's helpful to think of natural burials on a spectrum. Some people might make sure every aspect of their service is as green as possible. Whereas others may choose a biodegradable coffin but be buried with photos.
A woodland burial doesn't have to be because you identify with the idea of a natural burial. Visiting a site is a great time to clarify what their beliefs are on how green a burial should be and whether that suits you.
Woodland burials favour materials that are biodegradable and break down naturally to avoid pollution
Most woodland burial sites offer coffins in a range of materials such as cardboard, banana leaf, bamboo and wool. The price for a biodegradable coffin is on average between £100 and £1,000, with cardboard coming in at the cheaper end and wool the most expensive. The price will also vary based on location and size. Shrouds made from natural fabric are also popular.
A shroud is a length of fabric wrapped around the body instead of a coffin
People sometimes choose this for religious reasons. Shrouds also appeal as an eco-friendly option or if people prefer to see their loved one wrapped in soft fabric instead of in a coffin. Typical materials include: cotton, hemp, muslin or silk.
Some sites also offer more traditional wooden coffins such as GreenAcres cemeteries and ceremonial parks. As a rule most sites don't allow metal caskets or zinc-lined coffins, as these can affect the health of local plant life and don't meet eco and conservation policies.
Some sites might not allow certain items to be buried
Such as clothing with plastic zips, photographs, plastic awards or memorabilia. Avoiding man-made materials is to protect the local environment, and make sure the site remains an area of outstanding natural beauty. This is a good thing to ask early on if burying things with your loved one matters to you.
Woodland burial sites offer wooden plaques instead of traditional headstones
These usually have space for a short inscription and will age naturally with the environment. Living memorial options are also popular. This means planting specific trees, flowers or bushes at the grave site or building small wildlife boxes to mark the location.
Every woodland burial site is different and some do offer stone tablets as a way to mark the location. These are usually laid flat against the ground to protect the beauty of the surrounding environment, rather than upright like a traditional headstone.
Some sites do not offer any specific memorials as they want to make sure they remain an area of natural beauty and encourage you to consider the whole woodland a memorial. Most sites keep a map of where individuals have been buried to make sure people can visit the exact plot.
Woodland burial sites often ask for flowers to be biodegradable
To preserve the natural beauty of the area certain sites will ask you to avoid laying flower arrangements that use cellophane or a plastic tray. You can make this clear to your florist, who can offer hand-tied arrangements instead.
Scattering wildflower seeds
Is a popular option after a woodland burial service. This will turn a grave into a natural flower bed that bees and butterflies are drawn to.
Funeral organisers decide dress codes, but bear in mind practicalities
Conservative outfits in black or muted colours are the most popular dress code for all funerals, including woodland burials. But always check with organisers beforehand so you can respect their wishes. It's popular for funerals to be seen as a celebration of life, so you may be asked to wear brighter colours or lively fashions that represent the person who's died. 
Think about your footwear as you may walk through muddy or grassy woodland. You may wish to avoid heels and wear practical shoes, especially in winter. Find out if the service is held outdoors and how long it will be, to figure out how warmly you need to dress.
Woodland burials make a meaningful mark on the world
And give people a place of natural beauty to enjoy when they visit. If you feel comfortable with using biodegradable materials and like the idea of a woodland over a cemetery it may be an option to consider for yourself or a loved one.
Article reviewed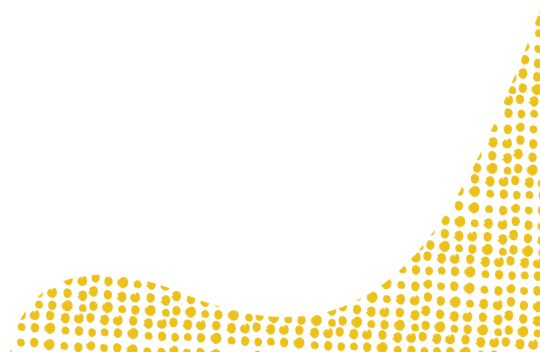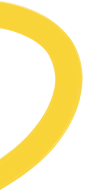 Arrange a funeral today
Answer a few questions to start arranging a funeral as unique as the person it's for.
Get a personalised quote
Create a meaningful funeral today
From a simple service at your local crematorium, to a family gathering by the sea, we'll help you create a beautiful send-off at an affordable price.