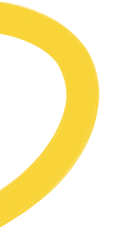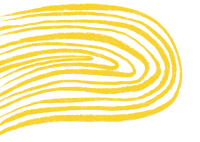 What is the cheapest way to arrange a funeral?
Our guide explains how a direct cremation with a simple memorial can help you save money
A direct cremation (cremation without a service) is more affordable than a traditional funeral. Paying for a cremation in advance with a funeral plan is a great way to protect against rising costs.
Cremation is generally cheaper than burial
On average, a UK burial costs £4,383 and a cremation costs £3,290
The cost of a burial includes things like the collection and care of your loved one, a basic coffin, a hearse and the management of a simple service. Flowers, venue hire and catering for the wake, as well as paying for the burial plot itself, are extra costs.
The cost of cremation is lower for a few reasons including:
There's no embalming or dressing of the person who's died, and families do not view the body. 

Scattering ashes does not cost anything as you do not need a permit (just the landowner's permission).

You can have a direct cremation, where nobody attends a ceremony at the time of cremation.
Price is not the only factor, and there can be a lot to think about when deciding what's right for your family. Read our guide on how to choose between burial and cremation.
This has caused 1 in 8 families to go into debt in order to pay for a loved one's funeral. During the same period, wages in the UK have risen by just 20%. And despite the public outrage over the cost of housing, petrol and utilities, the average cost of funeral prices has risen at a much higher rate. However, alternative options like direct cremation are helping people to create their own memorials for a fraction of the cost.
A direct cremation could save you around £3,000 compared with the average fee
We can arrange a direct cremation from £895. We take care of the cremation and hand-deliver your loved one's ashes, so you can arrange a personal memorial that's right for you and your family. 
You can arrange a simple memorial once you have the ashes
Once we've returned the ashes, you're free to celebrate the person's life in whatever way works for you.
A memorial does not have to cost a lot of money, and can just be a simple gathering of friends to witness the scattering of ashes or, alternatively, the interment of ashes. Here are some suggestions to get you started:
Scattered at sea: Visit your loved one's favourite beach or beauty spot and scatter their ashes into the wind.

Have a party: Get family and friends together and ask them to bring food and drink.

Host a picnic: Put on a picnic spread (asking everyone to bring contributions) and raise a glass in their honour.
You do not have to have a memorial service or gathering at all, if it's not right for you. There are lots of ways to celebrate a person's life, such as online tribute pages, memory boxes and memorial benches.
Alternatively, we can scatter the ashes in Farewill's garden of remembrance. 
Keeping costs down if you do want a funeral service
If direct cremation does not feel right, there are still ways you can save on the costs of a funeral:
Choose a less expensive coffin, such as a cardboard one - these are more environmentally friendly than traditional coffins, too. Or you could go without a coffin and opt for a burial shroud - a cloth that wraps around the body, made from cotton, linen or bamboo.

Choose a less expensive urn, such as one made from recycled card, which you can use for either scattering or keeping your loved one's ashes. 

Avoid having elaborate professional floral tributes which can be very expensive. You can make some DIY flower displays instead.

Have a family member or friend run the service. Funerals are not legally binding like weddings, so there's flexibility in who can run them, and you do not have to hire a celebrant.
For more ideas, see our guide on how to arrange a simple, no-fuss funeral.
We can help you plan an affordable funeral in your local area
From a simple service at your local crematorium, to a family gathering by the sea, we'll help you create a beautiful send-off at an affordable price. Plan an affordable funeral
Hold the wake at your home
Hiring a large venue and professional catering can be very expensive. If you're looking to save money, you could host a wake at home and ask guests to contribute food and drink.
People are often only too happy to bake cakes and make sandwiches. It can be comforting for friends and family to feel like they're doing something to contribute.
Depending on your circumstances, there are government funds that may help
In England and Wales, the Funeral Expenses Payment supports people who get certain benefits.
How much you can get depends on your circumstances. The government will look at all the information you tell them about your finances, and make a decision on what to give you.
They also take into account any other money that's available – for example from an insurance policy or the estate of the person who's died.
Find out more about how to claim a Funeral Expenses Payment in England and Wales. There are different schemes available if you live in Scotland or Northern Ireland.
If someone dies with no money or family
The local council or hospital can arrange a public health funeral 
This usually takes the form of a short, simple cremation service. Historically, it was called a 'pauper's funeral' under the 16th-century English Poor Laws, but most people now refer to it as a public health funeral.
You can attend the funeral, but the local authority will decide the date and time of the service. They do not pay for extra things like flowers, cars or a death notice in the local paper.
UK councils arrange thousands of public health funerals every year, for people who have died alone or in poverty.
Pre-paid funeral plans are increasingly popular
These help you pay for your funeral before you die
You can usually pay in a one-off payment or in instalments. Depending on the provider and the plan, you may be able to pay for a simple funeral service, or just for a direct cremation with no service.
Planning your funeral can be a great way to help your family when they need it most, protecting them from rising funeral costs. 
Article reviewed