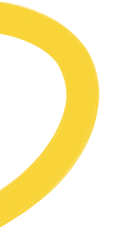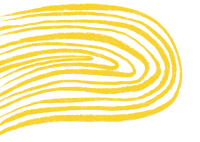 Memorial ideas
From lighting candles and planting trees to more unusual ideas like tattoos, we explore how you can remember and honour a person who's died.
A memorial can be something to look at or hold, a special place you visit, a one-off event, or something you do regularly (a ritual).
Remembering your loved one
Memorials help us remember a loved one as time passes. They can be private and personal to you, or something you share with other people.
People tend to create something that feels like a fitting tribute to the person who's died and which their family and friends find meaningful and special.
Digital tributes
Create a memorial page
These are websites where you can upload photographs, videos and text - perhaps a poem or an obituary (a biography of the person who's died).
There can be space for people to add their sympathy messages and memories. And it's usually possible to add a fundraising link, so that friends can donate to a relevant charity.
All online tributes are different, depending on the family's wishes. A memorial website can stay online for as long as you feel it's useful and comforting.
Make a video tribute
You could ask family and friends to record a short clip of themselves sharing a memory of the person who died and edit these into a memorial video.
If you do not want to do the video editing yourself, services like Tribute can do all of it for you. It may be comforting to have a video that you can look at whenever you like - and share with friends if you want to.
Photographs and memory boxes
Frame a photo or make an album
A simple and time-honoured way to remember someone is to have photos of them around the house if it brings you comfort. 
There are lots of companies that can personalise photo frames with engravings, to create a special memorial frame. You could add:
Your loved one's name or nickname

Their dates of life

A favourite quote or song lyric
Or you could place their photo in a locket, or make an album. Putting an album together might be something to do on your own or with family or friends.
Build a scrapbook or memory box
This is especially good for children as it gives them a creative project to focus on when someone dies. 
It may then provide a helpful starting point for conversations with them as they grieve. Opening the scrapbook or box and looking through the objects may help draw out their thoughts.
Scrapbooks hold things like photos, letters and recipes. A memory box gives you more flexibility to add objects too, like: 
Jewellery

A favourite CD

A piece of clothing or an accessory

A pair of glasses
It can be a good idea to write down the story behind each item and include these notes in the box. Writing these is a good activity for children too and can help make their memories more vivid.
Keep a journal
You never know when memories might pop into your mind. So it can be nice to keep a journal where you can write things down.
Like a memory box and a scrapbook, this can be a good way to involve children in making something that helps them hold onto and talk about their memories.
The act of writing the memories down is just as valuable as having a book of stories to look back over later.
Benches, trees and plaques
Buy a memorial bench
A bench gives you a spot you can visit and remember your loved one. It might be in their favourite park, in a cemetery, by the beach or on the grounds of a stately home. 
You'll need permission from whoever owns the land where you want to put the bench, such as the local council. The property or landowner might provide the bench or ask you to buy it and arrange to install it.
Carpenters can carve your chosen text into the bench or you can add a plaque, usually in brass. There's no standard text for a plaque - you can write anything you like. It might include:
'In loving memory of' or a similar phrase

The name or nickname of the person who died

Their dates of life

A quote or saying

A line from a poem

An expression the person who died used to say

A reference to the bench location, such as 'He loved this park'
What you write may be personal to you but can give anyone who sits on the bench pause for thought. Some people like the idea that over many years, lots of people will sit and spend time, perhaps wondering about the person who died.
Plant a tree
This gives you a place to visit and reflect - but also to watch something grow, and remember your loved one in the natural environment. 
Anywhere you want to plant a tree, whether it's public or private land, you'll need the permission of the landowner, which could be the local council. Bear in mind if you plant on private land, the owner can sell at any point and this might affect your access to the tree.
It's usually possible to add a plaque to a memorial tree if you want to. You can also scatter your loved one's ashes during the planting, making it into a memorial ceremony.
There are schemes that will plant a tree for you. Life for a Life provides this service in forests all over the UK, with each tree contributing to the community and the environment.
How to make burials and cremations more environmentally friendly 
If you're concerned, there are some choices you can make that can make a difference:
Choose a biodegradable coffin made from wicker, wood or cardboard to reduce your carbon footprint. 

Choose a shroud for the body, which is a natural cloth wrap that also decomposes naturally.

For cremations, you can ask the crematorium to remove and recycle any medical implants, pacemakers or prosthetic limbs. 

For burials, you can opt out of embalming and choose a natural burial ground, such as a woodland burial. 
Art, jewellery and tattoos
Make a piece of memorial jewellery
You can get a locket or bracelet engraved with your loved one's name and dates of life - or anything that's personal to you. 
There are companies that can add your loved one's fingerprints or handprints to pieces of jewellery - like Hand on Heart Jewellery. They work with funeral directors throughout the UK and can send the printing kit to them to take the prints while your loved one's body is in their care. 
Another option is to add some cremation ashes into an item of jewellery if you like the idea of keeping a piece of them close to you.
Get a tattoo 
Memorial body art has been popular for a very long time. Some things people include in memorial tattoos are:
The name or nickname of the person who's died

A portrait of their loved one

Their date of birth or death

Meaningful proverbs, sayings or words

Motifs like flowers or hearts 

Religious or spiritual symbols
It's now possible to go a step further and add some cremation ashes to the tattoo ink. There are not many tattoo studios in the UK offering it yet but it's growing in popularity. Find out more in our guide to getting a tattoo with cremation ashes.
Commission a painting
It could be a portrait of the person who died, a landscape of their favourite scene, or anything that reminds you of them. Having this hanging on the wall in your home could be very special.
It's possible to add some of your loved one's ashes into the paint if that would be meaningful to you. Talking to a few artists may help you find one who is comfortable using cremation ashes in their work.
Rituals and anniversaries
Light a candle
For centuries, people of all different faiths and cultures have lit candles as a way to remember someone who's died, finding a moment of peace and connection while thinking of them.
This can be in places of worship, community centres, at home or at the person's resting place. It is not necessarily linked to any religion but it can be for some people.
It might be something you do on a significant date, like the person's birthday or anniversary of their death. But it can be at any time.
Listen to music or watch films
On your loved one's birthday or another significant date, you could listen to music that reminds you of them or watch their favourite movies. This can be something you do on your own or with others.
Have a memorial service
This is an event where people gather to remember someone. People often arrange them on the birthday of the person who's died, or on the anniversary of their death. 
Some memorial services, especially in some Christian groups, are traditional, with hymns and readings. Others are less structured and more like a gathering.
A memorial service is different from a celebration of life. While a celebration of life is about celebrating the unique life of the person who's died, a memorial service is about remembering and honouring their life. It might involve celebrating, but also might not.
We have a guide on how to plan a memorial service if you're thinking of holding one.
It need not be a big occasion if that's not right for you. A trip to your loved one's favourite pub to raise a toast on their birthday can be a nice way to commemorate them as time goes by.
Article reviewed