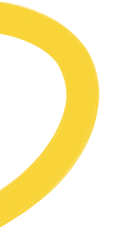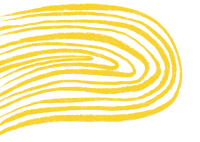 What happens to funeral flowers after a cremation
This guide will take you through what happens to flowers after the funeral, how you could re-use flowers and different ways you could honour someone without flowers.
After the service, close friends or family will usually take any flowers home straight away or collect them a day or two later. The average flower arrangement will last up to two weeks before being thrown away or composted by the person who took it home.
As lots of flower arrangements include plastic, come from overseas and don't last long, so some people question whether they're environmentally friendly and financially worthwhile. Whilst others still value flowers as an essential and meaningful part of the funeral service.
Before sending flowers, consider the wishes of the person who's died
If the person was someone close to you, they might have told you what they wanted. If the person is someone you didn't know well, you can ask the people arranging the funeral if flowers are welcome or not.
Some funeral announcements will say "In lieu of flowers…" which means that instead of sending flowers, they are asking you to do something else, like donate to a favourite charity or cause. 
Maybe you're happy to donate but still want to give flowers as a gesture - you can send sympathy flowers before or after a funeral to let people know you're thinking of them.
Traditionally people send flowers if they cannot attend the funeral
You can still send them even if you are going, but sometimes it may not be expected. If it's a funeral for someone close to you, you can choose to take flowers with you to the service rather than having them delivered.  
But, it's often easier for the family to receive their floral gifts before the service starts as they cannot carry flowers from every person who attends.
Think about the faith of the person who's died
What is appropriate in one culture may not be in another. It's important to consider this before buying or sending flowers for a funeral.
Christians have no specific recommendations
Both Protestant and Catholic Christian families traditionally expect funeral flowers, and all colours and types of flowers are acceptable.
Different parts of the Islamic faith have different beliefs 
Some people argue that the Islamic focus on simplicity means flowers are inappropriate, whereas other think simple arrangements are okay. It's a good idea to ask the people who are arranging the funeral what they want before sending any.
Jewish people do not usually display flowers at the service
Some parts of the Jewish faith believe flowers at a funeral interrupt the mourning process, so it's more common to send flowers to the family home as. But, you should not take flowers to a Jewish home during Shiva- the seven-day mourning period for close family.
Garlands are more commonly seen at Hindu funerals
Instead of floral arrangements like round wreaths, garlands are flowers in a long string and are often hung as a decoration. It's not traditional for people to bring or send sympathy flowers in addition to this. Still, every funeral and interpretation of a faith is unique, so it's worth asking if you're unsure. 
You could think about the symbolic meaning flowers 
Different flowers represent different things, so you might feel sending flowers with a specific meaning is more worthwhile. Flowers people often use at funerals include:
apple blossom flowers that represent good fortune

Lily of the Valley, which is associated with sympathy, a wish for luck and prosperity

ivy plants to signify faithfulness, friendship and affection 

a red rose that traditionally means "I love you"

pink roses at funerals symbolise sympathy, admiration and appreciation 

white flowers to show deep respect, sympathy and peace  

blue flowers such as Hydrangea and Iris' to calm anxiety and provide tranquillity
It's also completely okay to choose flowers based on your personal preference or what you think the person who's died would have wanted. You may share a special memory of a specific flower with the person who's died and want to bring that to their funeral.
On average, you can pay between £40 and £300 for flowers for a funeral service
How much you'd like to spend is entirely up to you. The average cost of flowers in the UK is around £140.
Some florists will cost more than others, and prices vary depending on which flowers you choose. For example, roses are more expensive than hydrangeas.
The average cost of flowers in the UK, by arrangement type, is:
Wreaths (flowers arranged into a ring shape) £40-£90

Standing sprays (flowers displayed on an easel) £50-£100

Posies and baskets (hand-tied or wired together) £40-£60

Hearts, crosses and cushions £80-£140

Casket sprays (flowers that go on top of the coffin) £100-£250

Custom tributes £100-£250
A local florist may include a delivery charge. However, if it isn't included, expect to pay between £5 and £10 extra.
Making your own flower arrangements can be more affordable
You can choose to create a personalised flower arrangement yourself using garden or wildflowers. 
If you've never created a flower arrangement before but feel you'd like to have a go, there are lots of online resources. Such as:
If you have too many flowers after a service
It might be possible for the crematorium to keep and compost any excess flowers. Ask them if this is a service they offer. You could also: 
share the flowers amongst family and friends 

use the flowers to lay on other loved ones' graves

donate extra flowers to hospices or charities. (you might want to remove any specific message cards or notes before doing this)

preserve the flowers - once dried and pressed, you can display or even frame them
We can help you organise a cremation service online or over the phone, then we'll take care of the rest.
There are ways to minimise the impact flowers have on the environment
Lots of companies import flowers into the UK using planes and refrigerated lorries, which leaves a carbon footprint. This growing awareness of how we grow, buy, harvest and eventually dispose of flowers has led to some alternatives.
You can send an alternative to a floral arrangement
A plant or tree will last a lot longer than flowers; people often refer to them as a living memorial. 
Find a florist that offers ethically sourced flowers
This might mean they only use seasonal, locally grown flowers, which lowers the carbon footprint and supports local growers and farmers. 
Choose a florist who uses as much biodegradable packaging as possible
Perhaps they use paper, raffia and natural twine instead of cellophane and plastic ribbons. Avoid any material that does not naturally degrade, such as floral foam or partially biodegradable "biofoam". 
Buy imported flowers from certified growers
If you cannot get locally grown flowers during the Winter. This means that the farmer gets a fair price for their flowers, and offers reassurance that the flowers don't have harmful pesticides, bleach, paints or dyes on them.
Woodland burial sites usually ask for flowers to be biodegradable
This is to preserve the natural beauty of the area and the quality of the soil. You can read more about woodland burials.
Flowers are just one way you can honour someone
A donation to a charity, a poem, spending time with their loved ones or anything that you think the person who has died would have cared about can be a fitting tribute too.
Article reviewed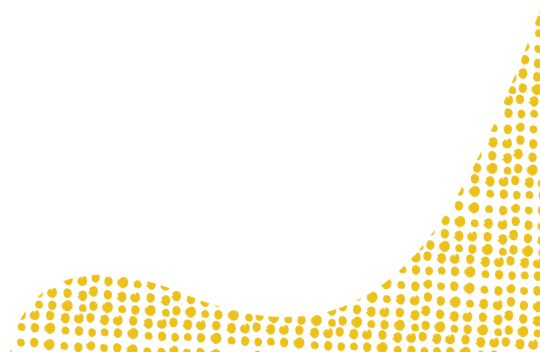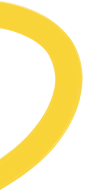 Arrange a funeral today
Answer a few questions to start arranging a funeral as unique as the person it's for.
Get a personalised quote
Create a meaningful funeral today
From a simple service at your local crematorium, to a family gathering by the sea, we'll help you create a beautiful send-off at an affordable price.