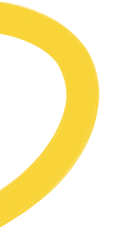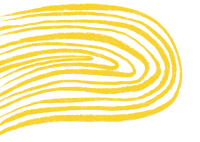 How to organise a wake
Organising a wake can feel like a big task. If you're arranging one for someone close to you, it can also be an emotional experience. This guide will help you navigate the process.
A wake is a gathering of friends, family, and anyone wishing to pay their respects. It's usually held at someone's house or a hired venue after a funeral.
Wakes tend to be less formal than funerals and provide a relaxed environment for those who knew the person who's died to meet and share food, drink and memories.
A wake can be as formal or as informal as you like
As the organiser, you'll decide whether the wake will be a quiet gathering or a larger event. It can be private, so only selected people can attend, or public, so anyone can attend.
Booking a venue is the best place to start
Depending on how many people you're expecting, you might choose to host it at a hired space rather than your home. This could be a local pub, church or village hall, social club, or catered venue (like a bar or hotel). 
The most important task is to make sure you've booked a venue in advance, especially if you'd like it to coincide with the funeral date.
You'll then need to invite your guests
Usually, most of the people who attended the funeral will also come to the wake, especially if you put the details of the wake out at the same time as the funeral. If you want the wake to be smaller and more private it can be helpful to specify this when you put out details about the funeral.If you want someone who wasn't invited to funeral to come to the wake you may have to send them a separate invitation.
You could do this by:
telephone

sending invitations in the post

email 

creating an event page or group message on Facebook

listing details in your local newspaper. 
The last option is a good way of notifying people you do not know personally or have contact details for. Whichever method you choose, you'll need to advise your guests of: 
the address

the time and date

what they should bring, if anything

whether you will provide food and drink

whether to send flowers, gifts, or cards

the dress code, whether it's casual, formal, or all black
Traditional funeral dress is black, but some people prefer guests to wear bright colours to the wake, or a colour that meant something to the person who's died. 
If you choose to host the wake at a hired venue you might need to visit ahead of the event to coordinate any decoration or catering.
You can use invitations to lay your expectations out to everyone ahead of time
This leaves no room for doubt about what your guests should do, helping things to run smoothly on the day. The more details you put on the invitations or event details, the fewer questions you'll be asked later.
You can choose to offer food and drink but you don't have to
Wakes are usually simple affairs. Providing sandwiches, 'finger food', or a buffet is an option and it's common to offer tea, coffee, or alcoholic beverages like wine or beer, but it's not essential. 
You can ask your guests to bring their own food. This is a common scenario and people are often happy to contribute. Alternatively, if you're expecting lots of people or would rather not prepare food at home, you can hire a professional caterer.
You might consider adding some extra activities
Wakes can be an opportunity to remember the person who's died in a unique way. Some people choose to:  
Have music playing

Put together a video montage

Have photo albums displayed

Light candles or safely release biodegradable lanterns 

Provide memory jars, books, or 'memory trees'.
Memory jars, books and trees are opportunities for guests to write down their favourite moments with the person who's died and leave them for other people to read during the wake, and the organisers to take home with them.
Every wake is different and It's alright if you don't want to include any activities and prefer the idea of a simpler wake, or want to ask friends and family for help or ideas. 
How much a wake costs depends on the type
Hiring a large venue and professional catering can run into the hundreds or thousands. Hosting a wake at home with home-prepped or donated food will cost very little.
The things that will have the biggest impact on final costs include:
The type of food and drink you serve

The amount of food and drink you'll need to provide, which will depend on the number of guests you're expecting

The kind of venue you choose, and how long you book it for 
'Send-off' costs (including anything that makes both the funeral and the wake more personal like flowers, transport, and catering) average £2,306 in the UK.  
You can choose where to put your money
Some people prefer to focus on the funeral itself, and keep the wake a simple event. Others do the opposite, organising a simple funeral service or direct cremation, and putting more time and money into the wake. 
It's also okay if you don't spend much money on either. Often, people make a point of not wanting an extravagant or expensive funeral, because they don't want loved ones to struggle financially after they're gone.
What you're able to spend on funeral arrangements is not a reflection of how much the person meant to you. It's okay to have a short simple wake.
People usually think of wakes as more flexible than the funeral
People who attend the funeral can choose whether they want to follow on to the wake. People who didn't attend the funeral (for example, those who weren't so close to the person who died) might decide to attend the wake but not the funeral.
Some people will stay at the wake for the whole duration, and some might leave after saying hello or paying their respects. As the organiser, this applies to you, too. If you think the wake will be difficult for you, you might prefer to hire a venue rather than hosting at home. This allows you to go home whenever you feel ready.
Another option is to hire the venue for a set amount of time, or give defined start and finish times on your invitations. This will set expectations for your guests ahead of the event. 
How long you spend at the wake doesn't reflect how much you cared about the person. Everyone grieves differently, and those in attendance will understand if you don't stay. 
Wake customs vary around the world and can inspire your wake
The tradition of holding wakes is ancient and observed across the world. Many cultures throughout history believed that keeping watch over a family member who had died would protect their spirit until they buried them. 
Jewish people refer to the 'watching over' period as Shemira 
In the Jewish tradition, it's considered a mark of respect to bury the dead as soon as possible. Both cremation and embalming are forbidden. 
The funeral service is carried out at the burial, and is followed by 'shiva' - a seven day period where mourners will visit the family of the person who's died. 
Jamaican Christians practice 'Nine Nights'
It's believed that the spirit passes to its final resting place nine days after a person dies. People carry out an extended wake, with the ninth night considered the most important. Nine Nights is considered a time to celebrate the person's life with food, music and dancing. 
In the Catholic tradition, a 'Month's Mind' mass is held 30 days after death 
This is similar to a wake, where a gathering of family and friends eat a simple meal and light a candle for the person who's died. The practice is thought to date back to medieval times, but it's still common among Roman Catholics.   
You don't have to hold a wake straight away, or at all
If you're already very busy with arranging the funeral, or you don't feel a wake is the right choice, you might consider hosting a memorial service at a later date. 
People tend to hold this event on the birthday of the person who's died, or the anniversary of their death. You can conduct a memorial service in much the same way you would a wake, but with much more time to plan. 
You could also consider a direct cremation
A direct cremation is where you'll have help with transport, the coffin, the cremation itself, and the handling of the ashes. But there will be no service, allowing you to decide whether to hold your own or not.
There are many different ways to say farewell to loved ones
When it comes to saying goodbye and hosting a wake, there are no rules. There are lots of different ways you might choose to remember the person who's died, whether it's a small, private gathering, or a larger public event. The size or expense of your wake doesn't make it any more or less meaningful.
Article reviewed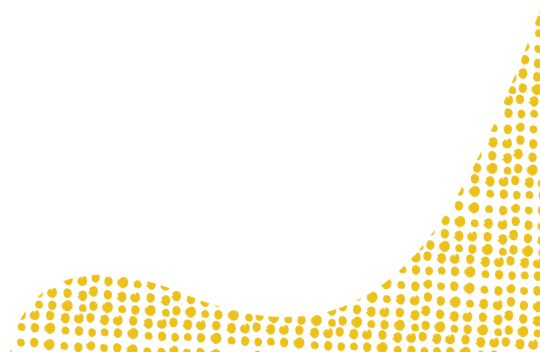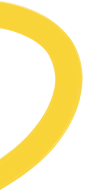 Arrange a funeral today
Answer a few questions to start arranging a funeral as unique as the person it's for.
Get a personalised quote
Create a meaningful funeral today
From a simple service at your local crematorium, to a family gathering by the sea, we'll help you create a beautiful send-off at an affordable price.