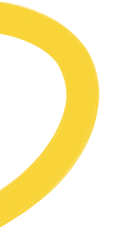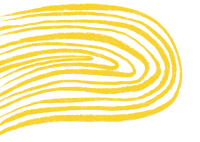 How to arrange a simple, no-fuss funeral
Our guide explains how to create a meaningful send-off without some of the more ceremonial details.
Traditional funerals are not for everyone, and they can cost quite a lot. There are ways to arrange a simpler, less expensive funeral that's still just as dignified and personal.
Why have a no-fuss funeral?
Sometimes people ask for a low-key farewell to avoid further stress for their family
More and more people are expressing their funeral wishes before they die, letting their family know they do not want a fuss. Even if they have not said as much, you may have a sense that a big, traditional funeral would not be right for your loved one. 
Financial worries can influence your decision to have a no-fuss funeral, too. The cost of traditional funerals is rising in the UK: on average, a burial costs £4,383 and a cremation costs £3,290. 
Those prices cover the collection and care of your loved one, a coffin, a hearse and the management of a simple service. Flowers, venue hire and catering for a wake are extra costs. 
Fuss-free means something different to everyone
It's about working out what things you can do without, and which things are essential to you. 
For some, it may be that direct cremation is the best option - this means that there will be a cremation without a service. We can arrange this from £895 - and we'll hand-deliver the ashes to you so you can hold a memorial later, if you choose to. Alternatively we can scatter the ashes in our garden of remembrance.
Others may want to arrange a small, intimate funeral with just a few friends and family present.
Whatever 'no-fuss' means to you, there are ways to create a low-cost, simple funeral that feels fitting.
Things you can adapt or do without
Choose the simplest type of coffin
A cardboard one can be less expensive, and is more environmentally friendly than a traditional coffin, too. For a standard coffin you can expect to pay between £750 and £1,000. A cardboard coffin costs around £200. 
Most funeral directors will be able to source a cardboard coffin, or you can buy them online for delivery to the funeral director.
You can also choose a simple shroud – a cloth that wraps around the body – instead of a coffin. Most crematoria will expect a body in a coffin, but there's no law in the UK that says you have to use a coffin for a burial. Shrouds cost around £200.
Go without embalming
Embalming is a custom rather than a legal requirement. The only time it's required is when the body has to travel from overseas - if the person has to be brought back to the UK for their funeral. Ask your funeral director if it could save on costs to skip the embalming stage.
You do not have to have a funeral director
A funeral director is responsible for arranging every part of a funeral, including the coffin, ceremony and the burial or cremation. They usually work in a crematorium or a funeral home on the high street. If you would prefer something less traditional, you can arrange the funeral yourself without a funeral director.
Find cheaper transport options
You do not have to use a hearse to transport a body. You can use any vehicle large and strong enough. You could:
ask the funeral director if there's an alternative to a hearse;

drive your own car to the funeral rather than paying for limousine hire.
Make your own floral tributes
Elaborate professional flower displays can be expensive. They also create a lot of waste that's not always recyclable or compostable. Instead, you could make a DIY flower arrangement, using flowers from your own garden or some simple bouquets from the supermarket.
For inspiration, you can browse online to see some professional floral tributes and watch instruction videos on flower arranging.
Have a family member or friend run the service
Funerals are not legally binding like weddings are, so there's flexibility in who can run them. If you have a friend or relative who's comfortable planning and running a service, it can be a lovely way to make the funeral feel more personal - while saving on the cost of a celebrant. 
Print your own order of service
You do not need to use a professional printing service. It's perfectly fine to use a home or office printer to print out a few copies of the order of service. Alternatively, you could ask a creative friend for help with making orders of service by hand.
If you want to create something people can refer back to and remember your loved one, an online tribute page might be an idea and will be cheaper than printed tributes with colour photos.
Choose a woodland burial
This can be more affordable than a standard funeral, because you save on the price of coffin materials and headstones. However, the cost can rise depending on the location and lease length of the plot. Find out more about woodland burials in our guide.
Hold the ceremony at home
If it's appropriate (and it may not be, depending on religious or cultural factors), you could hold a service at home before the burial or cremation. You do not have to have a big formal service in a religious building or other venue. 
Provide your own pallbearers
Funeral directors will typically provide pallbearers - these are the people who carry the coffin. And this will be part of their fees for the funeral. 
If you have relatives or friends who are willing to take on the role, ask the funeral director if that's OK. This should bring costs down - and may add a personal touch.
How funeral plans can help
Taking out a funeral plan means you cover the costs of your funeral in advance. You can also, depending on the plan and provider, arrange a simple service in advance. 
This can be a great way to reduce any fuss and worry for your family, as they'll just need to contact the provider to put your plan into action.
Article reviewed