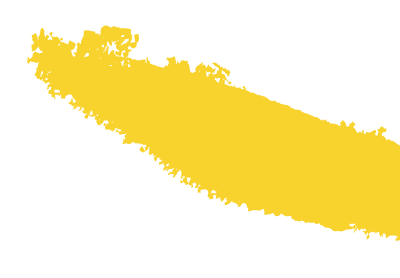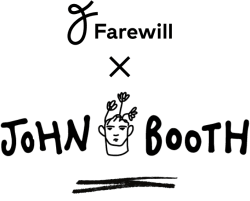 Being remembered your way matters
So we're partnering with ceramic artist John Booth, to explore how urns can reflect who we really are.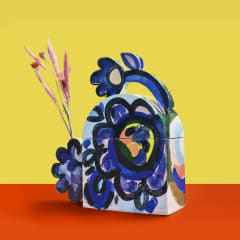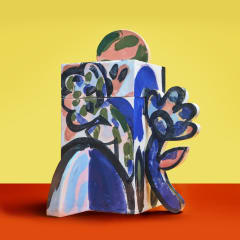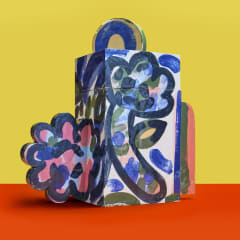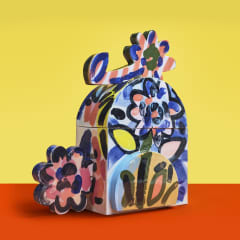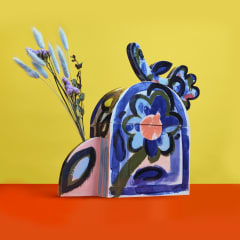 Redesigning how we approach death
Many people choose an urn as their final resting place. But we rarely talk about how they can help us express who we are. For John, this meant creating five colourful urns to start a conversation about how we can better honour someone's life, their way. If these urns resonate with you, scroll down to find out how you can apply for one.
Talking about death to break the taboo

Death is hard. Whether someone you love dies, or you're facing up to your own mortality, it's a stressful process. That's why so many people do not talk about what happens once they're gone, or find it difficult to manage the long, complex admin after a loved one dies. We're on a mission to change the way the world deals with death. That starts with talking more about how we want to be remembered, and helping people to organise a funeral that reflects who they are.
If you're looking for an urn but are not sure where to start, John's shared more ideas over on our blog.
I've been really inspired by the opportunity to create something new in an industry traditionally void of creativity and choice. After the year we've had, it's more important than ever to bring some joy to how we're remembered, creating urns which reflect the vibrancy of our lives.
John Booth
Apply for an urn
We're excited to be giving away all five urns. Enter your details if you'd like the chance to keep one of these original artworks.
This competition has now closed
A look behind the scenes
We visited John at his studio to understand more about his creative process for designing and making the urns.
John Booth
John is a London–based artist, illustrator, ceramicist and textile designer, known for his graphic works featuring multi-layered collages of textures and colours.
Born in Scotland and raised in Cumbria, Booth moved to London in 2004, before graduating with a BA in Fashion Print Design at Central Saint Martins in 2009. His ceramics have a distinctive style and reflect the vibrancy and boldness of his outlook on the world.
A little more about us
At Farewill we're making everything to do with death easier, friendlier and more affordable. We provide funerals, wills and probate with a difference, and we're helping families all over the UK. See the services we offer as funeral directors in North London, Brighton, and Cambridge or see the services we offer as funeral directors right across the UK.