When a body is cremated, what happens to the coffin?
We don't usually see what happens at cremations, so many of us are unsure what actually happens to the coffin.
Under UK law, something must be in place to cover the body of a person who's died. This is usually a coffin. Crematorium staff can't move a body out of a coffin once it's sealed, so the coffin enters the cremation chamber along with the body.
Cremation burns the coffin along with the body
Coffins can be expensive, so some people find it surprising that they go into the cremation chamber along with the body. But it's a mark of tradition and respect to send someone to their burial or cremation in within a coffin.
It's more hygienic to keep a body inside a coffin
Coffins aren't just for decorative purposes. They also protect the body, and keep the people handling it safe. 
We use coffins to protect crematorium workers, and to help them handle human remains in a dignified way.
It's possible to have a shroud instead of a coffin
Shrouds are large pieces of cloth that can hold and cover a body instead of a coffin. They're very simple and eco-friendly. Some people choose to have a shroud instead of a coffin for a woodland burial. Some crematoriums allow shroud cremations too.
Coffins make it easier to transport a person who's died
There are a few steps to moving a person who's died from the hospital to the crematorium.
Trained staff at the morgue or hospital will lift the body into a coffin (in some cases, they use lifting machinery). Either the morgue staff or the crematorium staff will seal the coffin. 

Funeral directors can then safely collect the coffin and place it into the hearse

The funeral directors will take the coffin to the crematorium 

Crematorium staff will handle the coffin from the service through to the cremation itself.
Crematoriums never reuse coffins
Some people think that crematoriums save, reuse, or resell coffins. But that would require a market for secondhand coffins, which not many people are likely to buy!
It would not be hygienic to reuse coffins. After we die, our bodies can spread bacteria, which can contaminate the coffin. Burning the coffin is the best way to keep harmful bacteria at bay. 
From an emotional perspective, many people would be uncomfortable with crematoriums reusing coffins, and would consider it disrespectful. Crematoriums always burn the coffin with the person who's died.
Each coffin has a unique nameplate
When a coffin goes through to the cremation room, staff check the nameplate to make sure they are cremating the right person. Crematoriums call this 'committal'. 
Crematoriums also place identity cards on the ashes after the cremation, so it's clear who they belong to. 
Cremators are only big enough for one coffin at a time. Because the process takes between 2-3 hours, it's very unlikely there would be a mix up. Crematoriums can only conduct a handful of cremations a day, and they take extreme care when checking nameplates and transferring ashes.
Coffin makers use 'combustible material' for fittings
This means materials that burn, like wood and plastic. If a coffin has metal screws or fixtures, the crematorium uses a strong magnet to remove them after the cremation has finished. This is also how they collect things like fillings and prosthetics from the person who's died.
You can choose coffins made of wicker or cardboard
If you don't like the idea of burning a solid wood coffin, perhaps due to environmental concerns, many crematoriums provide other options. Wicker and cardboard coffins produce fewer carbon emissions than solid wood when they go through cremators. 
Other alternatives are coffins made from plants like willow, bamboo, or even banana leaves. They're better for the environment because they save us from cutting down larger trees like oak and pine. 
You can decorate or cover these wicker, cardboard, or other eco-friendly types of coffins any way you like. 
You can ask your local crematorium which types of coffin they provide. If they don't provide the type you'd like, you might be able to buy them somewhere else, but you should check if the crematorium is able to accept them. They're likely to have strict regulations on the kinds of material they can burn.
Water cremations have a lower impact on the environment
Water cremations are a new kind of cremation that use water, heat, and chemicals to break down human remains. Water cremations don't require a coffin. Their biggest benefit is that they're very environmentally friendly. They require no land space, and create very few carbon emissions. 
It's not yet available in the UK, but may be soon. You can read more about water cremations.
You could consider a woodland burial
This is an eco-friendly option because funeral directors do not embalm bodies before burying them. This means no chemicals are going into the soil. They also use eco-friendly coffins like the cardboard or bamboo ones mentioned above. 
Woodland burials save smoke and fumes from going into the air. They also don't use any energy, unlike cremation chambers which need gas or oil to heat them.
With a woodland burial, you can decide whether to have a funeral service or not. You can read more about woodland burials.
We can help if you're unsure
We can help you arrange funerals and cremations in many parts of the UK and Wales (if your area isn't listed, we're happy to help by phone). 
If you've decided to arrange a funeral yourself, our how to arrange a funeral guide will help you get started.
Article reviewed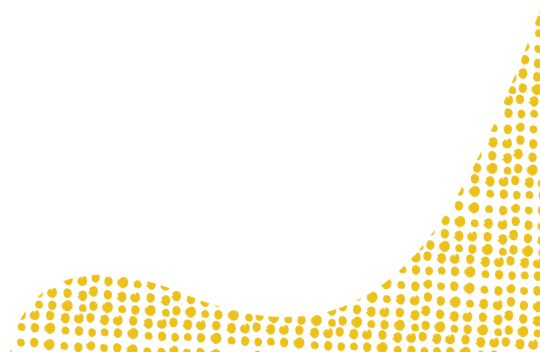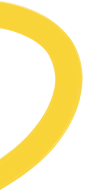 Arrange a funeral today
Answer a few questions to start arranging a funeral as unique as the person it's for.
Get a personalised quote
Create a meaningful funeral today
From a simple service at your local crematorium, to a family gathering by the sea, we'll help you create a beautiful send-off at an affordable price.