Thinking about writing a will but unsure where to start? This simple guide explains the key steps involved so you know exactly what to expect when you start writing your will.
For millions of people across the UK, writing a will is a bit of a mystery – and most people don't really know what to put in a will until they get started. Some think they'll have to search through mountains of paperwork for bank statements and pension information, while others worry about being inundated with complex jargon and expensive legal fees.
Farewill's online will writing service does away with all that to make writing a will simple and stress-free. By breaking everything down into a few manageable steps, you can write a will online in as little as 15 minutes.
Here, we'll go through the key steps involved so you know exactly what to expect when you start writing a will.
Step 1: About you
When you start writing a will using our online will writing service, we'll ask for a little bit of information about you and your family. This will include:
Your name

Your address

Your date of birth

Your marital status

Your children

Your pets
Step 2: Appointing guardians in your will
If you tell us you have pets or children under 18 in the first section of your will, you'll then be asked to appoint guardians for them.
This is incredibly important, as it ensures you have a say over who would look after them if you die unexpectedly. If you die without appointing a guardian, the approval of who takes care of your children would be left up to the courts – and this won't necessarily be the person you would have chosen.
To appoint a guardian for your children in your will, you simply have to give their name and then either their email address, home address or phone number.
You can find out more about appointing guardians here.
Step 3: Listing out your accounts and property
On average, if costs families £9,700 when someone dies without a will. This is usually because part of the estate goes unclaimed, such as pensions or savings accounts that the relatives couldn't find or didn't even know existed. But by using our online will writing service, you can prevent this unnecessary loss to your family's inheritance in just a few minutes.
In the accounts and property section of your will, you're able to make a simple inventory of your assets. This then ensures that everything is easy to find when you're gone.
All you have to do is choose the type of asset (e.g. Bank account) and then add the name of the bank (e.g. Santander). You can see an example of this below:
Step 4: Sharing out your estate
Once you've listed out all your assets, you then have to decide how you want them to be shared out between your family and friends. You can also choose to include charities as beneficiaries if you wish.
After choosing your primary beneficiaries (e.g. Your wife) you'll also be able to include secondary beneficiaries. This allows you to have a say on what should happen if any of your beneficiaries die before you.
Here's an example of how you may choose to divide up your estate:
Step 5: Choosing executors of your will
One of the most important parts of writing a will is choosing your executors. These are the people responsible for making sure your wishes are followed after you die, so you should choose people who are comfortable with paperwork and admin.
Using our online will writing service, you can appoint executors of your will in just a few minutes. These can be friends, family members, a professional or a combination of the three.
You can find out more about appointing executors of your will here.
Optional: Leaving gifts in your will
When you write a will using our online will writing service, you can choose to leave specific gifts to friends, family or charities. This is completely optional, but is a great way to make your will a little more sentimental.
What gifts can you leave in your will?
There are two ways to include gifts in your will:
Gift of money: this is a gift of a specific amount of money (e.g. £1,000). Gift of items: this is a particular possession you'd like to leave somebody (e.g. a car, record collection or piece of jewellery).
What can you leave as a specific gift?
You can leave almost any personal possession as a gift, but it's important that it's described precisely so it's clear for your executors and avoids any disputes. If you use our online will writing service, our experts will check any gifts you leave to make sure they're worded correctly. Anything not left as a specific gift will form part of your residuary estate.
If you choose to leave a gift of money, this will be given free of inheritance tax. This means that the person receiving the gift will receive the exact amount you specify. If inheritance tax is owed on the gifts you leave, this will be paid out of your residuary estate.
What can't you leave as a gift in your will?
You can't leave property, businesses or other financial assets (such as stocks, shares or contents of specific bank accounts) as specific gifts through our will writing service.
Who can you leave gifts to in your will?
When you write a will in England and Wales, you have full testamentary freedom. This means there are no laws telling you who you must include in your will.
If you leave a gift to a child under 18, the gift will be held by your executors until they reach adulthood. Your executors may also choose to transfer the gift to your parent or guardian for safekeeping.
What happens if a gift in your will fails?
Specific gifts sometimes fail if the beneficiary has died or the description of the gift itself is imprecise. If a gift fails, it returns to your residuary estate to be divided between your chosen beneficiaries. A gift will also usually fail if you no longer own it when you die.
Optional: Including funeral wishes in your will
Our online will writing service also allows you to include funeral wishes as part of your will. This lets you provide details about the kind of ceremony you want.
As the biggest will writer in the UK, we've checked and approved tens of thousands of wills – and this has taught us a lot about the types of funerals people wish for. Most of our customers don't want grand, expensive affairs; they simply ask for a personal, informal memorial full of music and laughter.
We created our fixed-price cremation service to meet that need. For 75% less than the cost of the average funeral, we collect the deceased, carry out an unattended cremation and hand-deliver the ashes to the family. This gives them the freedom to plan a funeral that's right for them, not a funeral director.
If you would like to include Farewill Cremation in your will, or if you would prefer another kind of ceremony, you'll be able to include this in the funeral wishes section of your will.
Why you should include funeral wishes in your will
If you don't leave funeral wishes in your will, your family will be left guessing what kind of ceremony you would have wanted. This often causes people to pay over the odds to try and do right by their loved ones, forking out for expensive coffins, cars and catering.
By writing a will and including your funeral wishes, you could save your family thousands of pounds and weeks of stress. Whether you want a burial or cremation, traditional ceremony or something more lowkey, you can list out your wishes in just a few minutes by using our online will writing service.
Different types of funeral wishes
By leaving funeral wishes in your will, you can help to make it a celebration of your life rather than a morbid affair. Here are a few ideas of what you can include:
Music and readings

Where you want to be buried or cremated

What you want to happen to your ashes (if you're being cremated)

Whether you want a spiritual or religious funeral

What kind of flowers you want

Who you want to invite

Whether you want it to be cheap and cheerful or a grand affair

Who you want to arrange the funeral
Are funeral wishes legally binding?
Unlike the rest of your will, your funeral wishes aren't legally binding. However, most families are very grateful when their loved one leaves funeral wishes, as it saves them the stress of making decisions on their behalf.
Who pays for a funeral?
Your funeral is paid for out of your residuary estate by your executors. This means that you don't accidentally burden your loved ones with the cost when you pass away.
Article reviewed
Next
What is a mirror will and do I need one?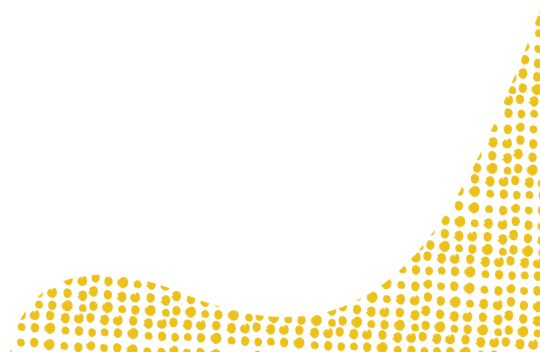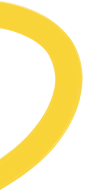 Write your will online with Farewill
Our solicitor-approved will writing service can help you write a will online in as little as 15 minutes.
Get started today