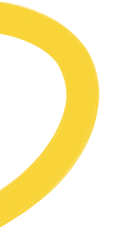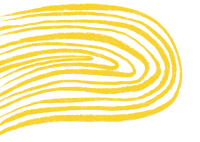 Cheer on the football at Old Trafford, enjoy a picnic and a walk at Alexandra Park, or soak up the art on offer at Manchester Art Gallery and celebrate the life of your loved one.
Hosting a wake in Manchester
A wake is an informal event that traditionally takes place after a funeral service and cremation or burial. It's usually an informal event that involves family and friends gathering to share memories and celebrate the life of their loved one.
Traditionally, wakes would take place at someone's home, or a community centre or pub, but they can take place anywhere. The people organising the wake may want to honour their loved one by holding the wake at a place that was special to them, such as at the grounds of their favourite football team, for example. 
Also, although wakes usually take place directly after the funeral service, they can be held at any time. They can also be as structured or as informal as the organiser would like. Wake organisers have the freedom to host the event that's right for them, their family and friends, and their loved one.
If you're organising a wake in Manchester, there are plenty of unique venues where you can host the event in your own way, from a trip to Old Trafford to time spent at Manchester's Art Gallery. 
Find your funeral director in Manchester who will help you arrange a cremation or burial and give you ideas for a wake, memorial, or reception that's right for you. 
Famous wakes vary from all night events to not having one at all
Peter Stringfellow was a flamboyant nightclub owner in London who died in 2018. Following a low-key woodland burial, people organised an all night wake party at his club in Covent Garden. 
Meanwhile David Bowie did not want a fuss and chose to have a direct cremation without a funeral or wake. These are ways people have shaped what happens after their loved one has died to reflect their character and wishes.
Old Trafford
Old Trafford is the perfect wake location for any Manchester United fan. Whether you want to hire a suite, have lunch at the red cafe, or take a private tour of the stadium, there are so many ways to celebrate the life of your loved one at the stadium. Prices vary depending on the service you choose—you can enquire at the stadium for more information.
Hosting a wake at Old Trafford is a great way to pay tribute to a loved one. If they spent a lot of time here as a child, never missed a game, or you have memories of watching football together, then there's no better location. You could even stay and catch a game if you wanted. 
There are plenty of privacy options available, too, for those quiet moments of reflection. The staff are sure to treat you with compassion and dignity, making it a fantastic option for a wake. There are plenty of great travel links nearby, too, so all your friends and family can access the wake and pay tribute to your loved one.
Alexandra Park
For those that enjoy nature, Alexandra Park is the ideal location for a celebration of life event. Spread across 60 acres, there is plenty of space for you and your party to have a picnic and share stories about your loved one.
The park has a lodge and cafe that you can visit for refreshments and soak up some of the historical sites. There are plenty of areas for you to sit down and share memories of your loved one.
Check the weather beforehand and bring plenty of picnic blankets and chairs to ensure that everyone is comfortable. You can also take advantage of benches and plenty of quiet areas should you want a moment of reflection during the day. 
Hosting a wake in Alexandra Park is perfect for anyone who loved the park, nature, and the outdoors. It will provide a sense of serenity and calmness that will be appreciated as you celebrate the life of your loved one.
Manchester Art Gallery
You could hire the Manchester Art Gallery to celebrate their life for those who loved art and culture. The Victorian venue is wonderful to host a wake, with several rooms available for private hire. The price varies depending on the room, and there is catering available, too.
You can also tour the gallery and take in some of your loved one's favourite pieces for a moment of quiet reflection. At quieter times, you will find the gallery to be a peaceful place to celebrate the life of your loved one. There is plenty of space, too, so you can have as large or intimate a wake as you see fit. 
Whether you'd like an elegant wake, or something full of character and charm, the Manchester Art Gallery is sure to deliver.  
Arrange a direct cremation with Farewill
We can help you organise a cremation service that's right for you. We'll help transport your loved one, handle all the paperwork and hand-deliver your loved one's ashes to you.
Article reviewed