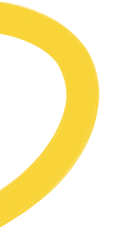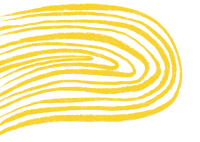 Cheer on Liverpool at Anfield Stadium, enjoy a picnic at the lovely Sefton Park or travel back in time at The Beatles Story museum as you celebrate the life of your loved one.
Hosting a wake in Liverpool 
A wake is an informal event that traditionally takes place after a funeral service and cremation or burial. It is usually an informal event that involves family and friends gathering to share memories and celebrate the life of their loved one. 
Traditionally, wakes would take place at someone's home, community centre, or pub, but they can occur anywhere. The people organising the wake may want to honour their loved one by holding the wake at a special place to them, such as the grounds of their football team. 
Also, although wakes usually take place directly after the funeral service, they can be held at any time. They can also be as structured or as informal as the organiser would like. Wake organisers have the freedom to host the event that's right for them, their family and friends, and their loved one. 
If you are organising a wake in Liverpool, there are plenty of unique venues where you can host the event in your own way, from a tour of Anfield stadium to a picnic at Sefton park. 
Find your funeral director in Liverpool who will help you arrange a cremation or burial and give you ideas for a wake, memorial or reception that's right for you. 
Famous wakes vary from all night events to not having one at all
Peter Stringfellow was a flamboyant nightclub owner in London who died in 2018. Following a low-key woodland burial, people organised an all night wake party at his club in Covent Garden. 
Meanwhile David Bowie did not want a fuss and chose to have a direct cremation without a funeral or wake. These are ways people have shaped what happens after their loved one has died to reflect their character and wishes.
Cheer for Liverpool at Anfield Stadium
Celebrate the life of a Liverpool F.C. fan at Anfield. Liverpool's football grounds have a range of lounges and hospitality packages you can take advantage of for your wake. 
Depending on the package you choose, you can enjoy food, a visit from a Liverpool player, tickets to a match, and refreshments provided throughout the day. It's a wonderful experience and the perfect way to celebrate the life of a Liverpool fan. 
Be sure to check the virtual tour and itinerary of the packages to find the right one and price for you. There's plenty to choose from, from somewhere quiet to celebrate privately, to an exciting match at Anfield. Some packages can be expensive, so call beforehand to enquire about larger group bookings. 
Alternatively, you could take a tour of Anfield or just go to watch a match. As the wake organiser, you decide what feels best. There's ample parking and excellent public transport links to the stadium, so you do not need to worry about people arriving. 
Enjoy a picnic at Sefton Park 
Gather your family and friends at the wonderful Sefton Park. It's the ideal wake location for those that enjoyed long walks or fishing in the boating lake. Open 24 hours a day, you can host the wake at the best time for you—a sunset picnic or stroll through the park early in the morning could be lovely.
There are plenty of access points to the park as well as parking nearby, so your guests can travel easily. Plus, there are plenty of places to visit in the park, including the caves and waterfalls, the bandstand, and the Palm House.
Sefton Park also has beautiful views and showcases the best of the city. From countless picnic spots to the wonderful boating lake, you're sure to find a peaceful spot perfect for celebrating your loved one's life.
Host a party at The Beatles Story 
If your loved one was a music fan, you could host a wake at The Beatles Story museum. You could hire one of Liverpool's top venues that has a sixties party atmosphere and a Beatles tribute band that will transport you back in time.
There's a replica of the Cavern Club that has a stunning atmosphere you are sure to love. You can book your tickets online and hire out the venue for your wake, with staff on hand to tailor your experience. If your loved one was a fan of the Beatles, there is no better way to celebrate their life. 
Located on Albert Dock, there are plenty of transport links and parking on hand to allow all your guests to arrive easily. Why not stroll around the Docks afterwards and soak up the city your loved one called home?
Arrange a funeral
Arranging a funeral for a loved one? Speak to one of our friendly team members about the options local to you.
Article reviewed