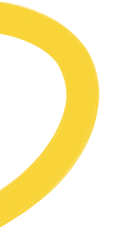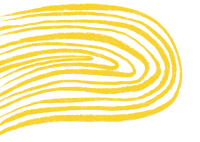 Enjoy an afternoon at Temple Newsam, watch Leeds United play at Elland Road, or enjoy a walk around Leeds city museum and celebrate the life of your loved one with a unique wake.
Hosting a wake in Leeds
A wake is an informal event that traditionally takes place after a funeral service and cremation or burial. It's usually an informal event that involves family and friends gathering to share memories and celebrate the life of their loved one.
Traditionally, wakes would take place at someone's home, or a community centre or pub, but they can take place anywhere. The people organising the wake may want to honour their loved one by holding the wake at a place that was special to them, such as at the grounds of their favourite football team, for example. 
Also, although wakes usually take place directly after the funeral service, they can be held at any time. They can also be as structured or as informal as the organiser would like. Wake organisers have the freedom to host the event that's right for them, their family and friends, and their loved one.
If you're organising a wake in Leeds, there are plenty of unique venues where you can host the event in your own way, from a walk around Temple Newsam or watching Leeds United play at their home stadium. 
Find your funeral director in Leeds who will help you arrange a cremation and give you ideas for a wake, memorial or reception that's right for you. 
Famous wakes vary from all night events to not having one at all
Peter Stringfellow was a flamboyant nightclub owner in London who died in 2018. Following a low-key woodland burial, people organised an all night wake party at his club in Covent Garden. 
Meanwhile David Bowie did not want a fuss and chose to have a direct cremation without a funeral or wake. These are ways people have shaped what happens after their loved one has died to reflect their character and wishes.
Temple Newsam 
Temple Newsam is a wonderful museum in the heart of Leeds. You can wander through the historic house, enjoy the wonderful views and surroundings, and meet the farm animals.
If your loved one enjoyed nature, history, or art, then this would be a lovely place to host the wake. The large museum and grounds have plenty of space for quiet moments of reflection, and there are also lots of seasonal events throughout the year, which could coincide with your wake.
You could also rent the venue for private use, either indoors or outdoors, if you want to host a more private event. Be sure to contact Temple Newsam for accurate pricing and more information.
Elland Road Stadium
If your loved one was a Leeds United fan, then why not host the wake at the Elland Road football stadium? It's a fitting way to pay tribute to a lifelong fan.
You could attend a Leeds United home game and hear your loved one's name read out in a tribute to the fans who have died. This is a fantastic way to honour your loved one and hear their name immortalised at the stadium. 
If you wanted to, you could also watch the team play with one of the hospitality packages. This grants you access to a lounge overlooking the pitch where you can watch the game and enjoy food and drink at the same time. These packages can be expensive but offer some privacy if you would prefer not to be around other fans.
You could also take a private tour of the stadium and have lunch at one of the many lounges and suites on offer. This would allow you and your friends and family time to spend some time together to share stories about your loved one. 
The stadium has lots to offer and many of the suites and event rooms can be hired out for private use if you would prefer. Be sure to contact the stadium directly for more information and accurate prices. They'll provide you with privacy during the wake and allow you to celebrate the life of your loved one as you see best. 
Leeds City Museum 
Leeds City Museum is a great place to host a wake. The museum is ideal for celebrating those who were passionate about science and history—you could walk through some of your loved one's favourite exhibitions and share stories about fond memories you share there. 
You could also attend one of the lectures on offer and learn more about the things that fascinated your loved one, such as archaeology, for example. This could be a fitting tribute to your loved ones, especially if they enjoyed attending these lectures themselves. 
Afterwards, you could enjoy refreshments at the museum cafe, or you could rent one of the museum's rooms for a more private event. You can choose from smaller rooms with a capacity for 50 guests or larger spaces with room for over 300. It's the ideal location for a small or large wake in a stunning location that was special to your loved one. 
Direct cremations from Farewill
We take care of the cremation and hand-deliver your loved one's ashes, so you can arrange a personal memorial that's right for you and your family. Get an estimated cost today.
Article reviewed