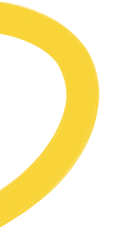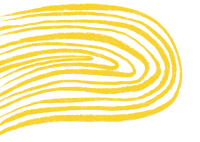 Cheer for their football team at People's Pension Stadium, enjoy a picnic in the beautiful Buchan Country Park, or enjoy a meal at The Hawth theatre as you celebrate the life of your loved one.
Hosting a wake in Crawley
A wake is an informal event that traditionally takes place after a funeral service and cremation or burial. It's usually an informal event that involves family and friends gathering to share memories and celebrate the life of their loved one.
Traditionally, wakes would take place at someone's home, or a community centre or pub, but they can take place anywhere. The people organizing the wake may want to honour their loved one by holding the wake at a place that was special to them, such as at the grounds of their favourite football team, for example. 
Also, although wakes usually take place directly after the funeral service, they can be held at any time. They can also be as structured or as informal as the organizer would like. Wake organizers have the freedom to host the event that's right for them, their family and friends, and their loved one.
If you're organizing a wake in Crawley, there are plenty of unique venues where you can host the event in your own way, from a picnic at Buchan Park, to a get-together at The Hawth or the People's Pension Stadium.
Find your funeral director in Crawley who will help you arrange a cremation or burial, and give you ideas for a wake, memorial or reception that's right for you.
Explore your options
If you're choosing a celebration of life instead of a traditional funeral, you could consider direct cremation. This is where the cremation doesn't have any attendees, and the crematorium will return the ashes directly to you or your loved ones.
The Hawth
The Hawth first opened in April 1988 and has showcased high-quality art and entertainment ever since. The Hawth has welcomed many stars to its stage including Alexandra Burke, Eddie Izzard, Jimmy Carr, Russell Brand, Miranda Hart, Derren Brown, and Stephen Mulhern. They have also staged West End musicals such as Grease, West Side Story, Cats, Joseph and his Amazing Technicolour Dreamcoat, Chicago, The Bodyguard, and Evita. It has also welcomed the Royal Shakespeare Company, the Royal National Theatre, English National Opera, the Royal Philharmonic Orchestra and the English National Ballet.
But The Hawth also has great hospitality options and can cater to a wide variety of occasions, such as a wake or memorial service for your loved one. The Hawth Spotlight Room can accommodate parties as little as 40 people and as large as 120 people, and their main theatre can also be transformed into an elegant flat floor space that can accommodate 500 people. The Hawth has plenty of experience in throwing private events from birthday celebrations to school proms, from training courses to Christmas parties, so you can rest assured that the experienced team will help you provide the best day possible to celebrate your loved one. 
Buchan Country Park
Buchan Country Park is a beautiful location in Crawley and has even been the recipient of the Green Flag award. Buchan Country Park has a lot to offer, such as a Countryside Centre, a CoffeECO Mobile Barista at the top of the park, and the Phil Haskell Wild Garden (no dogs are allowed in this area). There is also a picnic area with three designated BBQ stands. You can find the BBQ policy on the bins in the picnic area. A picnic could be a lovely way to celebrate the life of your loved one for an intimate wake. There is also disabled parking and free coach parking available, along with wheelchair and pushchair access. There is a network of paths in the park that make the park easy to walk around no matter the weather conditions.
Toilets are also available at the park, and there is an accessible toilet and baby change facilities and are cleaned and maintained regularly. Any large groups with over five cars wanting to visit the park need to book at least 4 weeks in advance, and bookings are taken on a first come, first served basis. You can book your visit to Buchan Park by filling out the booking form on the council's website.
People's Pension Stadium
If your loved one supported Crawley Town Football Club, then why not celebrate their life at the People's Pension Stadium? The Stadium also plays host to Albion's Barclays FA Women's Super League and Premier League 2 matches throughout the season, who have taken on the likes of Arsenal, Chelsea, and Manchester City. You could arrange a unique wake at the People's Pension Stadium where you can honour the life of the person who died at a place they loved.
K2 Crawley
The K2 Crawley is a great venue that hosts a wide range of events. It mainly plays host to sporting events, and its vast, flexible sports hall has hosted events like the English Open Snooker Tournament on multiple occasions. But it has also played host to music concerts, comedy nights and exhibitions. The venue is known for its Olympic-sized swimming pool and athletics stadium that regularly hosts galas and other events. 
It's an incredibly spacious venue that the hosts can transform into just about anything, and there is plenty of equipment on hand to suit your needs. The K2 also has a wide variety of catering options you can tailor to your requirements.
There are also excellent road and rail links for friends and family attending from further afield. The Crawley and Three Bridges train stations are just a 10-minute taxi ride away, while Gatwick Airport is only a few miles down the road. There is also ample car parking space on-site too.
Arrange a direct cremation with Farewill
We can help you organise a cremation service that's right for you. We'll help transport your loved one, handle all the paperwork and hand-deliver your loved one's ashes to you.
Article reviewed