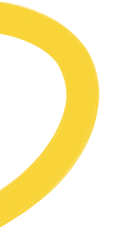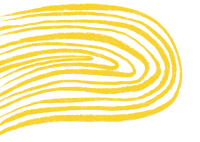 Head to the Surrey Hills, or take a peaceful walk through the azalea woodland of Tilgate Park to scatter your loved one's ashes in a meaningful place in Crawley that is special to them.
Scattering ashes in Crawley
For many people, scattering ashes is a deeply personal moment. It can be a really meaningful way to say goodbye, and it's important to take time to plan ahead and ensure you choose the right location for you and your loved one.
While some people choose to keep ashes at home in an urn, many people scatter ashes around natural beauty spots, usually places that have special memories attached to them. 
Scattering ashes is a great way of honouring your loved ones and in the UK people are generally allowed to scatter ashes anywhere. This can be along a river, in the sea, under a tree, at the beach or even on private land.
To scatter ashes in the sea or in a river then you do not need to have permission, but there are some guidelines to follow, and it's recommended you seek advice from the environmental agency. For places inland it's generally safe, but there are guidelines in place to protect nature and permission may need to be granted from the landowner. 
As Crawley is home to the Surrey Hills, there are many places for families and friends to scatter ashes, from Box Hill in the Surrey Hills, to Tilgate Park and Tillingbourne Waterfall. 
Find your funeral director in Crawley who will help you arrange a cremation and give you ideas of a meaningful place to scatter your loved one's ashes.
You can scatter ashes anywhere in the UK if you have permission from the landowner
This means that if you own your own home and want to scatter your loved one's ashes across the lawn or as part of a garden feature, you can do so without needing a permit.
If you wish to scatter ashes inland then you'll need to seek the landowners permission.
If you want to scatter the ashes at sea or over a river, you do not usually need to ask for permission – but it's important to follow the Environment Agency's guidance to help protect the local habitat.
You can find more information in our scattering ashes laws & regulations UK guide.
Tilgate Park
From tranquil lakes to beautiful lawns and gardens, and stretches of woodland perfect for leisurely walks, there's something for everyone at Tilgate Park. Recipient of a Green Flag award, it's home to Tilgate Nature Centre and many more exciting activities and attractions. There is also a wide range of remembrance options for your loved one at the park, including a designated place to scatter your loved one's ashes.
The azalea woodland is the dedicated area for family and friends to scatter the ashes of a loved one. Before the ashes are scattered, you must complete a form on the Crawley Council website. The Barn is also available to hire for family and friends to come together before the ashes are scattered or after. While flowers and other tributes can be laid anywhere in the park, You can only scatter ashes in the designated area.
Other memorial options include an engraved memorial plaque mounted on one of the oak posts that line the azalea woodland's memorial walk, or you could plant a tree. The council offers a wide variety of trees to choose from, and a memorial plaque can also be mounted next to the tree. You can also plant a memorial shrub in the azalea woodland or any park area. You could also plant a bluebell or daffodil bulb in memory of your loved one. 
There is also the option to sponsor a 1.2 metre-wide bench made from recycled material and comes with a memorial plaque. There is a waiting list for trees and benches, but you can complete an online form if you would like to memorialise your loved one with a tree or a bench.
Surrey Hills AONB
The Surrey hills span over a quarter of the county, stretching across the North Downs from Farnham in the west to Oxted in the east, including the Greensand Hills, which rise in Haslemere and extend east to Leith Hill, the highest point in South East England. The hills are connected by an extensive network of byways, bridleways, and footpaths, giving you plenty of places to walk and exercise. 
The Surrey Hills is designated an Area of Outstanding National Beauty (AONB) and are one of 46 nationally protected landscapes in the UK. The hills encompass an impressive variety of countryside, from grasslands blooming with flowers to the rolling chalk downs of yew. Famous beauty spots in the Surrey Hills include Box Hill, the Devil's Punch Bowl, and Leith Hill. The Surrey Hills is also home to charming market towns and villages and open commons and beautiful views. The hills are a lovely place to scatter the ashes of your loved one and a great place to visit to continue paying your respects. 
The Surrey Hills is also home to unique spots like the Tillingbourne Waterfall and the Wilberforce Memorial & Atlantic Wall. There is so much to discover in the Surrey Hills. 
Getting to the Surrey Hills couldn't be easier either, as there are excellent rail and bus links from London and the surrounding airports.
Boat from Brighton
The Brighton Boat Trips are an excellent way to take in the city of Brighton and see the architecture transform from Regency period buildings to modern-day 21st-century structures. If your loved one wished to have their ashes scattered at sea, a boat trip in Brighton is a great way to do it. 
Ross Boat Trips run cruises from Brighton Marina that take about 45 minutes and grant incredible views of Brighton Palace Pier and the British Airways i360. 
Meanwhile, Sussex Voyages offers breathtaking views of the dramatic Seven Sisters and Beachy Head coastline with its red and white striped lighthouse.
Arrange a direct cremation with Farewill
We can help you organise a cremation service that's right for you. We'll help transport your loved one, handle all the paperwork and hand-deliver your loved one's ashes to you.
Article reviewed