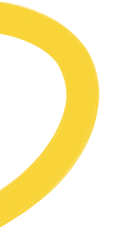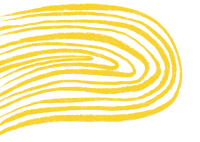 How to cater for a funeral
There are lots of different ways to cater for funerals. It's usually more cost-effective to prepare food yourself, but hiring a catering service can be more practical. You can also use food to help celebrate the life of the person who's died.
This guide will give some practical guidance on how you could cater for different types of end-of-life events, including how to decide who is in charge and what to do if you're on a smaller budget.
Traditional etiquette
It's traditional to serve food at end-of-life events
This tends to be a shared meal with all the guests, but the setup will vary depending on the type of end-of-life event.
At a wake, it's traditional to have food for people to eat whilst at the event itself. At a funeral, it's more common to have a meal before or after the event.
Some people will choose to stick with these traditions. Other people will not, or will 'mix and match' different parts. For example, instead of having a shared meal after a funeral, you might go for drinks at a favourite pub or bar.
Arrange a direct cremation today
Funeral catering tends to be the responsibility of whoever is organising the event
For some people, this could be something they enjoy, or find fairly straightforward. For other people, this could be very stressful, especially if there are going to be lots of guests at the event.
If you'd prefer not to organise catering, you can ask someone else to take charge. Some people worry that this reflects badly on them. But people tend to be understanding when it comes to funeral arrangements, and your loved ones will usually be happy to help.
Options for catering
There are lots of different ways to cater for an end-of-life event
Some common options include:
Hiring a catering service

Preparing the food yourself

Going out for a meal

Arranging a 'potluck', where guests each bring a dish to share
If you prefer, you can mix and match these options. For example, you could hire a catering service to prepare a small amount of food after the event itself, and then serve a larger meal at your own home.
If you're planning on hiring a venue for the event, you could hire somewhere that offers catering services. This tends to mean you will not need to deal with an external catering company, and might make the event easier to organise.
Preparing food yourself can be more cost-effective, but it can also be more challenging
Catering companies usually charge more than the cost of the food alone, because they need to pay their employees and hire a larger kitchen. This means it can often be cheaper to buy the ingredients and prepare the food yourself.
Some foods that can work well for larger groups include:
Sandwiches

Salads

Dips and vegetable batons

Bowls of crisps

Trays of biscuits
You might also serve drinks like:
Coffee

Tea

Juice or squash

Cola, lemonade, and other fizzy drinks

Wine or beer (if you, or your guests, drink alcohol)
But, especially if there are going to be lots of people at the event, you might find you've not got enough time (or kitchen space!) to make food for all the guests.
Hiring vs DIY-ing
Catering costs vary across the UK, but tend to come to around £10 per person. If you're home-catering, this cost is usually more like £3-5 per person - but this will vary depending on where you're based, where you shop, and how many people are attending the event.
You can make the event catering work for your budget
Some people worry that catering for their guests will be expensive. There are some things you can do to keep costs low.
If you're catering for lots of people, and you want to prepare the food yourself, it could be worth buying from a wholesaler. This is a special type of shop that sells products in bulk, usually to other shops and businesses, at a lower price than most supermarkets.
If you're hiring a venue for the event, they might have a larger kitchen which you can use to prepare food. This could be useful if kitchen space is an issue.
You might choose not to serve food at your event, or have a meal with a smaller group of people instead
This could be because:
The event will not overlap with a traditional mealtime, and you do not think the guests will be expecting food

There will be lots of people attending, and it's not practical to cater for all of them

End-of-life events in your culture do not traditionally involve a shared meal

The person who died did not want food to be served at their funeral
It tends to be helpful to advise guests on what to expect. This means they will be able to plan in advance.
If there are parts of the event that are only for a select group - like a pre-funeral meal - you could make this clear on the invitation. This will avoid people bringing along additional guests.
You could do a potluck, where guests each bring a dish to share
This can help keep costs low, and take some pressure off the person in-charge. It can also help guests feel part of a community - and means that there's more of a selection for picky eaters!
But it's important to make sure there's somewhere to store the dishes when people arrive, and to reheat any hot food before people eat. This might not be the right option for everyone, especially if some of your guests have specific dietary requirements.
If you're organising a potluck, you might ask that guests tell you what they're bringing in advance, or ask particular people to bring particular dishes. This will help ensure there's a broad selection of food available, and avoids everyone turning up with the same dish!
Adding personal touches that celebrate someone's life
Some people use the catering to reflect the life of the person who's died
This might include things like:
Serving their favourite meal

Sharing a traditional meal from their culture

Reflecting causes they were passionate about, like donating some of the food to a homeless shelter
For some people, this can be a good way of celebrating the life of their loved one, or coming to terms with their death. But for other people, this could be upsetting.
There is no one right answer to catering for a funeral
Food can also be very personal, and how you cater for an event will depend on lots of different factors. There are lots of different ways of catering, and most funeral directors will be happy to discuss your options.
Article reviewed