Compare crematoria in your area
At Farewill, we believe information about funerals should be easy to find and understand. So we've created this interactive map making it easier for families to find and compare crematoria all in one place.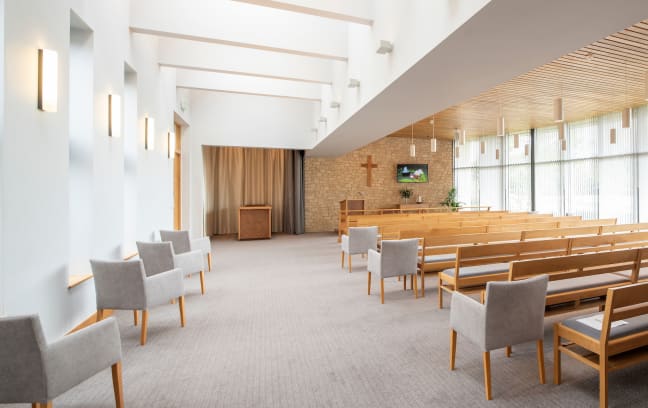 Aylesbury Vale Chapel, Buckinghamshire, HP19 0FU
A bit about Farewill
We believe in transparency of information so we've made this pricing data publicly available. You may use and share this data but if you do then please give us credit by linking to this page. Other information, data and images on our site is owned or licensed by us, and you may not use this other content without consent.