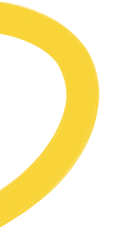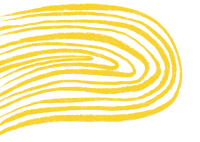 What happens at a Quaker funeral?
Quakers believe in the same God as Christians. But Quaker funerals are quite different from Christian ones.
Quaker funerals focus on quiet reflection and giving thanks. There is not usually a formal order of service. Guests will spend most of the time silently remembering the person who's died, but anyone can speak if they wish to.
How Quaker funerals work
A 'Friend' of the church will lead the service
Quakers call their members 'Friends'. They believe everyone is equal, so they do not have priests or preachers. They share responsibilities as a community instead of having a set leader. 
A Friend of the church will arrange the funeral. They might also be a close friend or family member of the person who's died. In some cases, an elder of the Quaker community will lead the ceremony. 
The Friend or elder will make a short introduction 
At the start of the funeral, the person who's arranged it will tell non-Quaker mourners what to expect. 
Other than this, there may be very little speech. Mourners will quietly reflect on the person who's died. Quakers will focus on the presence of God and the soul of the person they're mourning. 
If you're attending a Quaker funeral, you can use this time to remember the person who's died. You are also welcome to read a short speech or prayer but it's courtesy to check with the Friend or elder arranging the funeral first. 
Quaker services are simple and understated
Quaker funerals usually last between an hour and an hour and a half before the Friend or elder leading the ceremony brings it to a close. If the family has chosen burial, the Friend or elder will signal for the coffin bearers to carry the coffin out.  
If the family has chosen cremation, they'll ask the crematorium staff to send the coffin to the cremation chamber. 
The Friend or elder will then shake hands with the other elders or Friends closely involved in the arrangements. As is the tradition in lots of Quaker services, all guests shake hands with each other at the end. 
Arrange a funeral for any religion
How to prepare for a Quaker funeral
There is no dress code for Quaker funerals 
Simplicity is a key value of Quakerism. Quakers do not believe in extravagant ceremonies. It's not common for funeral guests to wear formal clothes, or to issue any kind of dress code. You do not need to wear black if you'd prefer not to. 
Quakers also value sustainability. Flower arrangements and excessive decor are uncommon at Quaker funerals. The focus is more on quiet reflection and coming together to mourn. 
Silent reflection is a big part of Quakerism
Some cultures find silence uncomfortable, but Quakers are very at home with it. You do not need to worry about preparing an elaborate speech. 
In fact, the Quakers in Britain funeral guide says that loved ones should hold funerals of Friends 'in a spirit of quiet peace and trust'. It's okay not to say anything more than a greeting. 
That said, Quakers value words spoken from the heart. Comforting words or short prayers are welcome. Saying things like 'I'm sorry for your loss' are appropriate. 
Quakers do not have rules about the timing of funerals 
Many Quakers hold funerals one week after the person has died. But the religion is forgiving and understanding of different experiences. 
The Quakers in Britain funeral guide acknowledges that allowing some time to pass can help people to better celebrate the person's life. But they also say there is 'great comfort in sharing together when the loss is new'. Essentially, Quakers can make their own choice about when they hold the funeral. There is no pressure to have a formal service at all—Quakers can mourn in private if they'd prefer.
What happens after a Quaker funeral
Some Quakers choose to have 'memorial meetings'
Memorial meetings are not formal services but are more like wakes. In this case, there will be an unattended cremation or a burial with a few close relations attending. 
Memorial meetings might take the form of: 
A gathering at a Friend's home

An informal event at a Quaker Meeting Hall

A meeting at a meaningful place to scatter the ashes. 
Friends of the church and especially church elders will help to arrange these. In Quaker funeral services, a Friend or elder will explain to mourners what's expected. 
The memorial meeting will be separate, often hosted elsewhere or on a different day. 
Different cultures have different funeral etiquettes
Article reviewed