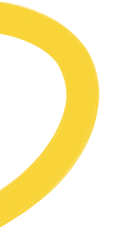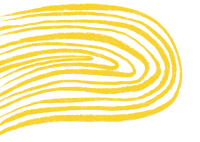 Enjoy a meal at Pallant House Gallery, spend an afternoon at South Downs Planetarium, or have coffee and cake at the Boat House Cafe to celebrate the life of your loved one with a unique wake.
Hosting a wake in Chichester
A wake is an informal event that traditionally takes place after a funeral service and cremation or burial. It's usually an informal event that involves family and friends gathering to share memories and celebrate the life of their loved one.
Traditionally, wakes would take place at someone's home, or a community centre or pub, but they can take place anywhere. The people organising the wake may want to honour their loved one by holding the wake at a place that was special to them, such as at the grounds of their favourite football team, for example. 
Also, although wakes usually take place directly after the funeral service, they can be held at any time. They can also be as structured or as informal as the organiser would like. Wake organisers have the freedom to host the event that's right for them, their family and friends, and their loved one.
If you're organising a wake in Chichester, there are plenty of unique venues where you can host the event in your own way, from a trip to the Pallant House Gallery to an afternoon at the Boat House Cafe. 
Find your funeral director in Chichester who will help you arrange a cremation and give you ideas for a wake, memorial, or reception that's right for you.
Famous wakes vary from all night events to not having one at all
Peter Stringfellow was a flamboyant nightclub owner in London who died in 2018. Following a low-key woodland burial, people organised an all night wake party at his club in Covent Garden. 
Meanwhile David Bowie did not want a fuss and chose to have a direct cremation without a funeral or wake. These are ways people have shaped what happens after their loved one has died to reflect their character and wishes.
Pallant House Gallery 
Pallant House Gallery is a small gallery that displays fantastic artwork. If your loved one enjoyed art or spent some time here, then it would be the fitting place to host their wake. The Gallery is home to Pallant Cafe which serves fresh and seasonal food daily. They specialise in local suppliers to create seasonal dishes with a European twist. 
If you'd like a private event, you can rent the cafe by contacting the gallery directly. You could begin the wake by wandering through the gallery, sharing fond memories of you and your loved one, before sitting down to a meal in their honour.
It would be a lovely way to celebrate your loved one's fondness for art and to remember them surrounded by the people that loved them the most. 
South Downs Planetarium 
If your loved one was passionate about science and astronomy, then there is no better place to host their wake than at the South Downs Planetarium, where you can watch a show about the magic of the night sky. If you spent some time here with your loved one, it is a fantastic place to celebrate their life. 
You can also hire the Planetarium if you'd like to host a private wake. To hire the venue, be sure to contact the Planetarium directly for accurate prices and more information. As one of the largest planetariums in the UK, they can accommodate you with ease. 
Hosting your wake at the Planetarium is a fantastic way to celebrate the life of your loved ones, especially if they enjoyed space and science. 
The Boat House Cafe 
Located on Chichester Marina, the Boat House Cafe is a great location for a wake. With stunning views of Chichester Harbour, there is a calming atmosphere here that you and your friends and family are sure to appreciate. The cafe offers a range of food and beverages that everyone can enjoy. If this was one of your loved one's favourite places, or they enjoyed time spent at the Harbour, then it is an excellent place to celebrate their life. 
It is best to book in advance if you are a large group, and the staff will be on hand to assist you in any way they can. The cafe has a relaxing and calm environment that can allow you to celebrate your loved one's life free from interruption. This unique venue is a great place to celebrate your loved one's life. Why not enjoy the views of the harbourside and discuss the memories you have of your loved one here? 
Arrange a direct cremation
If you'd prefer to arrange a direct cremation, you can have a memorial at any time, anywhere you wish, perhaps at home or your loved one's favourite pub.
Article reviewed