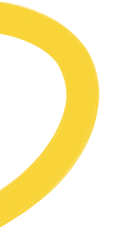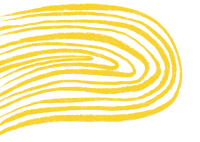 Enjoy a walk up Brandon Hill, take a boat ride across the canal, or pay a visit to Arnolfini Harbourside Bar to celebrate the life of your loved one with a unique wake that would suit them best.
Hosting a wake in Bristol
A wake is an informal event that traditionally takes place after a funeral service and cremation or burial. It's usually an informal event that involves family and friends gathering to share memories and celebrate the life of their loved one.
Traditionally, wakes would take place at someone's home, or a community centre or pub, but they can take place anywhere. The people organising the wake may want to honour their loved one by holding the wake at a place that was special to them, such as at the grounds of their favourite football team, for example. 
Also, although wakes usually take place directly after the funeral service, they can be held at any time. They can also be as structured or as informal as the organiser would like. Wake organisers have the freedom to host the event that's right for them, their family and friends, and their loved one.
If you're organising a wake in Bristol, there are plenty of unique venues where you can host the event in your own way, from a walk-up Brandon Hill or a boat ride on the canal. 
Find your funeral director in Bristol who will help you arrange a cremation and give you ideas for a wake, memorial, or reception that's right for you.
Brandon Hill
Brandon Hill is a beautiful park where you can celebrate the life of your loved one. The hilly park is an excellent place for a wake if your loved one enjoyed the park or enjoyed spending time in nature. You could gather your family and friends, take a picnic and enjoy your loved one's favourite foods.
The park also has a nature reserve and views from Cabot Tower, making it the ideal location for anyone who enjoys nature. You can spot some wildlife and walk along some of your loved one's favourite routes. Why not share your memories of spending time in the park with them? This would be a great way to celebrate their life.
While there is no car park, there are plenty of places to park nearby, making it accessible for everyone. Be sure to check the weather beforehand so you can make the most of your day celebrating the life of your loved one. 
Famous wakes vary from all night events to not having one at all
Peter Stringfellow was a flamboyant nightclub owner in London who died in 2018. Following a low-key woodland burial, people organised an all night wake party at his club in Covent Garden. 
Meanwhile David Bowie did not want a fuss and chose to have a direct cremation without a funeral or wake. These are ways people have shaped what happens after their loved one has died to reflect their character and wishes.
Boat ride on the canal 
You could celebrate the life of your loved one with a boat ride on the canal. There are plenty of boat companies in Bristol that run trips across the canals or from the harbourside, if you'd prefer. 
A boat trip would be an excellent way to remember your loved one. You can join a public trip or hire the boat for a private group, if you'd prefer privacy. Contact one of the boat companies directly to make the booking and be aware that the cost will vary depending on the company you use and the number of people attending the wake. 
Often, the captain will be willing to stop the boat too, if you wish to scatter your loved one's ashes at the wake. You can say a few words about your loved ones and scatter their ashes on the water that they loved. 
A boat ride across the canal is a beautiful way to celebrate the life of your loved one. If they enjoyed the canals or boat rides, it can be a fitting tribute to them. 
Arnolfini Harbourside Bar
The Arnolfini Harbourside Bar sits in a central location on the harbour. It's a wonderful place to sit and enjoy the wonderful views of the water. If your loved one enjoyed spending time in Bristol's harbourside area, it's an excellent place to host your wake. 
It's best to book in advance to avoid disappointment—you can contact the bar online or over the phone to secure a booking. You could also enquire about hiring the venue if you wish to have some privacy during your wake. 
The bar offers plenty of quiet space, too, for you to have a moment of reflection when needed. You can expect wonderful scenery and space to enjoy your meal and celebrate the life of your loved one here.
The right choice for you
If you're interested in a wake funeral and need to organise a direct cremation first, we can help.
Article reviewed