Before choosing your probate provider, it's worth shopping around to find the best service at the best possible price. Here, we'll look at the main things you need to look out for when comparing probate services in England and Wales.
Probate vs. full estate administration – what's the difference?
When shopping around for probate, you may hear probate solicitors using the term 'estate administration'. But before choosing a professional probate provider, it's important to understand exactly what each of these terms mean.
Probate
Probate (short for 'grant of probate') is a document issued by HM Courts Service. It proves that certain people have the authority to deal with the assets of someone who died – such as the executor or administrator of the estate. Banks often need to see a grant of probate before they can release funds, and it's also required if a house needs to be sold.
To obtain a grant of probate, you first need to fill out a series of forms and submit them to the probate registry. If you aren't used to all the legal jargon, it can be easy to make mistakes when applying for probate yourself. Instead, many people choose to use a professional service to help them get probate. You may see these referred to as 'grant-only' services.
Full estate administration
Full estate administration is everything that needs to be done to sort out someone's affairs — not just the grant of probate. It could mean calling up banks, filling out their forms, dealing with the family, paying debts, closing accounts, sorting out pensions, selling shares, collecting in funds, clearing the house, selling the house, paying everything out to the beneficiaries, and so on.
This juggling act can be challenging for some people, particularly after dealing with a bereavement. But the main issue is that it's very time-consuming. From start to finish, the whole estate administration process takes around 9-12 months, which can be particularly difficult to do yourself if you're also working full time.
Which service is right for me?
When you compare probate services and get quotes from probate solicitors, there's a good chance that some of the quotes you receive will actually be for full estate administration. Solicitors often try to upsell their clients to full estate administration because it's a more expensive option; however, that doesn't necessarily mean it isn't the right option for you.
Here are the three main things to consider when choosing between a grant-only probate service and full estate administration:
Complexity
If the estate is made up of a few bank accounts and there's no property to transfer or sell, you can probably deal with the estate administration. But if there are bank accounts, pensions, life insurance policies and properties to sort out, it's likely to be a much more complicated process.
Time
It's important to think about how much time you'll realistically be able to spend dealing with paperwork and estate administration. If you're working and have children to look after, it's going to be very difficult to find any spare time to sort out the estate. But if you're retired and don't have many other commitments, you could save money by dealing with all the admin yourself.
Cost
Grant-only probate services usually range from £500 to £2,000, while full estate administration services can be anywhere from £1,200 to £25,000. However, it's important to get quotes from a range of providers, as prices can vary wildly for exactly the same service.
Different ways solicitors charge for probate
Another thing to consider when you compare probate services is that solicitors charge for probate in different ways. This can make it difficult to calculate exactly how much you'll have to pay, but you may be able to make an estimate based on the value of the estate.
Here are the three main ways solicitors charge for probate:
Fixed price
This is where your probate solicitor will quote you a fixed price upfront, including any additional costs for the probate registry fees or copies of probate. This is the safest option as it ensures there are no hidden costs to worry about later.
Percentage basis
This is where the probate solicitor charges a percentage (usually 2-4%) of the estate's total value. Percentage-based pricing often sounds great on paper, but – for a simple estate worth £300,000 – you could easily end up paying between £6,000 and £12,000.
Hourly rate
Though this is gradually being phased out, some solicitors still charge their clients on an hourly rate, which can be anywhere from £150 to £300 an hour. This is often the riskiest choice, as it's very difficult to know exactly how much you'll need to pay upfront.
7 questions to ask when getting a quote for probate
To pull together an accurate probate comparison, it's important to understand the level of service you're likely to receive. Here are eight questions you should always ask when you compare probate services:
1. Do I need professional help at all?
They should ask you about the circumstances and give you relevant advice. Don't be pushed into something you don't want.
2. Do you offer grant-only probate or estate administration, and which is right for me?
Again, you should be asked about the circumstances and given clear suggestions about the level of service that's right for you. We've spoken to many people who said this wasn't made clear at all by their solicitor.
3. What will it cost?
Make sure they're very clear on the cost and whether it includes VAT and expenses like the court fee – which solicitors sometimes call 'disbursements'.
4. Will you charge by fixed fee, hourly rate or percentage?
Be wary of services charging by hourly rate or percentage of the estate as you're likely to pay more in the long run. One of the biggest reasons people complain about probate services is because the total cost wasn't made clear upfront.
5. How long will it take?
This can be a difficult question to answer for estate administration, as it can take anywhere from a few months to a couple of years in the most complex cases. But for a grant of probate, you should be given a clear timescale, which will likely be a matter of weeks.
6. How will you keep me up to date?
Communication is one of the biggest frustrations people have with solicitors, and it's not unheard of for probate solicitors to go quiet for weeks without updating their clients. When you speak to probate providers for a quote over the phone, always make a point of finding out how they're going to keep you up to date.
7. How can I contact you?
Be clear on opening hours and whether you can contact them by phone, email or online chat.
Get a fixed-price probate quote today
At Farewill, we offer a Essential Probate (grant-only) service from just £595 – and we also provide a Complete Probate (estate administration) service for as little as £1,500.
If you would like to speak to a professional about your situation and get a free quote over the phone, give us a call today on 020 3695 2090.
Article reviewed
Next
What is the inheritance tax threshold for 2020?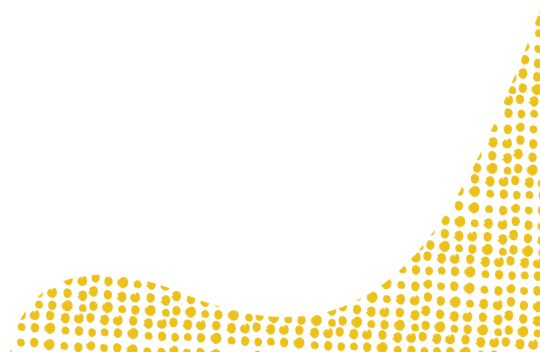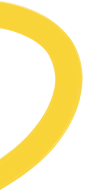 Need help with probate?
Our probate specialists are here to help and can offer you a free, no obligation quote over the phone.
Call 020 3695 2090