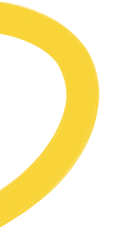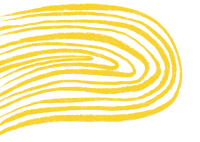 Enjoy a peaceful walk in the North Wessex Downs or the Chiltern Hills, or explore the Cotswolds countryside to scatter your loved one's ashes in a place that is special to them.
Scattering ashes in Oxford
For many people, scattering ashes is a deeply personal moment. It can be a really meaningful way to say goodbye, and it's important to take time to plan ahead and ensure you choose the right location for you and your loved one.
While some people choose to keep ashes at home in an urn, many people scatter ashes around natural beauty spots, usually places that have special memories attached to them. 
Scattering ashes is a great way of honouring your loved ones and in the UK people are generally allowed to scatter ashes anywhere. This can be along a river, in the sea, under a tree, at the beach or even on private land.
To scatter ashes in the sea or in a river then you do not need to have permission, but there are some guidelines to follow, and it's recommended you seek advice from the environmental agency. For places inland it's generally safe, but there are guidelines in place to protect nature and permission may need to be granted from the landowner. 
As Oxford has a few Areas of Outstanding Natural Beauty on its doorstep, there are many places for families and friends to scatter ashes, from the Cotswolds to the North Wessex Downs and the Chiltern Hills.
Find your funeral director in Oxford who will help you arrange a cremation and give you ideas of a meaningful place to scatter your loved one's ashes.
You can scatter ashes anywhere in the UK if you have permission from the landowner
This means that if you own your own home and want to scatter your loved one's ashes across the lawn or as part of a garden feature, you can do so without needing a permit.
If you wish to scatter ashes inland then you'll need to seek the landowners permission.
If you want to scatter the ashes at sea or over a river, you do not usually need to ask for permission – but it's important to follow the Environment Agency's guidance to help protect the local habitat.
You can find more information in our scattering ashes laws & regulations UK guide.
Cotswolds
The Cotswolds cover 800 square miles of land and run through Gloucestershire, Oxfordshire, Warwickshire, Wiltshire, and Worcestershire counties. This adds to the diversity of the Cotswolds, but wherever you are in this area, you're sure to see the iconic golden stone houses and the rolling hills the Cotswolds is known for. It's an idyllic, beautiful place to scatter the ashes of your loved one.
The Cotswolds has everything from lively market towns, castles and country houses rich in history, and magnificent wildlife living in acclaimed reserves, to the most famous arboretum in Britain. You can explore the stunning landscapes along trails that have been there for centuries or even scatter your loved one's ashes on the inland beach.
Towns like Cheltenham, Cirencester, Tewkesbury, Stroud, and Witney are vibrant and charming, and many festivals and events are held in these towns each year. But the Cotswolds is rural too, with over 3,000 miles of footpaths and bridleways, as well as stunning wildflower meadows and ancient woodlands. The rural areas of the Cotswolds provide the areas with delicious cheeses, meats and drinks that you can find in many of the area's gastropubs, quaint cafés, old inns, and elegant, fine-dining restaurants. 
North Wessex Downs
The North Wessex Downs AONB is the largest Area of Outstanding Natural Beauty in southeast England and England as a whole, earning that status in 1972.
It's at the heart of the chalk band that stretches across Southern England. It's hard to believe warm seas once covered this area. But its geology is shaped by its underwater past, as the area's soft rock are the remnants of the tiny, sea-dwelling creatures who lived there 65 million years ago. The rolling chalk hills have thin, well-drained soils that make them the ideal home for chalk grassland and flowers that thrive in such environments, not to mention insects and rare butterflies. The North Wessex Downs are an idyllic, beautiful place to scatter the ashes of a loved one. 
The landscape of the Downs is incredibly diverse. As well as the chalk habitats, there is a rich tapestry of common land, heath, pasture, and woodland. While it is an ancient landscape, humans have certainly impacted the land over the last 5,000 years. The North Wessex Downs is home to Highclere Castle, Kennet & Avon Canal, Savernake Forest, the World Heritage Site at Avebury, and 8 Chalk White Horses.
Chiltern Hills
The Chiltern Hills is a beautiful, uncrowded, quintessentially English countryside brimming with excellent pubs and restaurants. It could make a beautiful place to scatter the ashes of your loved one.
There is plenty to do in the Chilterns and plenty to explore, with 324 square miles of fabulous scenery, fascinating attractions, and secluded villages and market towns. It's also just on Oxford's doorstep, making it easy to get to via train or car and a breeze to explore by foot or bike. Once you've explored the area, there are many excellent pubs and restaurants you can retire to for a well-deserved meal and a pint to think fondly about your loved one.
The Chilterns' beautiful countryside has been shaped by agriculture, industry and the people who have called the hills home over the centuries. It is also home to chalk-fed streams and ancient woodland that would be peaceful areas to lay a loved one to rest. 
Arrange a direct cremation with Farewill
We can help you organise a cremation service that's right for you. We'll help transport your loved one, handle all the paperwork and hand-deliver your loved one's ashes to you.
Article reviewed