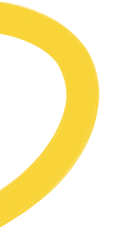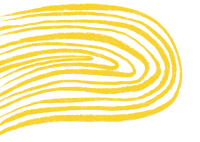 Take a walk alongside the River Tyne, stroll through a meadow at the North Pennines, or visit the Garden of Remembrance at West Road Crematorium to scatter your loved one's ashes in a place that was special to them.
Scattering ashes in Newcastle 
For many people, scattering ashes is a deeply personal moment. It can be a really meaningful way to say goodbye and it's important to take time to plan ahead and ensure you choose the right location for you and your loved one.
While some people choose to keep ashes at home in an urn, many people scatter ashes around natural beauty spots, usually places that have special memories attached to them. 
Scattering ashes is a great way of honouring your loved ones and in the UK people are generally allowed to scatter ashes anywhere. This can be along a river, in the sea, under a tree, at the beach or even on private land.
To scatter ashes in the sea or in a river then you do not need to have permission but there are some guidelines to follow and it's recommended you seek advice from the environmental agency. For places inland it's generally safe, but there are guidelines in place to protect nature and permission may need to be granted from the landowner. 
As Newcastle is home to many areas of beauty, there are many places for families and friends to scatter ashes from the River Tyne to the Garden of Remembrance at West Road Crematorium. 
Find your funeral director in Newcastle who will help you arrange a cremation and give you ideas of a meaningful place to scatter your loved one's ashes. 
Explore your options
If you're choosing a celebration of life instead of a traditional funeral, you could consider direct cremation. This is where the cremation doesn't have any attendees, and the crematorium will return the ashes directly to you or your loved ones.
River Tyne 
The River Tyne is fourteen miles long and runs through Newcastle and Gateshead. Whether your loved one lived in Newcastle their entire lives or enjoyed an afternoon spent by the river, it could be a wonderful place to scatter their ashes. 
You can scatter their ashes from the sides of the river or one of the many famous bridges that cross it, like the Tyne Bridge and the Gateshead Millennium bridge. If you'd like to scatter the ashes from the bridge, check the weather beforehand to make sure it's not windy. 
You could also take a boat ride on the Tyne and scatter your loved one's ashes from there. If they enjoyed the water or spent time on boats, this would be a fitting tribute. Be sure to speak to a member of the crew beforehand, as many captains will stop the boat and allow you to say a few words before scattering your loved one's ashes into the river. 
North Pennines 
If your loved one enjoyed nature, then there is no better place to scatter their ashes than the North Pennines. An Area of Outstanding Natural Beauty, the Pennines features moors, meadows, rivers, woods, and mountains—the place is also teeming with wildlife and nature. 
Why not take a walk around your loved one's favourite area and scatter their ashes in a place that was meaningful to them? You could scatter them in one of the rivers, across a favourite meadow, or on the stunning moors—the choice is yours. 
The vast and beautiful Pennines offer plenty of lovely areas to scatter your loved one's ashes.
Garden of Remembrance 
The Garden of Remembrance at West Road Crematorium is a beautiful place to scatter your loved one's ashes. The peaceful garden is also a lovely space to take a quiet moment or to say a few words.
You can also make use of one of the vases in the garden to place some flowers. This allows you to dedicate some time and space to your loved ones once their ashes have been scattered. Although the crematorium cannot dedicate vases to individuals, so you may not be able to place tributes in the same vase each time, you will be able to make use of one while you scatter the ashes. 
The quiet garden is a lovely place to scatter your loved one's ashes, as you can always return when you want to sit and think about them. 
Direct cremations from Farewill
We take care of the cremation and hand-deliver your loved one's ashes, so you can arrange a personal memorial that's right for you and your family. Get an estimated cost today.
Article reviewed