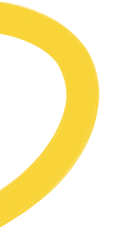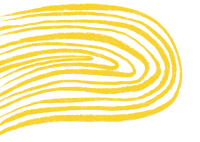 Take a peaceful boat ride across the River Mersey, walk around the famed heads or shoreline of Crosby Beach and scatter your loved ones ashes in a place that was special to them.
Scattering ashes in Liverpool 
For many people, scattering ashes is a deeply personal moment. It can be a really meaningful way to say goodbye, and it's important to plan ahead and ensure you choose the right location for you and your loved one. 
While some people choose to keep ashes at home in an urn, many scatter ashes around natural beauty spots with special memories attached to them. 
Scattering ashes is a great way of honouring your loved ones, and in the UK, people are generally allowed to scatter ashes anywhere. Choose from a river, the sea, under a tree, the beach, or even private land. 
You do not need permission to scatter ashes in the sea or a river, but there are some guidelines you need to follow. It's recommended that you seek advice from the environmental agency to avoid any issues. It's usually safe for places inland, but there are guidelines in place to protect nature, and you might need to get permission from the landowner before scattering the ashes. 
There are many places in Liverpool for families and friends to scatter ashes, from the Mersey river to Crosby Beach. 
Find your funeral director in Liverpool who will help you arrange a cremation and give you ideas of a meaningful place to scatter your loved one's ashes. 
"Fantastic value, fantastic staff, fantastic company that's with you every step of the way."
We've helped thousands of people say goodbye to their loved ones. Our friendly team of funeral directors is here to guide you through the process every step of the way.
Take a boat ride on the River Mersey
Mersey Ferries can help you scatter your loved one's ashes on the River Mersey. You can board the ferry from either Liverpool or Birkenhead and travel across the river. 
Mersey Ferries invite family and friends to book an ash scattering service in advance. Weekends tend to book up in advance, so you may need to arrange a visit during the week, or wait a couple of months for a weekend trip. 
When booking ferry tickets for ash scattering, be aware that each member of your party will need a ticket to board, but that there is no additional fee for the scattering. 
Your party will have access to a private area on the boat, and the engines will be stopped for around 3 to 5 minutes, allowing you to scatter the ashes and say a few words, if you'd like to. Crew members are on hand to help should you need it. You can also scatter flowers, but all plastic and wrapping must be removed beforehand. 
The service cannot be booked online, so be sure to contact Mersey Ferries to arrange this. The private area has room for up to 20 people, but others can pay their respects on the side of the boat if they wish. If your loved one enjoyed the open water or ferry rides across the Mersey, it's the ideal way to scatter their ashes. 
Learn about scattering ashes
Many people are unsure about what to do with ashes once they receive them. You might decide to scatter them somewhere meaningful. This how to scatter ashes guide gives you some ideas, as well as explaining the best ways to scatter them.
Enjoy a picnic on Crosby Beach
Crosby Beach, home to the famed 'Another Place' installation by Antony Gormely, is a lovely place to scatter your loved one's ashes. 
Gather your friends and family for a picnic on a sunny day, or wrap up warm for a walk on a chillier day. Take the time to reflect on your loved one's life and share memories and stories, as you look out over the ocean. 
If you visit at sunset, you'll make the most of the spectacular views over the Irish Sea. There are four train stations and three car parks nearby, so the beach is very accessible. Crosby Beach is also dog-friendly.
There are lots of different options for storing or scattering ashes
Article reviewed