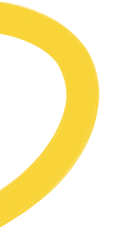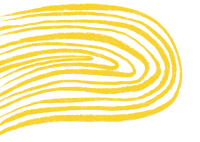 Stand on the banks of the River Wey, walk across South Downs National Park, or climb to the tip of Surrey Hills to scatter your loved one's ashes in a place that was special to them.
Scattering ashes in Guildford 
For many people, scattering ashes is a deeply personal moment. It can be a really meaningful way to say goodbye and it's important to take time to plan ahead and ensure you choose the right location for you and your loved one.
While some people choose to keep ashes at home in an urn, many people scatter ashes around natural beauty spots, usually places that have special memories attached to them. 
Scattering ashes is a great way of honouring your loved ones and in the UK people are generally allowed to scatter ashes anywhere. This can be along a river, in the sea, under a tree, at the beach or even on private land.
To scatter ashes in the sea or in a river then you do not need to have permission but there are some guidelines to follow and it's recommended you seek advice from the environmental agency. For places inland it's generally safe, but there are guidelines in place to protect nature and permission may need to be granted from the landowner. 
As Guildford is surrounded by nature, there are many places for families and friends to scatter ashes, from the River Wey to South Downs National Park and Surrey Hills. 
Find your funeral director in Guildford who will help you arrange a cremation and give you ideas of a meaningful place to scatter your loved one's ashes. 
How long after a cremation do you get the ashes?
It takes between one and two weeks to receive the ashes after a cremation. With direct cremation, these are usually hand-delivered to you in a temporary urn. 
But if you arrange a traditional cremation with a funeral director on the high street, you may need to collect the ashes from the crematorium or funeral home. Find out how long it takes to get cremation ashes.
River Wey 
The River Wey runs through Guildford and other neighbouring towns. If your loved one spent a lot of time in this area or enjoyed boat trips along the river, then it could be a fitting place to scatter their ashes. Why not visit your loved one's favourite spot on the river and scatter their ashes at a place that was meaningful to them?
Alternatively, you could take a boat ride along the river running from Dapdune Wharf and scatter their ashes on the water. The boat travels through Guildford town centre and across Surrey with a capacity for ten people—be aware that you will need to book in advance.
Whether you scatter their ashes from the riverside or the river itself, this is sure to be a fitting tribute to your loved one. 
South Downs National Park 
South Downs National Park sits just outside Guildford. It features many woodland walks, outstanding views across the lake, and lush fields. If your loved one enjoyed nature or was an avid walker, it is the perfect place to scatter their ashes. You could walk through one of your loved ones favourite routes or stand and enjoy the views before scattering their ashes. 
The huge national park offers plenty of space for privacy or a quiet moment of reflection when needed, so you can scatter your loved ones ashes without interruption. There are also plenty of areas where you scatter their ashes, so you are sure to find somewhere of significance to your loved one. 
Why not invite family and friends to come along, share a few words about your loved one and scatter their ashes in a place that they loved?
Surrey Hills 
Surrey Hills is a stunning location packed full of reserves, historical landmarks, hills, and churches. If your loved one enjoyed days out climbing these hills and exploring the landmarks it would be a fitting place to scatter their ashes. You would not be short of choices of where to scatter their ashes on the hills either. 
You can choose from Frensham Ponds, Devil's Punch Bowl, Tillingbourne Waterfall, and countless other areas of beauty and landmarks to scatter your loved one's ashes. Why not choose a location you have fond memories of or that your loved one talked about a lot and scatter their ashes somewhere of significance to them? With beautiful views and plenty of nature all around you, it is the perfect resting place for your loved one. 
Arrange a direct cremation with Farewill
We can help you organise a cremation service that's right for you. We'll help transport your loved one, handle all the paperwork and hand-deliver your loved one's ashes to you.
Article reviewed