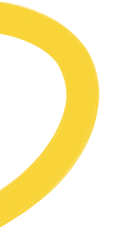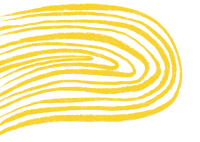 Take a walk along the woodland trails of the North Pennines, or spend the day at Seaham Beach to scatter your loved one's ashes in a place that is special to them in Durham.
Scattering ashes in Durham
For many people, scattering ashes is a deeply personal moment. It can be a really meaningful way to say goodbye, and it's important to take time to plan ahead and ensure you choose the right location for you and your loved one.
While some people choose to keep ashes at home in an urn, many people scatter ashes around natural beauty spots, usually places that have special memories attached to them. 
Scattering ashes is a great way of honouring your loved ones and in the UK people are generally allowed to scatter ashes anywhere. This can be along a river, in the sea, under a tree, at the beach or even on private land.
To scatter ashes in the sea or in a river then you do not need to have permission, but there are some guidelines to follow, and it's recommended you seek advice from the environmental agency. For places inland it's generally safe, but there are guidelines in place to protect nature and permission may need to be granted from the landowner. 
As Durham is in the North East of England, there are many places for families and friends to scatter ashes, from the River Wear to the North Pennines, to Seaham Beach.
Find your funeral director in Durham who will help you arrange a cremation and give you ideas of a meaningful place to scatter your loved one's ashes.
You can scatter ashes anywhere in the UK if you have permission from the landowner
This means that if you own your own home and want to scatter your loved one's ashes across the lawn or as part of a garden feature, you can do so without needing a permit.
If you wish to scatter ashes inland then you'll need to seek the landowners permission.
If you want to scatter the ashes at sea or over a river, you do not usually need to ask for permission – but it's important to follow the Environment Agency's guidance to help protect the local habitat.
You can find more information in our scattering ashes laws & regulations UK guide.
River Wear
The River Wear is in North East England and rises in the Pennines and flows east, mainly through County Durham to the North Sea in Sunderland. At 60 miles long, it is one of the longest rivers in North East England and weaves through a steep valley and through Durham. The River Wear gives its name to the valley of Weardale in its upper reach and also gives its name to Wearside at its mouth.
The River Wear is a beautiful and iconic river to scatter your loved one's ashes. You do not need permission to scatter ashes in a body of water such as a river, but it is always advised to check with the Environment Agency that the part of the river you wish to scatter ashes is not near a water extraction point.
North Pennines
Described as one of England's most special places, the North Pennines has been declared an area of Outstanding Natural Beauty and a UNESCO Global Geopark. The goal of the AONB team is to conserve and enhance the natural beauty of the North Pennines, and they want people to care about nature by connecting with it. If your loved one enjoyed the great outdoors, the North Pennines are a great scenic area to scatter their ashes.
Here you will find open heather moors and peatlands, as well as beautiful dales and hay meadows, babbling upland rivers, and whimsical woods as well as fascinating remnants of the area's mining and industrial past. There are also plenty of distinctive animals and plants to spot when you pay a visit.
Seaham Beach
Seaham Beach is a delightful sandy beach that has rocky areas and stretches for around half a mile beyond the north of Seaham town and harbour. It was once known as Seaham North Beach before the name was changed to Seaham Hall Beach in 2013.
The beach also features a promenade that is framed by low rise cliffs and a grassy area where your family and friends can go to reflect and remember your loved ones after the ashes have been scattered. Seaham Hall towers above the beach, and is a mighty presence! This is where Lord Byron married Anne Milebanke in 1815 and has since been renovated into a luxury hotel. You will also find a sculpture of a First World War soldier who is called 'Tommy' by the locals. This sculpture is also above the beach, and poignantly Tommy can be seen gazing at a war memorial. If your loved one was a member of the armed forces, then scattering their ashes here is a fitting tribute to them.
Seaham was home to one of the largest glass factories in the country until the 1920s. Even now, after the plant has been closed for 100 years, you can come to Seaham Beach to collect smooth, multicoloured sea glass. If you're an avid beachcomber you may be able to find these smooth glass 'stones' along the shore, along with fossils and shells.
The regeneration of Seaham beach brings a lot of tourists to Seaham, and the marina, shops and other attractions mean the beach is rather busy in the summer.
Arrange a direct cremation with Farewill
We can help you organise a cremation service that's right for you. We'll help transport your loved one, handle all the paperwork and hand-deliver your loved one's ashes to you.
Article reviewed