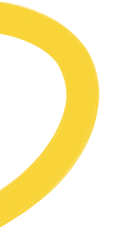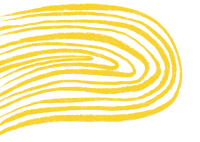 Enjoy a kayak ride on the Perculi River on the Roseland Heritage Coast, take a walk along Godrevy, or explore the beaches of the West Penwith Peninsula to scatter your loved one's ashes in a place that is special to them.
Scattering ashes in Cornwall
For many people, scattering ashes is a deeply personal moment. It can be a really meaningful way to say goodbye, and it's important to take time to plan ahead and ensure you choose the right location for you and your loved one.
While some people choose to keep ashes at home in an urn, many people scatter ashes around natural beauty spots, usually places that have special memories attached to them. 
Scattering ashes is a great way of honouring your loved ones and in the UK people are generally allowed to scatter ashes anywhere. This can be along a river, in the sea, under a tree, at the beach or even on private land.
To scatter ashes in the sea or in a river then you do not need to have permission, but there are some guidelines to follow, and it's recommended you seek advice from the environmental agency. For places inland it's generally safe, but there are guidelines in place to protect nature and permission may need to be granted from the landowner. 
As so much of Cornwall is considered an Area of Outstanding National Beauty, there are many places for families and friends to scatter ashes, from the Roseland Heritage Coast, to West Penwith and Godrevy.
Find your funeral director in Cornwall who will help you arrange a cremation and give you ideas of a meaningful place to scatter your loved one's ashes.
You can scatter ashes anywhere in the UK if you have permission from the landowner
This means that if you own your own home and want to scatter your loved one's ashes across the lawn or as part of a garden feature, you can do so without needing a permit.
If you wish to scatter ashes inland then you'll need to seek the landowners permission.
If you want to scatter the ashes at sea or over a river, you do not usually need to ask for permission – but it's important to follow the Environment Agency's guidance to help protect the local habitat.
You can find more information in our scattering ashes laws & regulations UK guide.
The Roseland Heritage Coast
The Fal Estuary to the west and St Austell Bay to the east borders the Roseland Heritage Coast and is part of Cornwall's Area of Outstanding Natural Beauty, known for its beautiful scenery and rich landscape. It may make a lovely place where you can scatter the ashes of a loved one.
St Austell is only a short drive away, and you will soon reach a switchback of lanes that will take you to some fantastic wide-open beaches that are not too crowded. Farm shops sell local produce, and St Mawes, a trendy fishing village, wraps around a secluded bay. The peninsula also has a wide range of great walking routes to choose from, and the coastal waters attract many windsurfers, canoeists, and yachters.
You can scatter a loved one's ashes in the secluded coves along the coast or the wooded countryside. You can also take a ferry from St Mawes to Falmouth to scatter a loved one's ashes at sea or in the Perculi River by hiring a kayak.
The Roseland Peninsula is home to many beautiful beaches great for swimming, watersports, and rock pooling. Porthbeor is more secluded, while Carne and Pendower are beautiful sandy beaches.
Penwith Heritage Coast
West Penwith is a sparsely populated peninsula, embraced by high cliffs and with high, rocky moorland at its centre. Also referred to as the Land's End Peninsula, the Penwith Heritage Coast is right at the southwest edge of England and surrounded by the Atlantic Ocean on three sides. The fishing settlement of St Ives is located here as well as some smaller villages. The narrow ancient lanes bound by Cornish hedges is the main way you get around this beautiful, rugged coastline, but it could make a truly beautiful place you can scatter your loved one's ashes. A number of bus routes serve this part of the Cornish AONB.
The West Penwith coastline is home to several beaches and coves, with Sennen Cove being the largest beach. Other smaller beaches and coves include Porthgwarra, Lamorna Cove, Porthcurno and Penberth Cove, Gurnards Head and Zennor Head, as well as medieval farmland and the granite moorland. 
West Penwith is also an ancient landscape full of granite cliffs and headlands like the hills of Carn Galver and Zennor Carn and the sheltered woodland valleys of Lamorna and St. Loy.
Godrevy (National Trust)
Godrevy is an idyll on the north coast of Cornwall and has everything from secret coves and sandy beaches to expansive cliff-top views, giving you plenty of options to scatter your loved one's ashes in a truly stunning place.
Godrevy Beach is at the far end of St Ives' Bay, where you can surf or retreat into nature. As Godrevy is part of the National Trust, there are plenty of activities for children, such as barefoot walks, playing in the waves, and geocaching. 
When you visit Godrevy, carefully plan your visit, as the car park can get full quickly and queuing on the main road is discouraged to avoid disruption. The field parking areas may also be closed during periods of bad weather. You should always keep safe, mindful of the tides and strong currents, and take all rubbish home. Dogs are allowed, but please be respectful of other visitors and make sure your dogs are under control at all times.
Arrange a direct cremation with Farewill
We can help you organise a cremation service that's right for you. We'll help transport your loved one, handle all the paperwork and hand-deliver your loved one's ashes to you.
Article reviewed