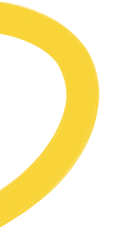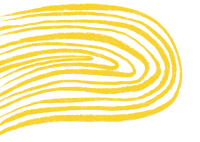 Enjoy a boat ride on the River Thames, a walk across the Malvern Hills, or pay a visit to the Cotswolds to scatter your loved one's ashes in a place that is special to them.
Scattering ashes in Cheltenham
For many people, scattering ashes is a deeply personal moment. It can be a really meaningful way to say goodbye, and it's important to take time to plan ahead and ensure you choose the right location for you and your loved one.
While some people choose to keep ashes at home in an urn, many people scatter ashes around natural beauty spots, usually places that have special memories attached to them. 
Scattering ashes is a great way of honouring your loved ones and in the UK people are generally allowed to scatter ashes anywhere. This can be along a river, in the sea, under a tree, at the beach or even on private land.
To scatter ashes in the sea or in a river then you do not need to have permission, but there are some guidelines to follow, and it's recommended you seek advice from the environmental agency. For places inland it's generally safe, but there are guidelines in place to protect nature and permission may need to be granted from the landowner. 
As Cheltenham is situated in the Cotswolds, there are many places for families and friends to scatter ashes, from the River Severn to the Malvern Hills.
Find your funeral director in Cheltenham who will help you arrange a cremation and give you ideas of a meaningful place to scatter your loved one's ashes.
You can scatter ashes anywhere in the UK if you have permission from the landowner
This means that if you own your own home and want to scatter your loved one's ashes across the lawn or as part of a garden feature, you can do so without needing a permit.
If you wish to scatter ashes inland then you'll need to seek the landowners permission.
If you want to scatter the ashes at sea or over a river, you do not usually need to ask for permission – but it's important to follow the Environment Agency's guidance to help protect the local habitat.
You can find more information in our scattering ashes laws & regulations UK guide.
River Severn
The River Severn is the longest river in Great Britain, and if you would like to scatter your loved one's ashes in this beautiful river, there is a boat rental option for you to do so. This boat sets sail in Shrewsbury and is available from March 1st to October 31st. The minimal amount of time you can spend on the boat is 45 minutes, but you can spend up to 3 hours on the boat if you wish.
A maximum of 60 passengers are welcome aboard the boat, and it has a fully stocked bar, table service, and food packages. Urns can also be provided that are specifically designed for ceremonies in water, as when scattering ashes on a boat the water can cause the ashes to be blown about, which can be quite distressing. All urns are 100% biodegradable and will dissolve safely in the water.
Water urns are also available for water ceremonies and include flower petals and dissolvable notes, and a certificate to record the ceremony.
The main boat is a triple-deck, modern passenger boat located on the River Severn. You will receive a warm welcome when you step on the boat, and the staff aboard can cater to your every need. The tour operators have also equipped the boat to be easily accessible.
Cotswolds
The Cotswolds is one of the most famous areas of countryside in the UK, immediately calling to mind enchanting limestone hills and picture-postcard scenes. It is the largest Area of Outstanding Natural Beauty (AONB) in England and Wales and encompasses 6 counties. These are Gloucestershire, Oxfordshire, South Warwickshire, Worcestershire, Wiltshire, and Bath & Northeast Somerset.
The villages with houses made of golden stone and the medieval churches that have been wonderfully preserved make it a hit with tourists from around the country and worldwide. It is a charming, beautifully serene place to scatter the ashes of your loved one, and there are plenty of charming, historical pubs and fine-dining venues for you and your family and friends to raise a glass to your loved one, or enjoy a meal while reminiscing. 
Malvern Hills
The Malvern Hills rise dramatically above the Severn Plain on the border of Worcestershire and Herefordshire. It is rich in cultural heritage and is home to a wide range of species. The Malvern Hills Trust owns, protects, and manages the landscape for the benefit of those who live in Malvern and the visitors who flock there each year. The 1,200 hectares of hilltop, open common and woodland is a beautiful place to scatter the ashes of your loved one.
Although walkers have the right of way across all land under the stewardship of the Malvern Hills Trust, they ask that you keep to established paths where possible to reduce disturbance and protect the wildlife or grazing animals. Signage and access restrictions are in place to make you aware of these areas and keep you safe while you explore this idyllic piece of countryside.
Arrange a direct cremation with Farewill
We can help you organise a cremation service that's right for you. We'll help transport your loved one, handle all the paperwork and hand-deliver your loved one's ashes to you.
Article reviewed