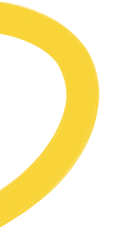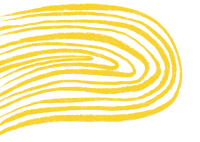 Take a walk through the Blean Woods National Nature Reserve, walk across Kent Downs, or enjoy the views at Tankerton Beach to scatter your loved one's ashes in a place that is special to them.
Scattering ashes in Canterbury
For many people, scattering ashes is a deeply personal moment. It can be a really meaningful way to say goodbye and it's important to take time to plan ahead and ensure you choose the right location for you and your loved one.
While some people choose to keep ashes at home in an urn, many people scatter ashes around natural beauty spots, usually places that have special memories attached to them. 
Scattering ashes is a great way of honouring your loved ones and in the UK people are generally allowed to scatter ashes anywhere. This can be along a river, in the sea, under a tree, at the beach or even on private land.
To scatter ashes in the sea or in a river then you do not need to have permission but there are some guidelines to follow and it's recommended you seek advice from the environmental agency. For places inland it's generally safe, but there are guidelines in place to protect nature and permission may need to be granted from the landowner. 
Canterbury has many beautiful places for families and friends to scatter ashes, from Blean Woods to Kent Downs and Tankerton Beach. 
Find your funeral director in Canterbury who will help you arrange a cremation and give you ideas of a meaningful place to scatter your loved one's ashes.
Learn about scattering ashes
Many people are unsure about what to do with ashes once they receive them. You might decide to scatter them somewhere meaningful. This how to scatter ashes guide gives you some ideas, as well as explaining the best ways to scatter them.
Blean Woods National Nature Reserve 
Blean Woods National Nature Reserve is a beautiful reserve teeming with flora and fauna. There is plenty of wildlife in the reserve, especially butterflies in the summer, that are wonderful to spot. If your loved one spent a lot of time at the reserve or enjoyed nature it can be an excellent place to scatter their ashes. 
Why not walk along one of their favourite routes, spotting wildlife or sharing stories about your loved one and scatter their ashes in a place that was special to them? There are lots of different paths to follow, allowing you to find some privacy and quiet space to reflect when needed. 
The reserve is full of wonderful scenery including woodland areas and streams that make it an idyllic location for scattering your loved one's ashes. There are also picnic benches across the reserve, allowing you to stop and share memories about your loved one with friends and family if you wish. 
Kent Downs 
Kent Downs is an Area of Outstanding Natural Beauty that has dramatic views, a rich history and culture, and a range of landscapes that are filled with wildlife and nature. If your loved one spent time here or enjoyed being out in nature, then it's a fantastic place to scatter their ashes. 
The large area has wonderful sea views, breathtaking cliffs, and rocky areas that are wonderful to explore. You could walk along the cliffs or venture down to the beach to scatter your loved one's ashes. The range of landscape on offer allows you to find an area that your loved one enjoyed and scatter their ashes there. 
Kent Downs is also a large area, so there is plenty of space for privacy if you do not wish to be interrupted. You can also enjoy a peaceful moment of reflection providing you scatter the ashes at a quieter time of the day. 
Tankerton Beach 
Tankerton Beach features grassy banks and a slight slope down to the shingle beach. The wooden huts and sailing club help identify this beach, which is popular with tourists and locals. If your loved one enjoyed the beach or spent summers here growing up, it is a fitting spot to scatter your loved one's ashes. 
Whether you want to scatter them on the grass where you enjoyed picnics together, or if you want to scatter them into the sea, Tankerton Beach offers you the opportunity to do what is best for you and your loved one. You can also find plenty of space on this beach for some privacy or quiet moments of reflection if you prefer. Be sure to check the tide before travelling to the beach.
Direct cremations from Farewill
We take care of the cremation and hand-deliver your loved one's ashes, so you can arrange a personal memorial that's right for you and your family. Get an estimated cost today.
Article reviewed