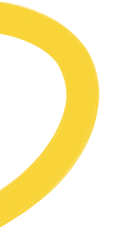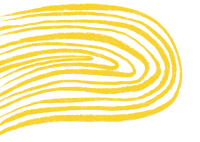 How much does a cremation cost?
The average cost of a cremation in the UK is around £3,800. But this price can vary according to lots of different factors.
This article will break down the average costs of a cremation in the UK. It will also explain why cremations can vary in cost, how the cost of cremation compares to the cost of burial, and how a cremation could be more affordable.
Cost breakdown
The average UK cremation costs around £3,800
The breakdown of this is:
Cremation itself - around £800

Funeral director's fees - around £2700

Professional services - around £300
The cost of the cremation itself varies depending on where you are in the UK
Cost can vary geographically from £250 to £1000. It also tends to be more expensive to have a cremation further from your home, because the person who's died usually has to travel over a much longer distance.
London calling
London tends to be one of the most expensive places in the UK to have a burial, but one of the cheapest places to have a cremation.
Funeral directors are death specialists, and they take care of the person who's died
Their fees usually include things like:
A coffin, or alternative vessel, for the person who's died

Care for the person who's died

Transporting the person who's died to their funeral
Some funeral directors will include more services in their standard fee. Others might expect you to arrange transport for your loved one, or pay for a coffin on top of their standard fee.
If you're unsure about what a funeral director's fee includes, they should be happy to explain.
At Farewill, we're committed to transparency.
Our funeral fee includes:
An urn made from easy to recycle materials

An oak veneer coffin

Hand-delivery of your loved one's ashes, or scattering in our gardens of remembrance

Guidance and ideas for planning a memorial service
The fee you pay the funeral director often depends on the choices you make about your loved one's funeral
Coffins can vary from around £200 to £10,000, so this can have a big impact on the overall funeral cost. Your funeral director might also charge different amounts depending on your choice of urn: a special vessel used for storing your loved one's ashes.
Professional services depend on the specific circumstances
You usually need to pay a doctor's fee, if a doctor confirms the cause of death instead of a coroner. There might also be additional administrative costs of the funeral, and a fee for the person leading the funeral ceremony.
There might be additional fees for the funeral itself
This can include things like;
Orders of Service: special booklets to help guests navigate the ceremony

Flowers and decoration

Venue hire and catering

Memorial items
Funeral costs can vary depending on your plans, as well as where you're based.
Read our free funeral guide. Our guide is created by our experienced team, and tells you everything you need to know about planning a funeral.
More affordable cremations
A direct cremation is when your loved one has their cremation without anyone present
You receive your loved one's ashes afterwards, usually within a few days of the cremation. You can then hold an end-of-life ceremony in your own time, if you want to.
Direct cremations tend to involve less work for the funeral director, and enable the crematorium to cremate your loved one at a time that's convenient for them. This means the overall cost of a direct cremation is lower: usually around £1000 in total.
Your funeral director might be able to offer a more affordable funeral package
They might be able to transport your loved one in a shroud (a large sheet) rather than a coffin, or they could give you a slightly narrower window in which to visit your loved one before their cremation. These choices could keep the costs of the funeral down.
If you receive certain benefits, you might be able to  apply for a grant
Some people call this a Funeral Expenses Payment, or (in Scotland) a Funeral Support Payment. This money will usually come from the Department for Work and Pensions.
The amount you could receive depends on where you live in the UK, and your personal circumstances. The grant will not normally cover all of the funeral costs, but it can help make the funeral more affordable.
You can normally make a claim over the phone on 0800 731 0469, or via the post.
Arrange a direct cremation
Cremations versus Burials
Burials tend to be more expensive than cremations
This is because there are additional costs for the burial plot (meaning, your loved one's final resting place.)
You might also need to pay a lease on the plot. This is a fixed fee to ensure the cemetery cannot bury anyone else alongside your loved one for a set period of time. When your lease ends, you can usually pay an additional fee to keep the lease for longer.
Costs can vary depending on your funeral plans
Although burials tend to be more expensive than cremations, these costs will depend on how you mark your loved one's death. A cremation with an elaborate funeral could be more expensive than a simple burial.
Article reviewed