Things to gather together before your consultation
Before your consultation call with a member of our probate team, please gather together as much as you can from this list of information and documents.
If you don't have everything, that's ok. And not everything here may be relevant. But having as much as possible on hand during the call should mean we apply for probate sooner.
or you can keep track of your progress on this web page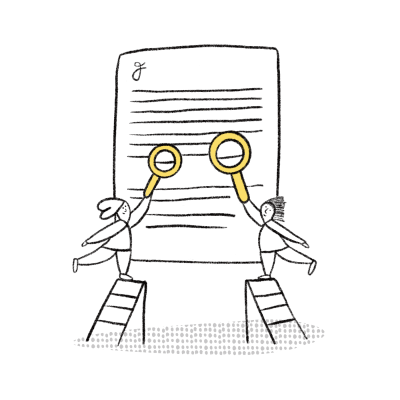 About the person who's died
For example, children, parents or siblings
The will and death certificate
Please send photos of these documents to [email protected] a few days before our call.
Financial
Approximate values of the following:
You may be able to find details on recent bank statements or directly from the banks
You may be able to find details on recent letters, share certificates or valuation summaries provided by the companies
Either a nominated person or the estate
Don't worry if less than £1,000
Their property
Including properties owned jointly
Either a professional valuation or a best guess, for example from
Zoopla.co.uk
The funeral
Gifts before they died, and trusts
If they are the second to die in a marriage or civil partnership, these things about their spouse or partner
Call us today
Our friendly experts are here to answer your questions, for free