How it works
Step One

Make your will

We'll ask you a few simple questions that allow us to create your will. This usually takes people about 15 minutes, and there's live chat and phone support on hand.

Step Two

Let us check it

Once you've finished with your will, one of our legal experts will check it over to make sure everything is okay. If there's an issue then we'll be in touch right away.

Step Three

Print & sign

Once your will is ready for you, you can go ahead and print and sign. You'll need two witnesses there with you to also sign your will.

Step Four

Store it safely

Finally, you need to store your will somewhere safe and tell your executors where it is. We recommend keeping it with your passport, but anywhere secure is fine. Bonus points if dragons protect it.
Safe as houses
Customer safety and security is of the highest importance to us, which is why we've taken the following steps.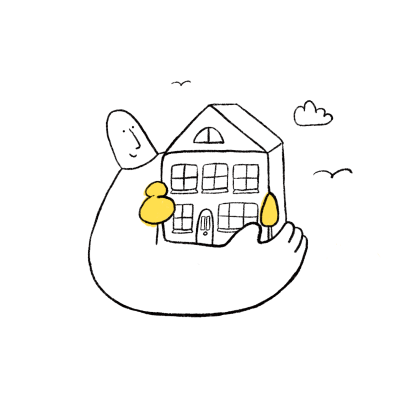 Checked by experts
Farewill was founded with the advice of some top legal experts. We've also got our own in-house legal team.
Every will checked
Every will is checked by our will specialists. If an issue comes up in your will, we'll be the first to spot it.
High level security
Keeping your information safe is of the highest importance, which is why we have strict policies across our product.
A will for life
(and death)
When you write a will with Farewill you're not just writing it to protect the current you, you're also protecting the future you. For just £10/year you get the added peace of mind that you can change your will whenever your situation changes.
Try it for free today
You can write your will online and get help from our friendly team before paying a penny. And if you like what you see, you can then pay to get it checked and approved by our will experts.