Meaningful funerals in Birmingham
We'll help arrange a direct cremation in Birmingham for someone who's died. This is a funeral without a service and keeps costs low. You can arrange a simple cremation with us from £895
Honour their memory
No two people are the same, and no two funerals are either. We'll work with you to create a bespoke funeral, so you can say goodbye your way.
Get dedicated support
If you know exactly what they wanted, or you're not sure where to start, we'll arrange something that feels right for you and your loved ones.
Choose what's right for you
We'll help you find a venue for a memorial, or give you ideas on other ways to say goodbye, like where to scatter their ashes.
A Birmingham Funeral Specialist who's with you from day one
A Birmingham Funeral Specialist who's with you from day one
Losing a loved one is hard. To make things a little easier, we'll pair you up with someone in our team.
With experience across Sparkhill, Oscott, Ladywood, Alum Rock, Aston and beyond, they'll listen to what you want and need, answer your questions and guide you through everything.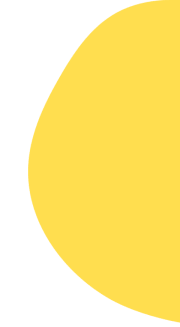 How we'll help you
Our prices start from £895 for a direct cremation (without a service), including the crematorium fee, a simple urn and oak veneered coffin. You can also choose from our selection of urns for scattering and display.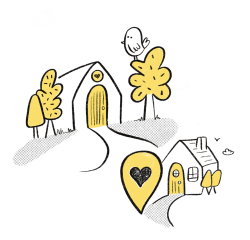 We arrange the cremation
We'll bring your loved one to our chapel or rest and look after them there while we complete all the paperwork and arrange the cremation date.
On the day of the cremation
We'll transport them to a local crematorium in Birmingham and carry out a cremation you don't attend. We're always available if you need a chat.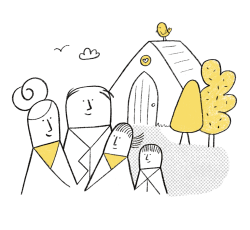 We hand-deliver their ashes
We deliver your loved one's ashes in a simple urn, or scatter them for you. We also offer a choice of urns for display or scattering, including planting and water scattering.
Find the perfect place to say goodbye
We'll help find the perfect place for a memorial service or to scatter your loved one's ashes in Sparkhill, Oscott, Ladywood, Alum Rock, Aston or nearby.
Whether you have something in mind or want to talk through your options, our funeral experts will support you in finding a place that reflects the person you love.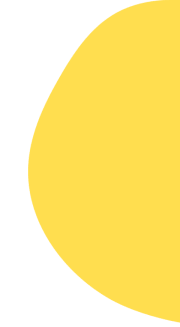 Planning your own reception or memorial
Instead of a funeral service, a memorial can give you the chance to come together with friends and family and celebrate your loved one's life. If this is something you're considering, these ideas from our team could help you get started.
Unique wake venues in Birmingham
Take a stroll through the rainforest glasshouses of the Botanical Gardens, enjoy a private tour of St Andrew's Stadium or take a peaceful canal ride down one of Birmingham's many canals while you celebrate the life of your loved one.
Deeanna
Direct Cremation Specialist
Memorial ideas in Birmingham
Pay tribute to your loved one with a memorial bench in your loved one's favourite park, plant a tree in their honour, or see their name remembered forever in your crematorium's book of remembrance.
Theo
Senior Cremation Specialist
Where to scatter ashes in Birmingham
Enjoy a ride down one of Birmingham's many canals, take a walk through Sutton Park or the Shropshire hills and scatter your loved ones ashes in a place that was special to them.
Find your funeral directors in Birmingham
Birmingham is a major city in the West Midlands. It features multiple landmarks from the Industrial Revolution that reflect its history as a huge manufacturing hub in the 18th century. The city is also home to a sprawling network of canals, many of which stem from Sherborne Wharf and are now home to many trendy cafes and bars. 
Birmingham has several cemeteries and crematoria including Brandwood End Cemetery, which has a woodland area named Diamond Wood, Lodge Hill Cemetery and Crematorium, which has a rose garden for ashes to be scattered, and Yardley Cemetery and Crematorium, which also has a rose garden and book of remembrance to memorialise your loved one.
Birmingham is also home to some areas of natural beauty, such as Baggeridge Country Park in Dudley. Once Baggeridge Colliery, the area has now been transformed into a stunning 150-acre park. The secluded Baggeridge Country Park is a great place for walking, mountain biking, horse riding, and fishing. Meanwhile, Lickey Hills in Rednal is one of Birmingham's most beloved parks. It spans a massive 524 acres, is filled with panoramic views, and is just 10 miles southwest of Birmingham city centre
How much does a funeral and cremation cost in Birmingham
The average cost of a funeral in Birmingham is around £5,900, but prices can vary depending on the type of funeral you wish to arrange. Several funeral services are available, such as burial, woodland burials, cremation, and direct cremation.
Areas we cover in Birmingham
We can arrange a meaningful cremation across Birmingham, including Alum Rock, Aston, Ladywood, Oscott, Acocks Green, Bartley Green, Brandwood, Edgbaston and Sparkhill.
We'll bring your loved one into our care, no matter the distance, arrange the cremation and hand-deliver their ashes back to you anywhere in Birmingham.
Our local experts can also help you find somewhere to hold a memorial service in Birmingham.
Create a meaningful funeral today
We've helped thousands of families deal with life's toughest moments, and we're here to support you whenever you need.