Let's get your will sorted
Book a 15 min call with one of our will specialists. They'll call you to chat about your situation and help you find the right service for you.
You'll need an email address to book the call online. Or you can call us during opening hours.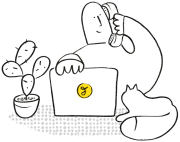 Voted the nation's favourite will
writing service
What's included with Farewill?
You can share out your estate, leave gifts and messages, appoint guardians, executors and more. And by writing your will on the phone, we can support you to include bespoke clauses to cover your specific situation.
You can also add unlimited trusts and business assets to your will at a fixed additional cost of £200.