Engineering Management at Farewill
Earlier this year we released a blog post on career progression for Farewill software engineers. In it we mentioned moving on to developing an Engineering Management framework next, and I'm delighted to now share this with you.
Frameworks = communication, fairness, and structure
The previous Engineering Progression Framework post talked a little bit about what a progression framework is. To quote my own words:
It's a set of shared expectations that we use to explain what we expect of engineers at different levels of seniority. Each level is described in the framework with a description, plus an illustration of the type of behaviours, impact, and skills we think are reflective of someone at that level.
After the success of our Engineering Progression Framework we'd seen how much of a difference a tool like this could make for Engineers, and wanted to make sure that we could offer the same clarity and structure to Engineering Managers (EMs), who are on the other career 'path' under our overall Engineering umbrella. Creating this Framework also helps us tie the EM and Engineer paths together, and give visibility to people around how they may move between them over time.
So here it is: our Engineering Manager Progression Framework!
We built on our learnings, and developed it collaboratively
As with our previous efforts we were keen for this process to be as collaborative and transparent as possible. We worked "in the open" internally, sharing regular updates and drafts in a Slack channel that anyone could follow along with. There was input from both engineers and managers, and even before it was finished we started to use the Framework to help guide some conversations around team planning, goal setting, and personal development.
It's also worth mentioning that this hasn't been built solely with Engineering in mind – we've also had input from wider parts of the business to make sure we're able to align on expectations of management at different levels of seniority more broadly.
Not all Engineering Managers are alike
A really important aspect of creating this framework is that Engineering Management means different things at different companies, and we thought a lot about what it should mean at Farewill. You can find more detailed information in the deck itself, but as an overview:
Engineering Managers at Farewill focus on building the environments to support our engineers
As a technology business we have product engineering teams who build things that help the company hit its goals. This means we need environments where teams, and individuals within teams, can do great work, feel productive, and supported.
It's hard and expensive to hire great people and change systems, so part of this role is to find the right balance between short term gains and longer term sustainability, through the engineering processes and technology we're using. We don't want to reach a point where we may hit short term goals but burn people out, or make poor tech choices which compromise our quality or product into the future – this is counter productive for the business in the medium to long term.
Engineering Managers at Farewill have a focus on building those environments within our teams and our Guilds, as well as more directly supporting the people they're line managing.
Engineering Management isn't a promotion, it's a path alongside Engineering
Both Engineering Manager and Engineer roles fall under the "Engineering" banner at Farewill, but management should be considered one career path, whilst working as an engineer is another. Changing to management shouldn't be seen as a promotion; managers instead take on and learn new and different responsibilities (which they may not automatically be good at even if they're a great engineer!).
We support people working as an engineer and then converting over to be a manager, and we also support people switching back to engineer roles.
There isn't a single view of what good looks like for Engineering Managers
There are many approaches to leadership, and we encourage people to lead in different ways. What's important is that our managers invest in understanding their style, know how to flex it when needed, understand that their sphere of influence may be considerable, and appreciate that they have a responsibility to lead positively.
We try to hire on diverse and clear strengths. Some people may have very varied backgrounds on their path to management, and may bring us different things.
We support and encourage managers who still want to code, but aim for this to probably not be in the critical path (so as not to become a bottleneck).
The focus is a mix of people, process, and technical decision making
Prioritisation as an engineering manager can be incredibly challenging. There are a lot of different behaviours on the framework, but at a high level Engineering Managers:
Make sure we have motivated, productive, psychologically safe people in our team

Represent engineering to help teams with their processes, quality, and delivery

Support and enable technical decision-making, working alongside engineers
As an EM's scope and sphere of influence increases, they become more senior
The main differences between the levels on the framework are that the scope of challenges and responsibilities increase with levels. For example:
An Associate Engineering Manager will work 1:1 with their direct reports to protect them from burnout.
For a Senior Engineering Manager, protecting against burnout could mean not only working with direct reports for their benefit, but also coaching them to support their reports, making sure that 2+ teams are well staffed, motivated and productive, making great technical decisions, and being visible in their communications to influence others on this topic.
If this sounds like you, we're hiring!
At the time of writing this (April 2021) we've opened up an Engineering Manager role, so if this sounds like a match for you please do apply. If you're reading this from the future and we don't have any open vacancies you're still very welcome to get in touch with our hiring team ([email protected]) who can keep you in mind for future vacancies.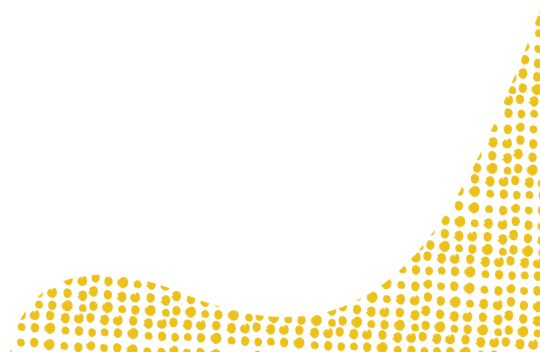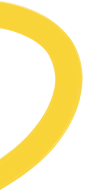 View the framework here
Our Engineering Management Progression Framework gives us shared expectations across Farewill around what we expect of software engineering managers at different levels.
View the framework
More articles